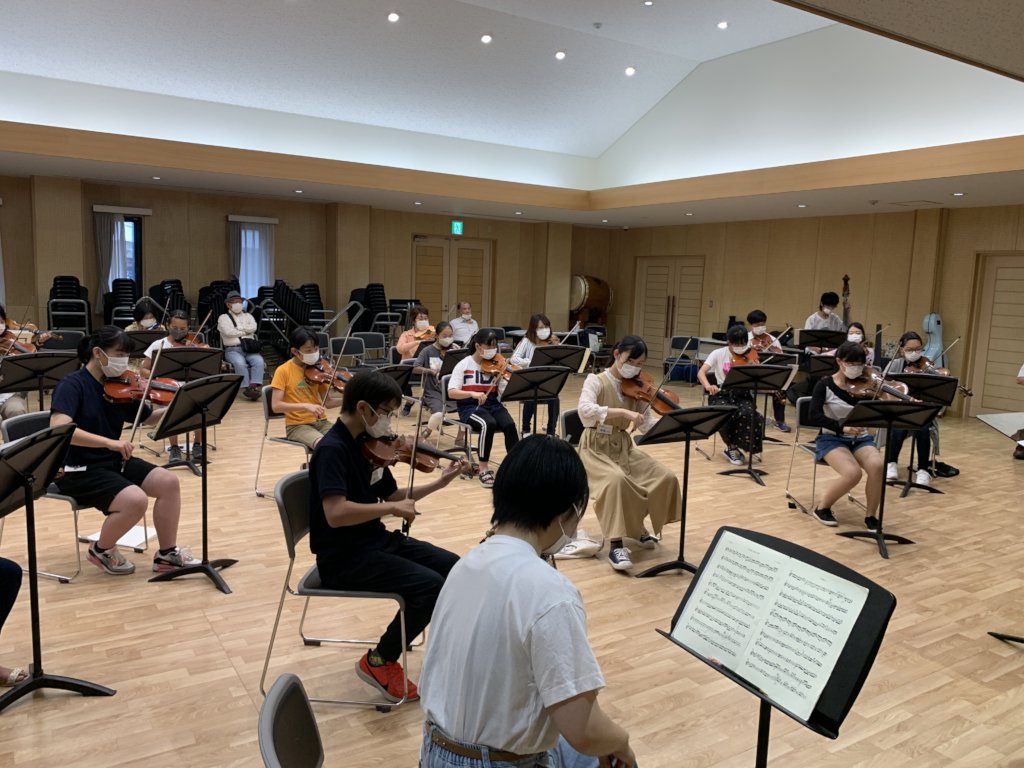 The practice of Soma Children's Orchestra restarted in June. At first, in order to keep the social distancing, it was only done by each section and with limited time. On June 21st, we were finally able to get together with the full orchestra members to practice after 4 months.
The morning class started with the combination of "Sheep class" who just started within a year, and "Bach class" for beginners. They joined together for the first time and played Eine Kleine Nachtmusik by Mozart. In the afternoon, the intermediate and advanced "Mozart class" with many high school students, played Brandenburg Concerto No.3 by Bach.
Four months ago, they practiced Beethoven's Symphony No.9 again and again for the Soma Children's Music Festival scheduled a month later. However, after the situation of the coronavirus disaster (COVID-19), we chose to play a standard piece of Eine Kleine Nachtmusik, and our memorable piece of Brandenburg Concerto No.3, which we played 4 years ago at St. Thomas Church in Leipzig, Germany, where Bach rests.
As it is a difficult piece, and we had not played it since 2016, everyone was quite worried. However, once we got together, the Soma Children's Orchestra showed its true ability.
It was especially impressive that many members from "Bach class," who just started practicing 4 years ago, joined and felt the joy of ensemble lively through their first ensemble, with the masterpiece by Bach.
This was truly an exciting experience that could not have been felt online, and the staff and the teachers were very moved.
The children in Soma have survived through the earthquake, the Nuclear accident and the typhoon disaster. The children will not give up on the situation of coronavirus as well. We will keep on moving forward with our friends, and with our music, towards the day that we would be able to deliver our music to everyone.