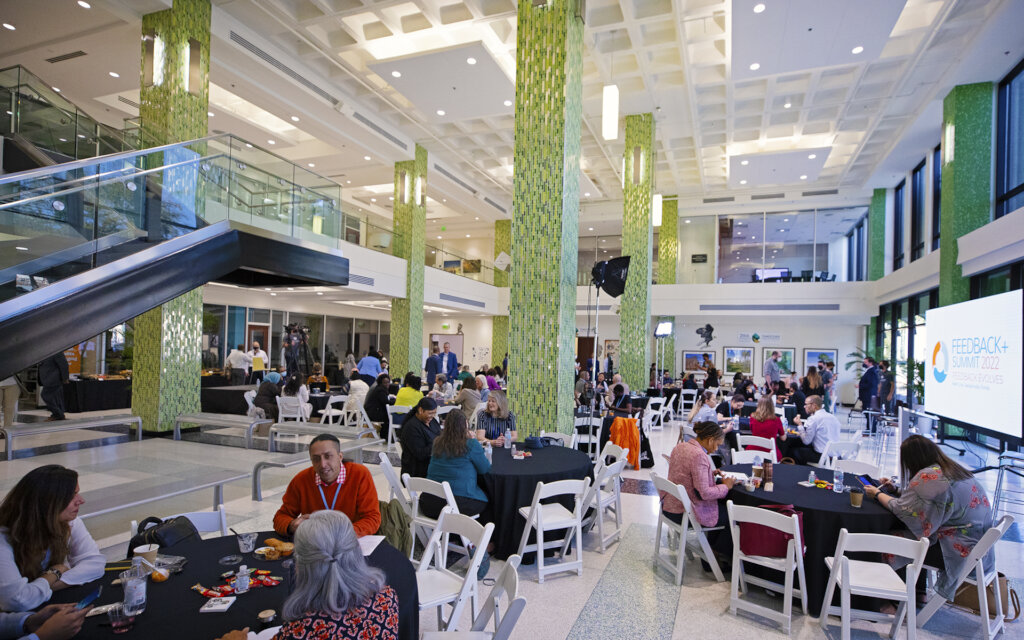 At Feedback Labs, we believe that listening and responding to feedback can be a force for equity in the world. Whether you work at a large foundation or a grassroots community nonprofit, all feedback practitioners should be included in the feedback movement, regardless of financial ability. Therefore, we sought to lessen financial barriers and create a more accessible experience at Feedback+Jacksonville.
Thanks to your support, we sponsored six grassroots feedback leaders to access resources and trainings, discover networking opportunities, and improve their feedback practice at our community's largest gathering, Feedback+Jacksonville.
Scholarship recipients brought to Feedback+Jacksonville their most powerful feedback tool: their perspective. By hosting exciting LabStorms, leading interesting workshops, participating on panels, and facilitating conversations at the Movement Makers Lunch, these leaders impressed us with their energy and their openness. Read the full summit recap here.
One workshop navigated common challenges that Tanzanian citizens face while accessing effective legal aid services. This session considered the ways in which leadership may encourage citizen participation, and how feedback can help build relationships within constituencies.
A shared vision for the future of feedback is enabling people to gain a sense of agency and to collaborate for positive change. Through the SOLE methodology, one scholarship recipient explored the future of feedback and shared an engaging demo during their breakout session to uncover the methodology's many uses in diverse contexts and sectors.
Another scholarship recipient hosted a LabStorm to discuss their feedback challenges relating to diversifying membership, building community involvement, and preserving an inclusive, authentic historical representation of the people of Jacksonville, Florida.
At the Movement Makers Lunch, scholarship recipients facilitated powerful conversations to deepen relationships among fellow feedback practitioners. The question topics considered the evolving nature of listening, in a guided conversation that moved from the personal to the collective, to the shared potential to shape the feedback field.
We are grateful for your commitment to bringing new voices into the conversation. We also look forward to future engagement with these scholarship recipients in the feedback community. If you'd like to stay connected and up to date on Feedback Labs events, join us and become a Feedback Labs member.
Best wishes,
The Feedback Labs Team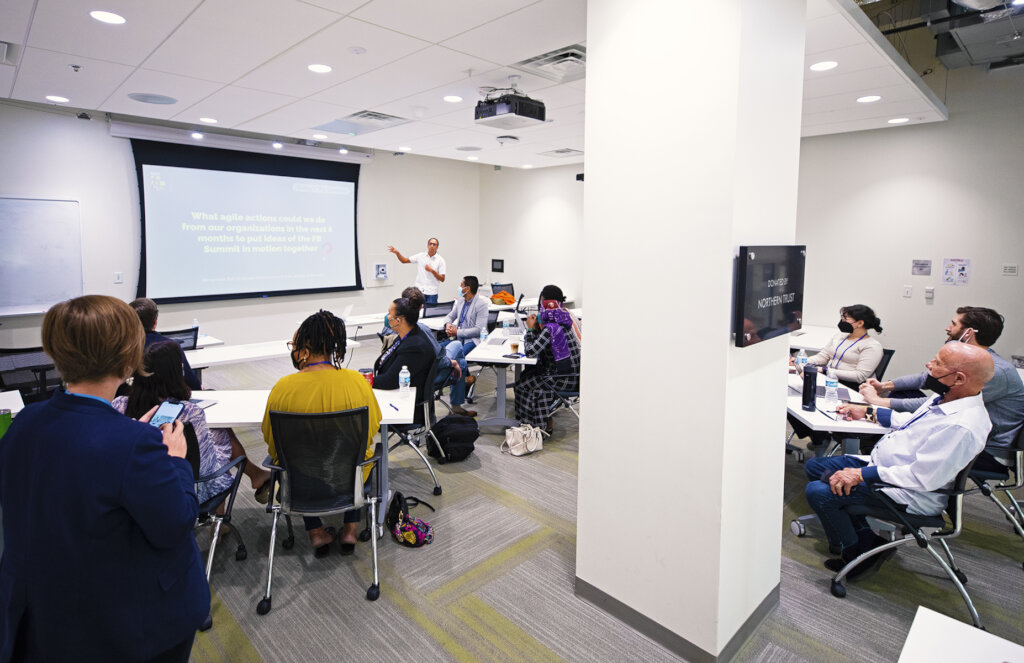 Links: