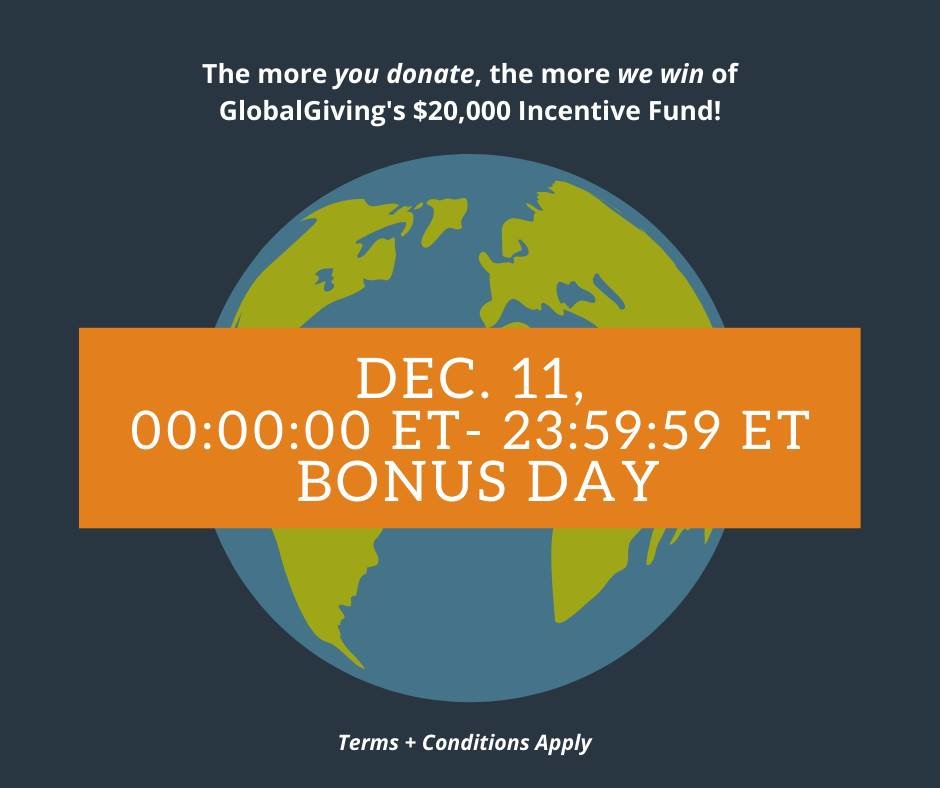 Last Monday, and well in time for this 11th/Dec Bonus-Day, the global Wetland Link International (WLI) network based in the UK has published a valuable report about our project SueTy, featuring its goal and details, and making a call for support.
It can be seen here: https://wli.wwt.org.uk/2019/12/wli-americas/suety-saving-the-apolinars-wren-from-extinction/
I kindly invite you to read it and if you could, please also share it into your contacts or groups, since it does represent a significant endorsement that is worth sharing, aiming to grab new donors to provide us a better foundation to carrying out SueTy's purposes.
Bonus Day:
As I mentioned above, this 11th/Dec is an special and unique Bonus-Day inside GlobalGiving, which means that the more donations we may get this day, the more we could also get in match-funding from them at GG (they have $20,000 to share out with the participating organisations). Only this day!
Bonus Day will run only on a 24h period this 11th/Dec from 00:00h ET to 23:59h ET, then I kindly ask you to review the start & end time that apply in your own countries, something easily visible here.
Thank you for your continuous support to our project!
» Felipe + Fundación Montecito team
Links: