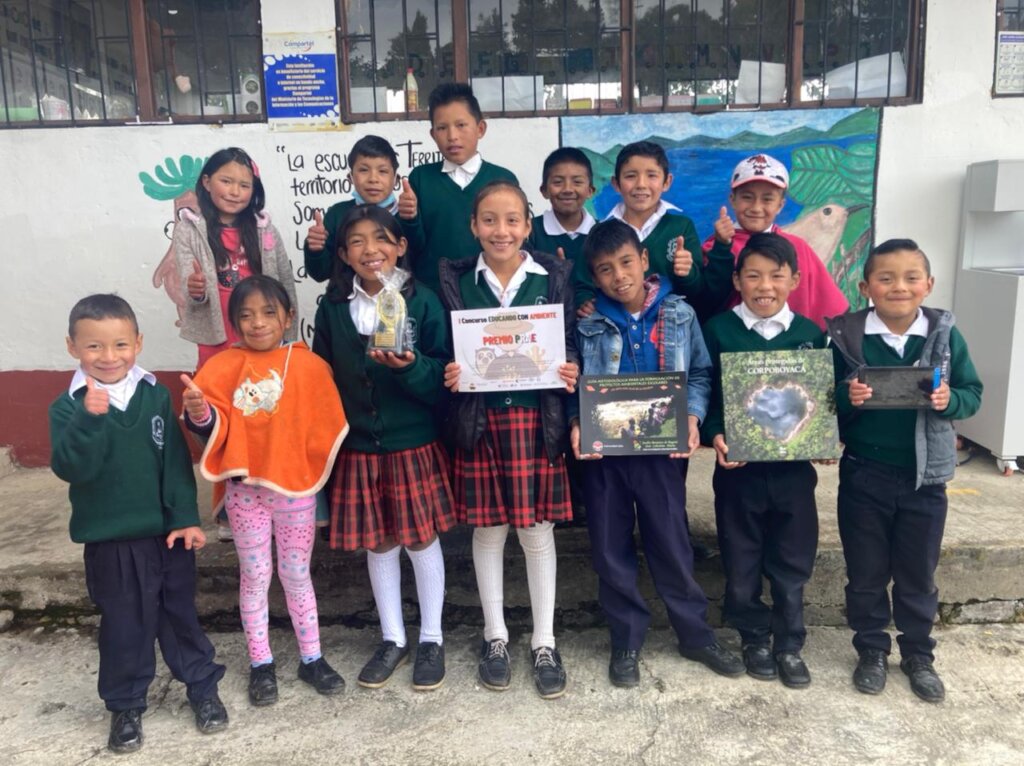 Dear donors and supporters,
You might remember our previous report regarding the Guáquira's rural school looking for support. Well, yes we could! Yes they did it! The school has won the regional award for best project on environmental education, and we created this post to memorize the moment.
Ther school project was an adoption of the SueTy project you are all supporting here at GlobalGiving, so this means of course you are behind this milestone for those kids, in their effort to raise environmental awareness to build conservation capabilities at an early age. Thank you all for that!
That lovely group of rural children have won a day out to visit the Botanic Garden in our capital city called Tunja, a few books about nature to motivate them further in their interest to become guardians of their territory, a tablet donated by a company engaged in that award, a diploma and a cup. And the teacher has won a place to present the project before the Regional Council for Environmental Education, in September. But above all, the kids have won happiness and pride for their achivement in being the first ever Apolinar's Wren guardians at Lake Tota.
The award was received by their teacher, Ms. M.Castro, in an event held in Tunja a few days ago, as it was posted in our social media, linked above. The children knew about that result only the day after!
And so, you may be wondering now, what was the children's reaction after getting that good news for them and the school? - Here's the video they sent to us in gratitude, same gratitude I can transfer now to you all of our donors and supporters for the project. Watch that video here.
Thank you again!
Warm regards,
Felipe Velasco
Fundación Montecito
Links: