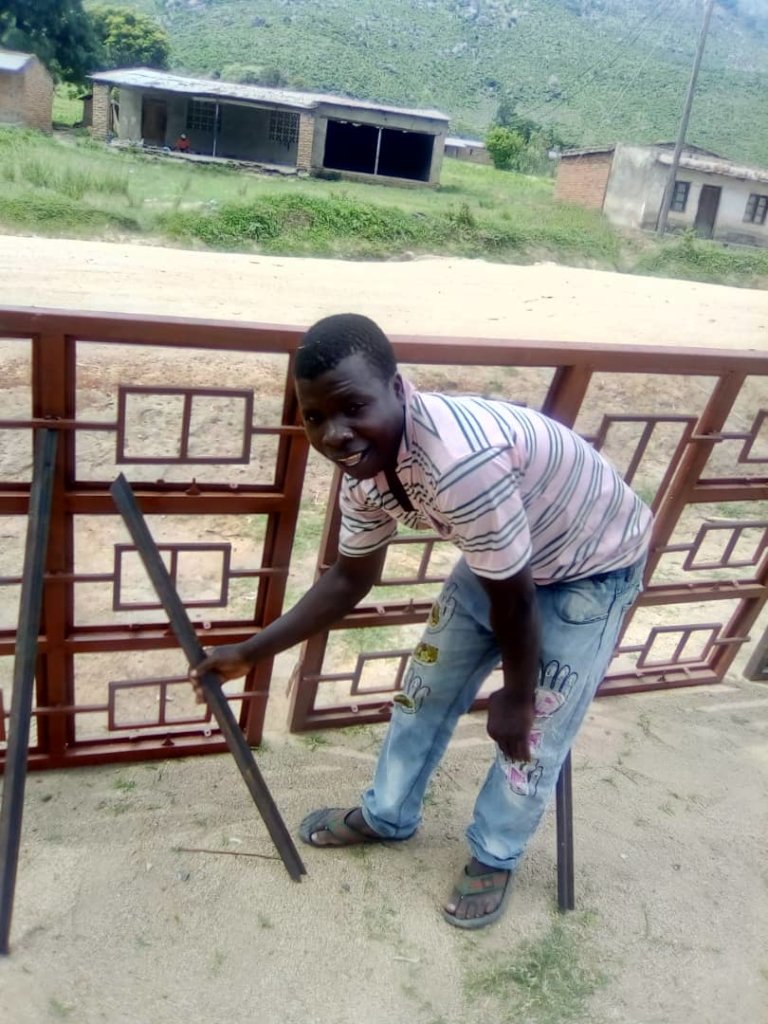 Dear Supporters,
We are so grateful for your support for this project and can't thank you enough for making this dream a reality. We began this fundraiser in June 2018 and have surpassed our target of $10,000 this month! With your donations, we have been able to purchase solar panels, furniture, 8 laptops, 150 keepods and set up the eLearning center at Chilimba Secondary School at Mbando village, an offline, offgrid community.
Here are some pictures of the recent training done at the eLearning center. As you can see the youth are showing great interest in gaining knowledge from the electronic learning resources.
Moses Phulusa, our Community Coordinator recently shared a picture of a youth, who he said was inspired to become a welder from reading about the profession and watching some videos at the eLearning center. He is now an apprentice with a local welder. See his photo next to the metal window that he assembled.
Moses's Whatsapp message when he shared the photo: "A youth after seeking information from e learning has a keen interest welding and fabrication and has joined the welder at Mbando"
Some women learnt how to make soap through the eLearning center. Students of both primary and secondary school study at the eLearning center from local text books which have been uploaded on our server. We have also translated (through volunteers) many books from English to Chichewa and uploaded on the server. These educational materials mean a lot to the community.
Your donations made this possible. As we have achieved our objectives of setting up the center and have surpassed our fundraising target, the Board of Abundance has decided to conclude this fundraiser. You can continue getting updates on our projects through Facebook: https://www.facebook.com/ABUNDANCEWORLDWIDE
Please remember that you are part of our Abundance family. Let us continue spreading abundance where there is lack. Wishing you an amazing 2021 and thank you once again for leaving this legacy at Mbando village!