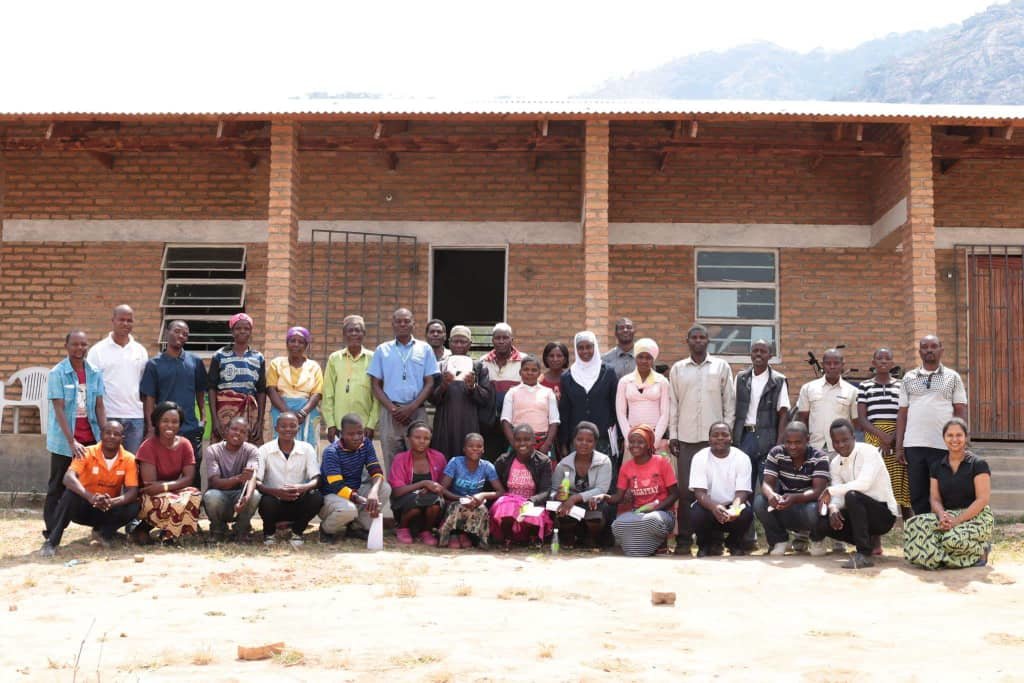 "We welcome technologies such as eLearning for rural communities, and are excited that this will enhance education", said MacDonald Kuse, Division head of Eastern Region, Ministry of Education, Malawi, when the Abundance team members met him on 21st August 2018. The team explained to Kuse at his office about Rachel and Keepod technologies and its potential to provide learning resources to communities which are cut off from the grid and have no wifi access.
The team went on to hold a workshop on the 24th of August at Chilimba Secondary School, the location of the eLearning Center in Mbando village. It was a well-attended session, with the Chief of the village in attendance, mother's groups, youth groups, teachers and village committee members attending too. ShiftIT's trainer explained about the technologies to community members and Abundance team collected additional information requests from the participants. It was exciting for the community to access learning resources through laptops and smartphones. Many of them were seeing this for the first time and their excitement was evident on their faces as they clicked a button and a video started playing, or they scrolled down the long list of electronic books, and showed keen interest to learn through this center.
The Abundance team asked the what additional learning resources rthey would like in addition to the 500GB of materials preloaded on to Rachel. The participants made a list that ranged from "Leadership skills", to Malawian textbooks to DIY videos on making soap to "Climate Change"! The Rachel device has been sent to ShiftIT to upload these additional materials.
The Abundance team had a fun-filled day on the 2nd of September gathering together volunteers and members to paint the room where the eLearning center will be hosted. We realised, painting walls can be a good team-building exercise! Furniture for the center was also donated on that day. A painting of the Abundance logo (tree of life) was done by a local artist and the names of all those who donated were painted on the logo. This painting, framed with bamboo is now proudly displayed at the eLearning Center room. A testimony that ordinary people can come together to do extraordinary things!
Abundance is now busy with procuring solar panels, keepods and laptops and will keep you posted as we go along this wonderful journey to bring the internet to remote rural Mbando village!