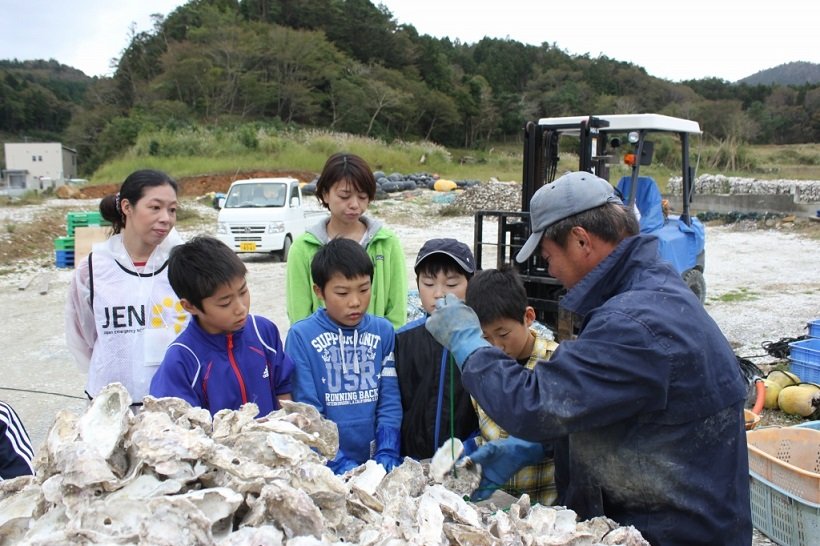 Target Area

Miyagi Prefecture, Ishinomaki City and nearby villages.

Activities during October, November & December, 2013.
Community Building in Ishinomaki
[Children Learn Fishing]
JEN has been assisting efforts to care for emotional and spiritual needs of children. On October 20, JEN hosted "Furusato Kodomo College in Tanigawahama", an event to offer children in Ishinomaki an opportunity of experiencing fishery. Corporate volunteers and the fishermen from Tanigawahama Fisheries Cooperatives volunteered to help JEN.
Since the disaster, children have had fewer chances to go to the sea due to the traumatic experience of the disaster and evacuation life that forces them to live away from the sea. This event therefore is about getting the bearers of Ishinomaki's future to know Ishinomaki's good things and love Ishinomaki much more through hands-on experience.
On that day children experienced fishing, making mother shells to raise oysters and clearing scallop shells of substances sticking to the front of the shells along with the fishermen.
The fishermen who accepted the children looked very happy because the children's cheers filled Tanigawahama where the number of children has decreased.
[Imoni Party Help Sustain Community]
JEN is committed to helping develop mutual supportive relationships and self-sustaining communities by assisting activities that serves that purpose such as traditional customs.
In many parts of the Tohoku region from October to November, there is a custom of enjoying "imoni party" at outdoors such as river banks. Different from area to area as seasonings and gradients are, enjoying over a hot pot featuring taro is called "imoni party". The party usually takes place as an event to socialize with friends or people at work, making Tohoku's people feel that autumn would not be autumn without it as well as hanami party in spring.
On October 27, JEN helped the community association of the evacuees living in Nukaduka temporary housing complex host an imoni party. Not only joined the evacuees but people outside including those living in the neighborhood of the temporary housing and in other temporary housing complex, deepening ties among them.
A neighbor brought the evacuees some persimmons from his garden for present using a forklift truck. You can bet that continued efforts to develop people-to-people links such as hosting imoni party could establish mutual supportive relationships.
[Lantern Vigil to Commemorate 3,266 Victims]
With December 5, 2013 at 14:46 marking 1,000 days since the disaster broke out, citizen volunteers hosted "the Great Tohoku Earthquake Lantern Vigil to Commemorate the Anniversary of 1,000 Days." Many people gathered for the prayer vigil from all around the city of Ishinomaki.
This ceremony was run by a planning committee organized by citizens and some 70 volunteers. It's intended to commemorate victims together and determine to move forward together as we were kept alive and allowed to stay live.
First-year art club members at Ishinomaki High School developed the design of lantern layout in the shape of wave rings centering 3/11-shaped lanterns so that the people in Ishinomaki may pay more attention rather than 3/11 to the present and then the future just like wave rings ripple around
The chair of the planning committee said "We are going to host the ceremony at each junction to pray for those who were killed and to provide an opportunity of sharing the determination to restore Ishinomaki."
[The 4th "Come to Join Fishing Event"]
JEN continues supporting an event that invites people from across the country to come and enjoy the nature and fresh food of the Oshika peninsula so that disaster areas can boost their self-help efforts toward recovery.
Higashihama planning committee held the fourth "Come to Join Fishery Event" at Sudachihama on the Oshika Peninsula on December 1 with help from JEN.
Now that it was an oyster season, a lot of plans unique to the oyster season were worked out including touring oyster farms; experiencing oyster shelling; exchanging with oyster fishermen in Higashihama; feasting on all-oyster dishes.
Oysters are usually farmed for two years until they are ready to ship; in inshore farms with hardly waves during the first year and for the second year in offshore farms with restless waves. The participants visited both farms and hauled ropes of two-year-old oysters, harvesting large oysters.
After harvesting oysters, the participants experienced shelling oysters with the guidance of the people in Higashihama. We usually eat already-shelled oysters available at stores and so the participants seemed to have difficulties in the first-time experience of their shelling oysters. They were much surprised to hear that fishermen can shell 3-5 oysters per second.
By the time they finished shelling oysters, mothers in Higashihama had already prepared lunch, waiting for them to sit at the lunch table. The lunch was abundant in variety such as grilled oysters, rice assorted with blue mussels, miso soup with oysters and laver, fried oysters as well as steamed oysters or an hot pot of oysters using oysters shelled by the participants, proving to be luxurious all-oyster dishes.
The day went by surprisingly fast; before the participants say good-bye, each participant expressed their thanks or feedbacks to the people in Higashihama.
The Higahsihama planning committee intends to continue with a series of this event. So does JEN.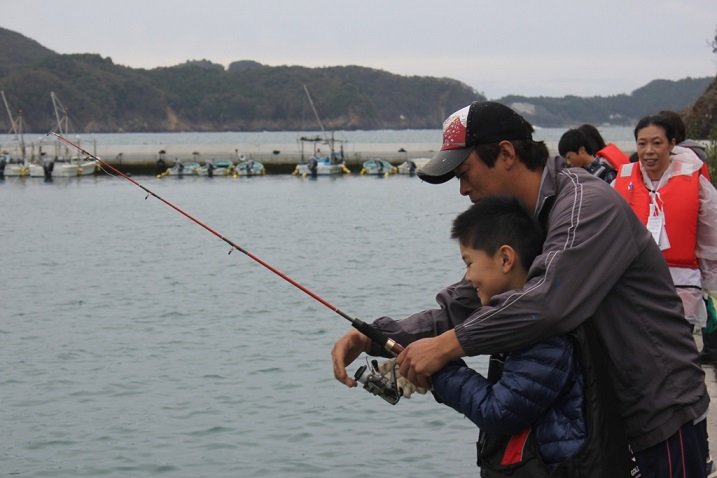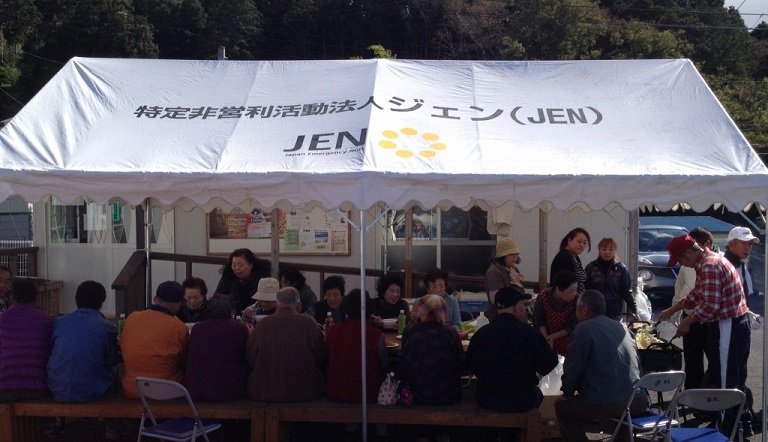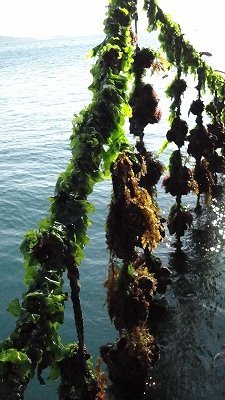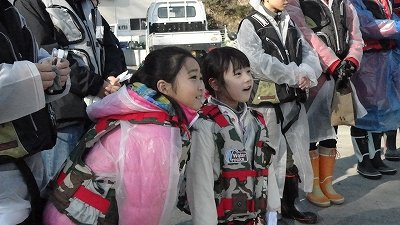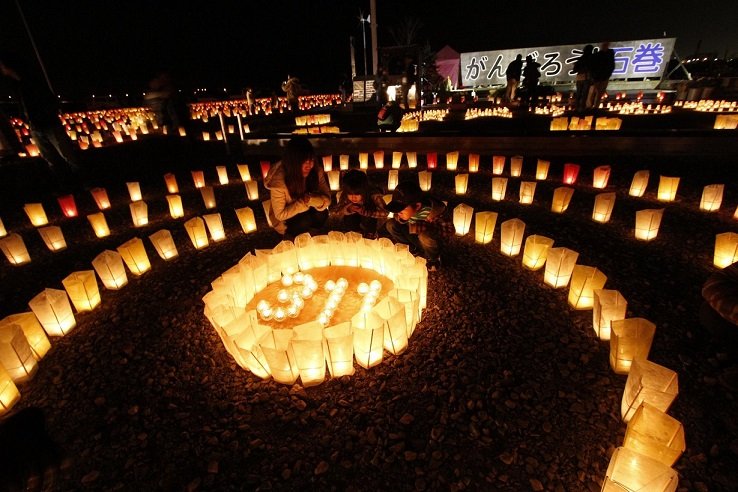 Links: