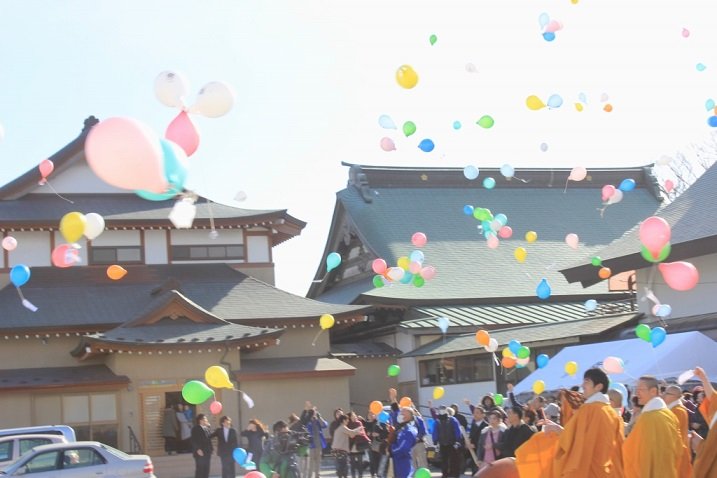 Project

Relief & Re-establishment for those affected by the Great Eastern Earthquake.

Target Area

Miyagi Prefecture, Ishinomaki City and nearby villages.

Activities during Jan, Feb & Mar, 2013.


On March 11, memorial ceremonies for all the disaster dead sponsored by local governments or temples were held across disaster afflicted areas. "Prayer Balloon", a memorial service, was held at Fuseiji temple in Kama district, located at the west end of Ishinomaki and in the north part of Ishinomaki Kougyou port.


Those gathered said their prayers watching balloons rising up into the sky. Many of them seemed to have been reunited with each other after a long interval. Kama district has two sub districts; Shimo-Kama and Kami-Kama. Nakayashiki area in Kami-Kama is where JEN has worked on serving Soup Kitchen for the people evacuated in their own half damaged house during the emergency phase, after that, setting up and running a community cafe ever since to establish the good friendship in cooperation with many local people and volunteers.
It was Kami-Kama Recovery Council where neighborhood associations, local government authorities and consultants work out a recovery plan together that was established last fall.

Issues such as how to readjust land have been under discussion. JEN has been supporting the district's efforts in various ways.

JEN is committed to continuing to encourage local people to take the initiative in developing their own area just as last fall's creation of a flowerbed.


[Community Reconstruction:Volunteer activities]

This year's first volunteering!

~ From Abroard ~
On January 12, 2013, JEN Tohoku (located in Ishinomaki City) carried out this year's first volunteer activity. This time, we had as many as thirty-seven volunteers including students at the Harvard business school and individuals.


Volunteers cleaned side ditches next to the greenhouses. There still remained sludge in the bottom of the side ditches. These greenhouses were once fully-destroyed by the tsunami, but the farmer who owns them reconstructed at the same place last autumn after working on the rented land in a different area. He says he is going to grow cucumbers in the greenhouses from this spring.

After working and sweating together, what was waiting for them was rice cake making party. Students got excited at their first-time mochi pounding. Fishermen from Higashihama in the Oshika peninsula, who are also victims of the disaster, joined to serve them their speciality: Oyster Soup, and so volunteers had a party time socializing with local farmers, fishermen, and JEN staff members.


JEN will continue to stay in exchange projects that provide both disaster victims and volunteers opportunities to interact each other, accepting volunteers in 2013.



~ From High School in Tokyo ~

On January 13 and 14, "the Ishinimaki-Nichi-Nichi Shinbun's cup soccer event for boys and girls from the primery school, co-hosted by Meiji University affiliated Meiji High as part of its centennial events" took place.

Fourteen teams from around the city of Ishinomaki took part in the two-day event. This was the final event for sixth-year students. JEN worked on preparing for the event and keeping it running smoothly along with Ishinomaki Nichi Nichi Shinbun, Meiji High School and the Ishinomaki Football Association that organized the event.

Meiji High School soccer club members volunteered to run the whole event serving as referees, time keepers, scores and so forth. And students other than the members of the soccer club volunteered to cook "Imoni", a famous local specialty of Miyagi Prefecture---a hot-broth, contains potato, vegetables and meat---being guided by JEN staff members. That is not only entertaining participants, but also a drill in preparing meals outdoors allowing for a possible disaster.

One of students in the second year said "I'm looking forward to the next time. I want to keep up the activity.", showing a willingness to continue the activity.


Meiji University affiliated Meiji High School is going to co-host the event over the next five years. JEN continues to work on a variety of exchange events, strengthening the collaboration with organizations and enterprises at home and abroad.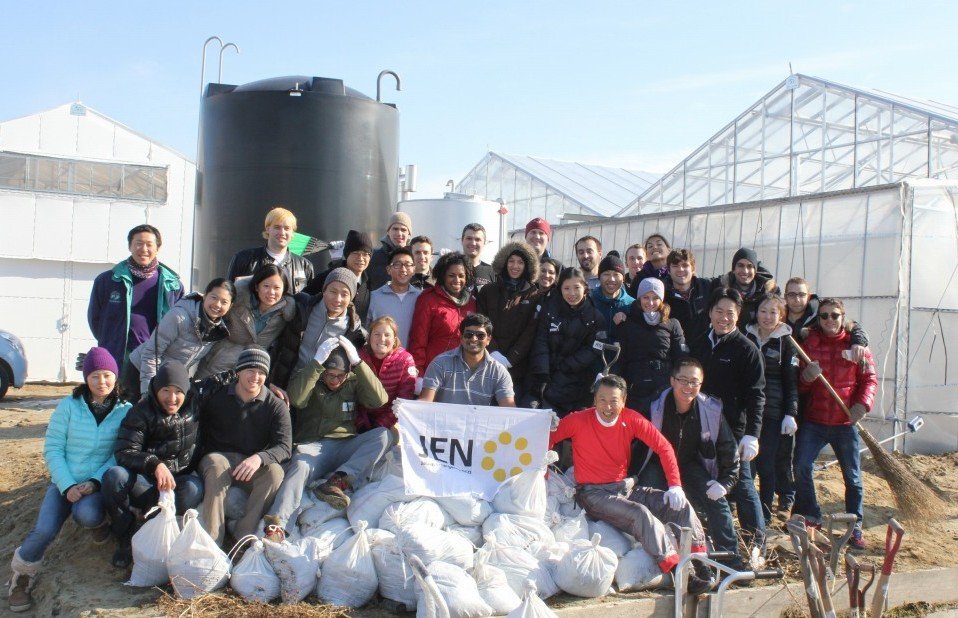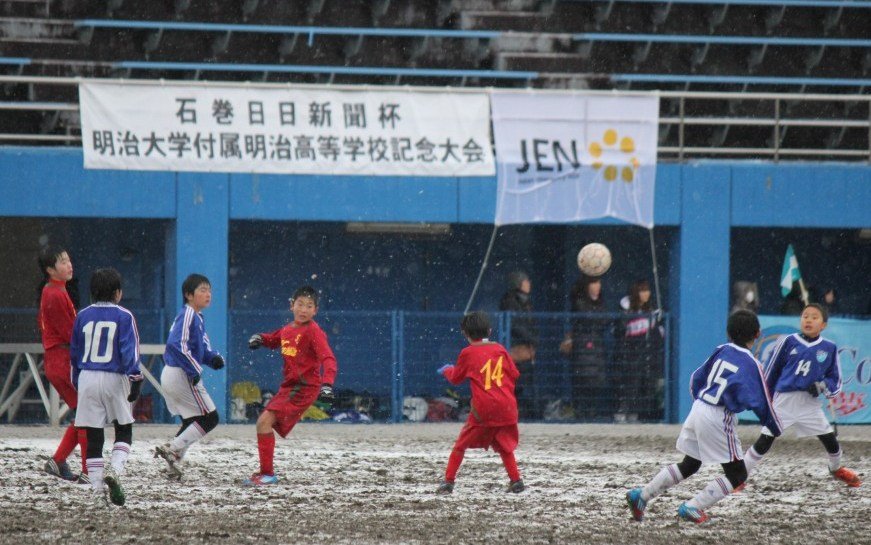 Links: