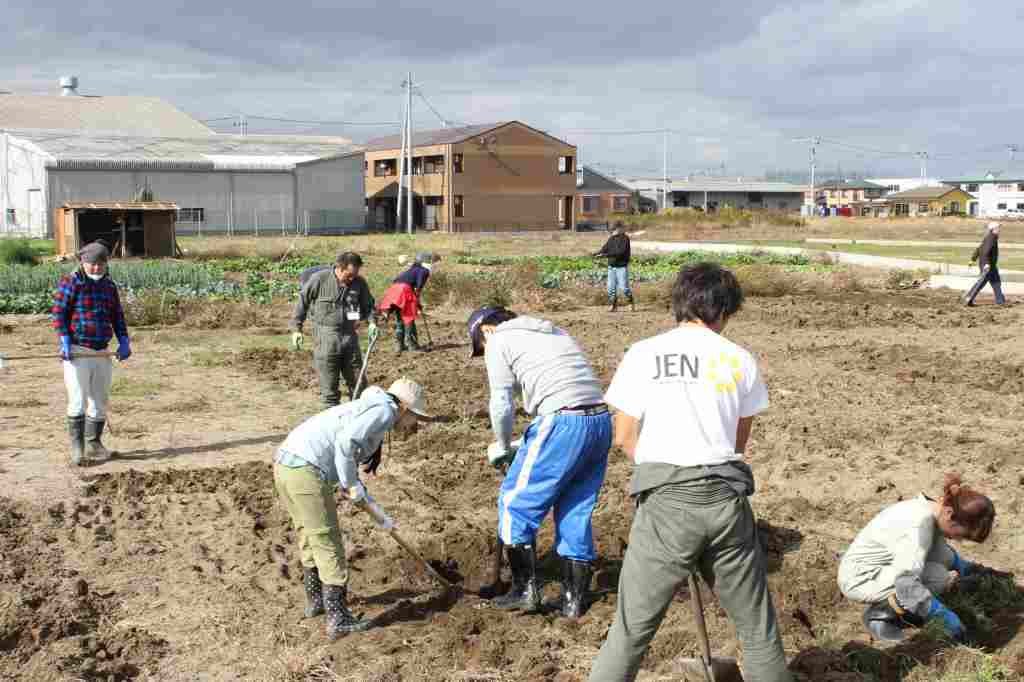 JEN has continued to engage in Community Reconstruction primarily through the establishment of numerous centers of psycho-social care and interaction called "Community Spaces".

Ms. Kieko Sanjo who now lives in a temporary housing with her husband at Otsupagawa district in the city of Ishinomaki used to live in the Nagatsura district in the same city before the disaster.

Her husband retired several years ago from a plywood company where he had worked for over thirty years and
from time to time helped his former fellow workers with their job to make money. Ms. Sanjo has two children,
who have already built families, and three grandchildren.

During the disaster Ms. Sanjyo was at home and so she was engulfed by the tsunami, managing to suck air through a slight gap left between ceilings and water surface. She desperately crawled herself up the stairs and, as she had been soaked to the skin by seawater with sludge, she wrapped her body in a curtain and a blanket to prevent the loss of body heat. Her house was completely destroyed.
The tsunami took the lives of her daughter-in-law (her first son's wife), her two grandchildren; high school junior and third-grade elementary school boy. When the earthquake came, her late daughter happened to be in the municipal government office. So she went pick up her eldest son from high school and then her second son from elementary school. At about 3 p.m. her husband got a mail from her, which said "I've picked up the eldest son and waiting for the second son to pick up at the elementary school right now." Right after that, the tsunami engulfed them, the school and all.



A footage of Nagatsura district shot in December 2011, still remained submerged.

--quote--"I've been blaming on me for old people like us having survived instead of young people like my daughter and grandchildren who could have opened the way to the future, if they had survived. I couldn't regret their deaths too much."
"While I was at home with doing nothing, I had painful time because I couldn't help being filled with their memories. Just the sight of children of similar age to my dead grandchildren made me feel tears welling up. I still can't help tears coming into my eyes when I remember my grand children. From about the end of the last year, whenever there was some event held at the meeting place, I encouraged me not to fail to take part so that I might put my mind on something else."

"Every time I went to the meeting place, I saw different people, but, as some were always there, I came to get friendly with them. Today, to see them and look at their shinning smiles is my energy source and emotional support. I can't tell you how that helped me heal my pain. Words alone could never express my gratitude to them. I think, thanks to those, I could feel calm, and came to live much more positive than last year."
"Since last spring I've got to think that I not only receive relief goods and encouragements but I should do something for other people. So I've decided to tell people 'I've got well like this. I thank everyone who helped me' through a fancywork that I've been doing for enjoyment for years. Now I'm volunteering to teach how to craft fancyworks at three locations including the temporary housing where I live."

"My eldest son who lives in another temporary housing bought a piece of land in inland area. I'm planning to open a fancywork class in his new house. When that becomes reality, I'll teach not as a volunteer but as a professional teacher. I'm also going to have volunteers who have supported us for tea parties and so I look forward to the completion of his house."

Many victims in disaster-stricken areas still live painful lives, suffering considerable psychological damage. JEN will continue to stand closely by every individual.


[Volunteer dispatch & Income Generation]

Whilst JEN continues to recruit volunteers from the public, it has so far succeeded in dispatching over 4000 participants to sludge and debris removal operations.

In recent months, we have also noticed a shift in emphasis from "emergency relief" type operations,
such as the above, to "reconstruction assistance", which focuses on social and economic rehabilitation,
through the planned revitalization of key local industries, not only fishery industry, but also agriculture.


One of the farmers in the area says that they have already tried to remove rubbles from the farmland several times,
but there still remain a lot of rubles buried. A farmer in the area says that his fraternity

JEN is restoring the farmland in contact with dozens of local farmer groups. The farmland was deadly damaged by the tsunami, for it is only one kilometer away from the coast. Therefore many farmers in this area have rented lots in different areas and restarted farming there. But at the same time, they are making steady efforts in seeking to restore their ancestral farmland. The farmers have removed large rubbles with heavy machinery, but that have buried small-to-medium-sized rubble into the ground.
If rubbles are left as they are, they will restrain farmers from cultivating the farmland with mechanical cultivator because rubbles damage the cultivator, that's why it's necessary to shovel rubbles off the farm land manually and patiently.

What needs to be done at end is separating rubbles by types of them.

You can get a distant view of a temporary rubble-yard.
At the end of the volunteer work farmers thanked the volunteers for their efforts and each volunteer replied how they felt about their work for the day.

"I realized there is still much work that needs to be done and even I can contribute. I'd like to come back."
"I had a quality time. I'd like to come back."
It was very striking that many of them with bright face said "I'd like to come back." under splendid fall weather. We JEN staff were also very happy to hear that.


There are no reliable prospects that to what extent farm land can be restored.
Though the farming community in this area decided to address the restoration of its farm land,
some farmer who have moved inland expresses mixed feelings---quote---"Even now, I get sick by just approaching the coast,"
JEN will address each and every issue at hand coordinating closely with agricultural groups and local communities.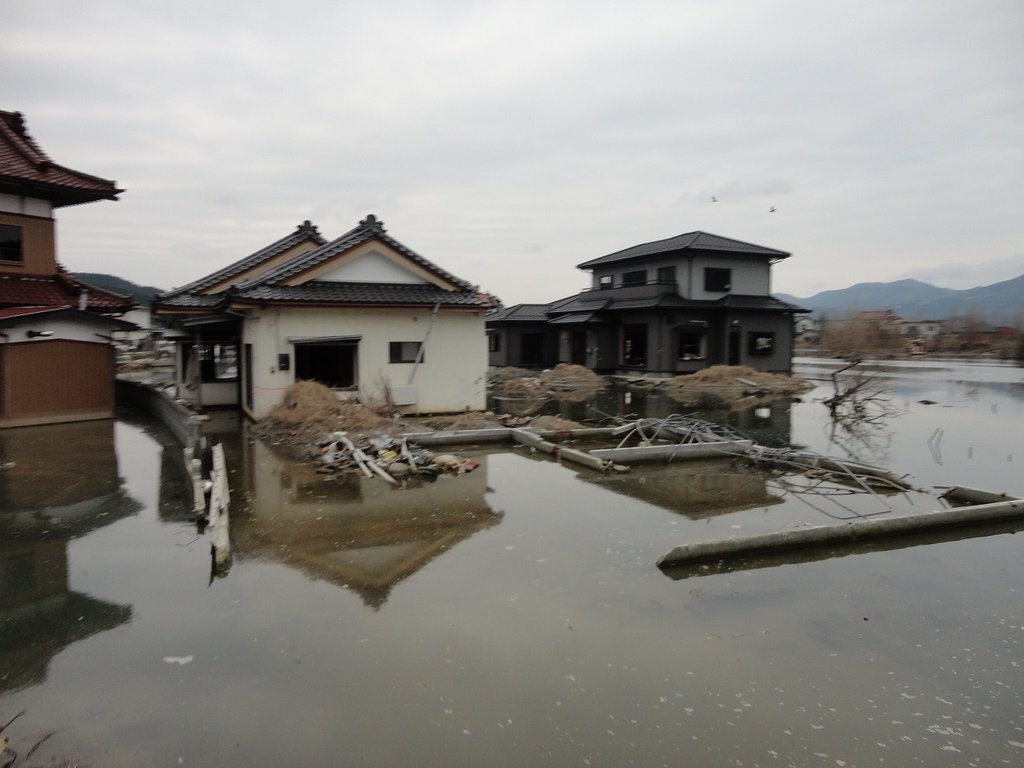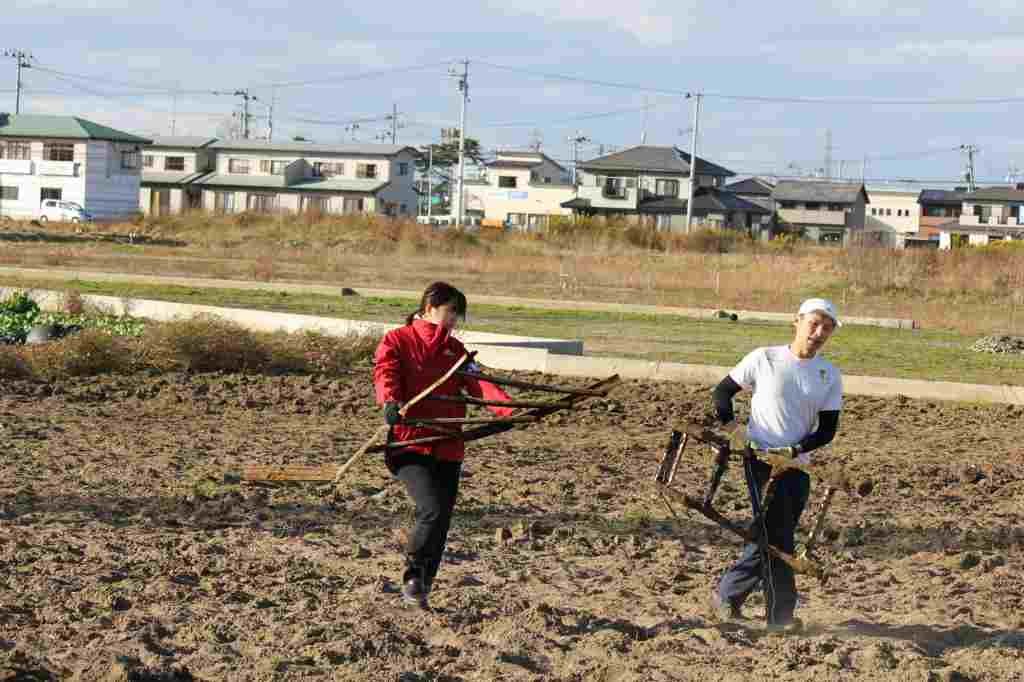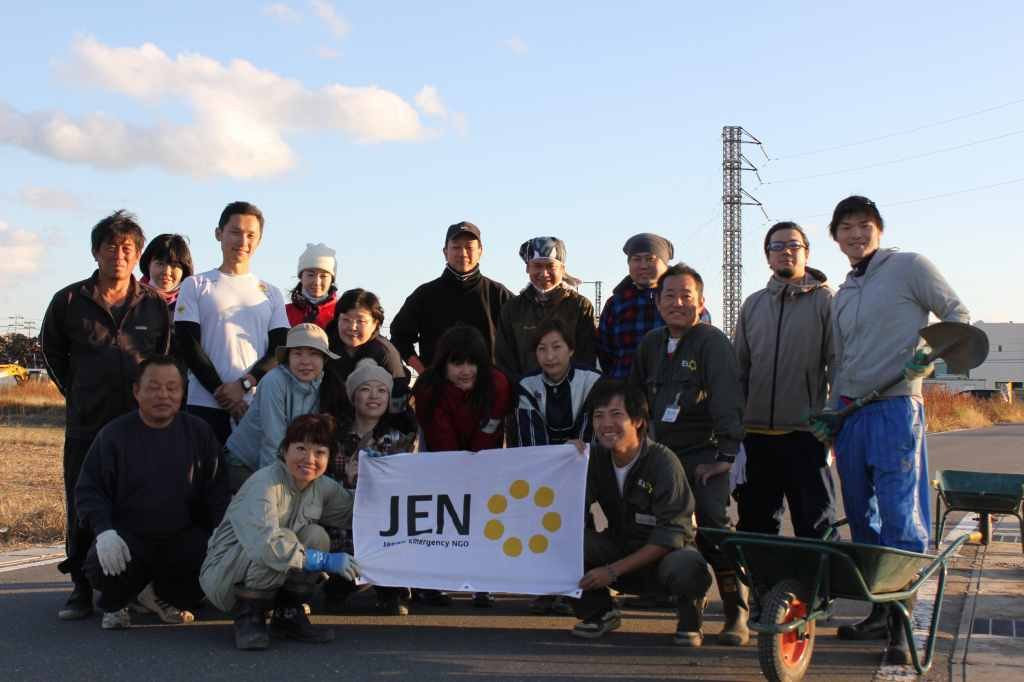 Links: