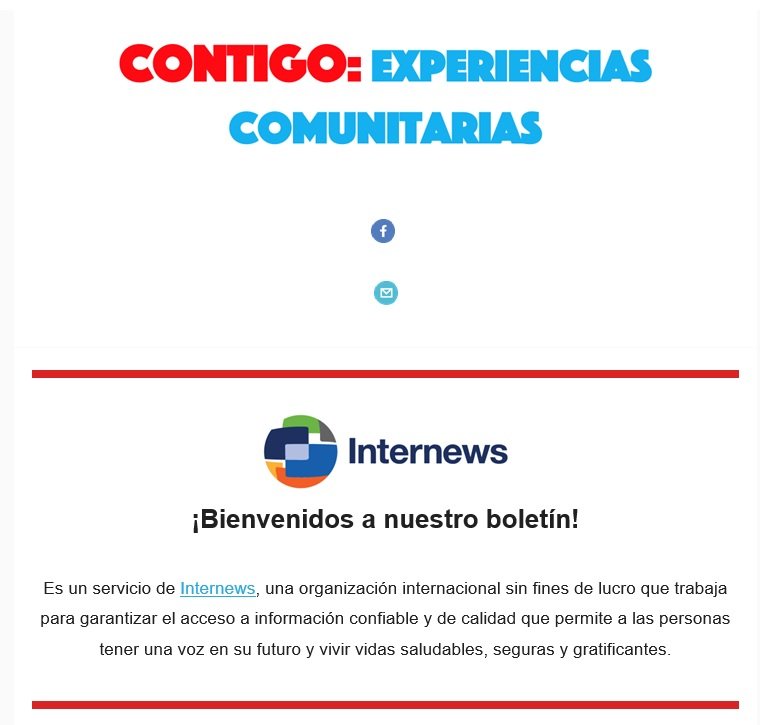 Dear Supporters,
First, I'd like to thank all of you for your generous outpouring of support for the Informacióncomo Ayuda (Information as Aid) project in Puerto Rico! Your support and the additional matching funds will go far in helping our team produce and deliver critical local information in communities across Puerto Rico.
It's been a year since Hurricane Maria devastated the island and recovery efforts are still in full swing. Part of this recovery has been a movement towards self-sufficiency. Justin A., the director for Information as Aid, applies this self-sufficient ethos to the community reporting he and his team produce. "Our efforts dovetail perfectly with the autogestión (self-management) community efforts that have been strong since Hurricane Maria. People are taking it upon themselves to improve their communities. Our community correspondents are not just reporting on these efforts but are also helping to establish a "bottom-up" reporting culture."
What this means is that their content is driven by the communities that they aim to serve. Each week, the Information as Aid team meets with residents, hosts listening sessions, and attends local events. From there they produce several stories on a range of topics including recovery highlights, local news and updates, profiles of community members, as well as preparedness information, checklists and important phone numbers. This information is then shared online, through their weekly newsletter, Contigo: Experiencias Communitarias (subscribe here),and soon (thanks to your support!) local radio.
"[The citizen reporters] are doing a lot of community work, going into gathering places, listening to people's needs. Trying to close the loop by going to leaders and officials and saying can we have your ear. We want you to know what's going on in your community. We're trying to be a voice for the voiceless," says Justin. In addition to this important two-way communication work, the Information as Aid team also aims to teach people preparedness and sustainability skills. Information as Aid content is full of "news you can use" including teaching people how to plant a garden, cook sustainable foods, and prepare their family and home for the next storm.
As the project continues to adapt and grow, the team has also taken on some new and exciting partnerships including with MercyCorps and National Geographic. Our partnership with MercyCorps is allowing us to connect with residents at their local resiliency hubs and to share out the vital preparedness information that these hubs produce to a broader audience. Our partnership with National Geographic is taking place in the form of a "Photo Camp," where 20 aspiring photojournalists -- college-age and recent graduates -- from around the island will come together for a weeklong course on how they can use photography to tell their own stories. The camp will focus on the strength of communities in the aftermath of Maria, and photos and stories will be shared across the island and beyond, including at the John F. Kennedy Center for the Performing Arts in Washington, D.C. Look for more information on that soon!
We're proud of these updates and accomplishments, and we're also very proud to have committed friends and supporters like you. Your enthusiasm and contributions for this work are keeping it alive and we sincerely thank you. We are looking forward to sharing more updates over the coming months!
With gratitude,
Annessa Kaufman