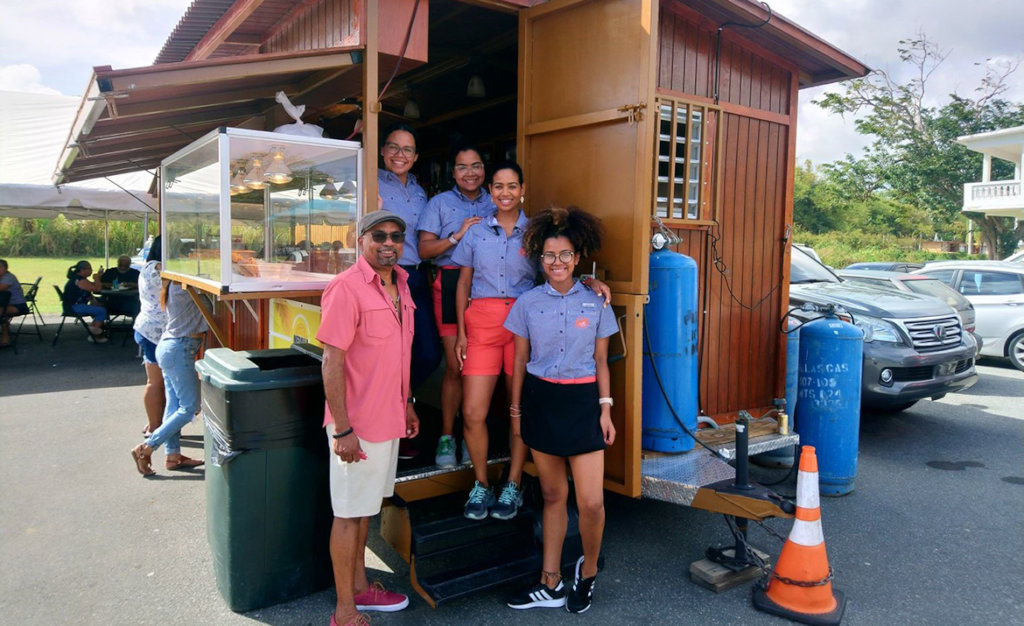 Now three months into 2019, the InfoAsAid team is excited to share our program updates and plans for the rest of the year.
In January we deepened our partnership with Nethope to address the long-term recovery issues of health, mental health, food security, and economic development. Nethope is working with NGOs across the island to collect, aggregate, analyze and share data on these issues and create an accessible data portal that will allow NGOs as well as journalists to have a more comprehensive understanding of these issues and to identify gaps, overlaps and places for deeper investment.
The InfoAsAid team is addressing the four topics through journalism and local engagement, tracking and reporting on the data collected by NetHope, as well as contributing to it through active community engagement and listening. Our citizen journalists are working in the rural communities of Arecibo, Morovis, Toa Baja, Fajardo, Maunabo, and Arroyo, ensuring that people have opportunities to provide feedback, voice their concerns, and receive news and information that are relevant to their needs.
The news stories continue to be published on the InfoAsAid Facebook page (with nearly 72,000 followers!) and as weekly email newsletter, which are now also being printed and distributed as hard copies to reach people without regular internet access. Starting last month, the citizen reporters are also broadcasting their reports and sharing interviews through WALO FM radio—amplifying the reach of each story.
Finally, we are excited to announce that we have a new photojournalist starting with the team! Gabriella participated in the recent National Geographic Photo Camp and produced a photo essay on resilience in the aftermath of Hurricane María at coffee plantations in Adjuntas. She was selected as the 2017 Student Photographer of the Year in the Association of Puerto Rican Photojournalists competition and was awarded the José Ismael Fernández Photojournalism Scholarship, for which she interned at GFR Media, one of the largest news organizations on the island. Her images have been published in Revista Espacialidades, Revista Trasunto, Revista Brinca Verja, Primera Hora, and El Nuevo Día. In January she was shortlisted for the 2019 Magnum Foundation Photography and Social Justice fellowship. She was selected for the 2018 New York Times Lens Portfolio Review and the New York Times Summer Journalism Institute. One of her long-term goals is to establish a documentary photography curriculum in Puerto Rico. We are thrilled to have her join the team and lend her keen eye for visual storytelling.
Links: