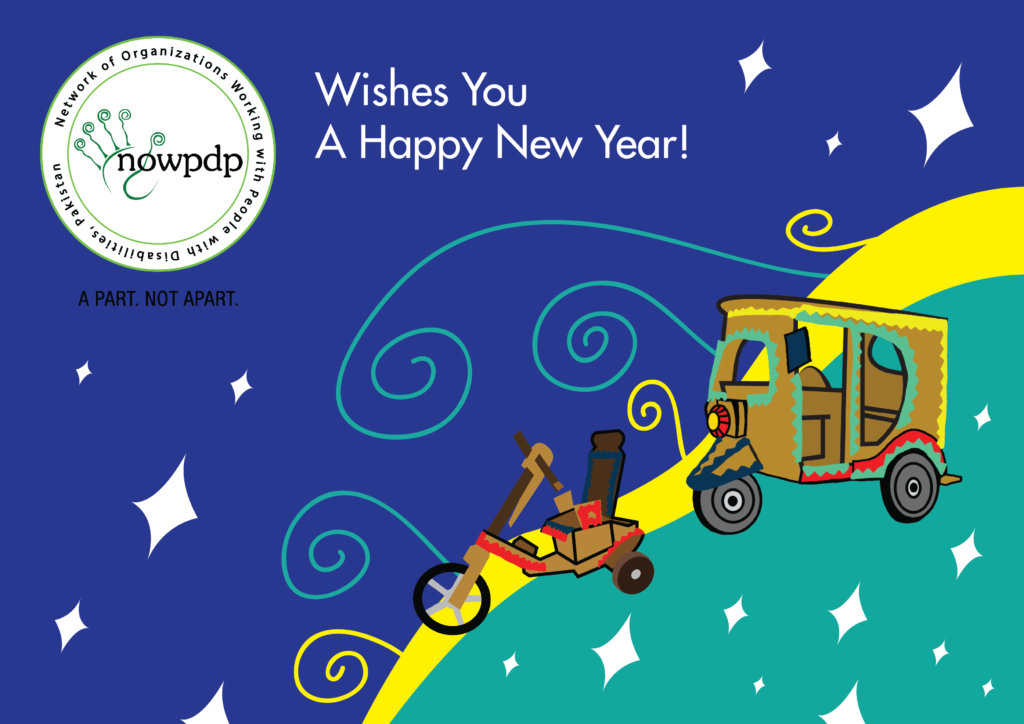 Dear Supporters,
Wishing you all a very Happy New Year 2017! We hope this year brings much goodness to the GlobalGiving family and we hope to strengthen our relationship with you even more.
As we approached this new year, we made certain resolutions to highlight and enhance mobility and accessibility of persons with disabilities alongside our focus areas – education and economic empowerment. The highlights of this period were as follows:
Prototype development and sponsorships
The Accessible Cycle Prototype has been developed by Automobile Corporation of Pakistan, our Design Implementation Partner for the Accessible Cycle Project, and tried by our team members with lower-limb impairments to iron out any issues. It will now be sent to one of our esteemed Jury Members - Mr. McCambridge at Massachusetts Institute of Technology (MIT) for testing. We have also been fortunate to find a local production partner who will develop the first batch of Accessible Cycles to be given to our initial beneficiaries. Financial support for this project is still underway and your smallest contributions add to this effort! We look forward to having the prototype tested, in regular use of our beneficiaries and finally in the market for all persons with lower-limb impairment in Pakistan.
Miniature vehicles/replicas
As part of winter festivities, our team exhibited our signature miniature Rickshaws at a local mall called The Forum. Both the product and their efforts were much appreciated. Moreover, the miniature Accessible Cycle wooden replicas (that were mentioned in the previous report) have been developed and we cannot wait for our sponsors to have them on their work desks! Contact us on Facebook (www.facebook.com/NOWPDP) to save yours!
External and Internal sessions
Our efforts to raise awareness/mitigate attitudinal barriers and advocate for mobility and accessibility of persons with disabilities has taken the shape of both internal and external sessions. While we use creative outlets like art, music and dialogue to interact with the audience, we are ensuring the sessions are tied to tangible outcomes for persons with disabilities and are also recording the insights received for betterment of the initiative.
Information Hub including mobility devices/services for persons with disabilities
We have been occupied with verifying existing services for persons with disabilities from which categories like assistive devices (wheelchairs for persons with physical impairment, walking cane for persons with visual impairment etc.), accessible restaurants and public spaces etc. are crucial with respect to mobility and accessibility.
Supporter testimonials
"I loved being here at your stall and this rickshaw is my favourite." – Asfandyar, child who visited our stall at The Forum
"Without mobility devices, people with disabilities are imprisoned in their homes, when they could be using their strength and skills to contribute to their communities. Hand propelled cycle in particular offer the opportunity to move throughout the community, covering long distances to reach work opportunities or carrying items for sale" - Mr. McCambridge, Instructor D-Lab MIT and Jury Member Accessible Cycle Design Challenge
As always, your valuable support and input is what allows us to reach newer heights in placing persons with disabilities in the driving seats of their lives!