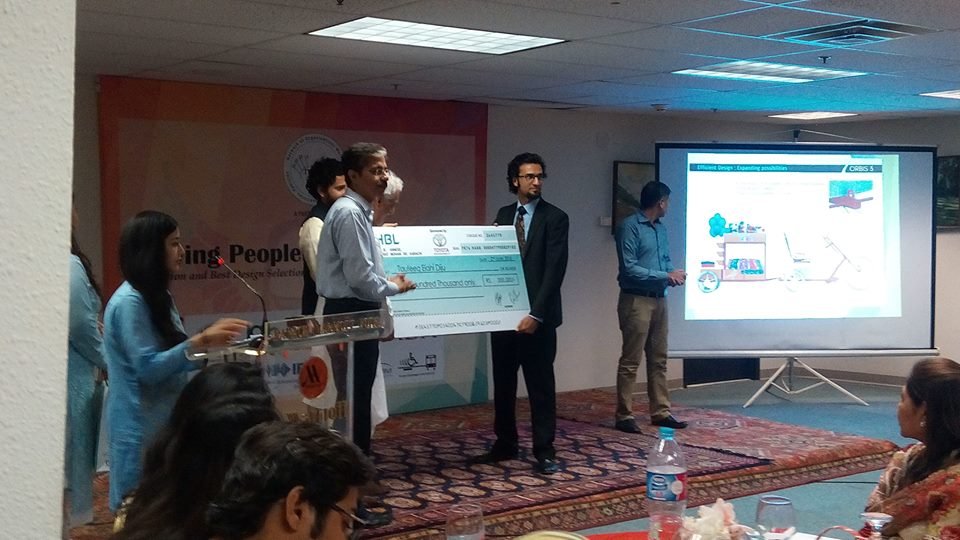 Dear Supporters,
We are getting closer and closer to placing persons with disabilities in the driving seat of their own lives. Your continuous and generous support has enabled us to work tirelessly in order to change and ease the existing mobility-related hardships they encounter on an everyday basis.
The highlights of the period March-June along with their details are as follows:
Short-listing the top entries for Accessible Cycle Design Challenge 2016 and Selection of Competition Winner
The Accessible Cycle Design Challenge (ACDC), a nation-wide design competition for engineering and architecture students and professionals to come up with innovative cycle solutions for persons with lower-limb impairments, began on 1st January this year as mentioned in the previous report, and continued for the busy but exciting period of three months, ending on 31st March. Out of 58 cycle design submissions, 10 of the best entries were short-listed through the internal jury team from The Tree House and Automobile Corporation of Pakistan. The main jury then selected the Competition Winner and Most Innovative Design.
On 2nd June 2016, we hosted the 'Moving People, Changing Minds' event to inform the public about the need and importance of accessible transport for persons with disabilities, as well as to announce the ACDC competition winners. This event became a great platform for bringing together representatives from the government, the corporate sector, non-profit organizations, the media, and educational institutes. Taufeeq, an aspiring entrepreneur from Abbottabad, attained first position in the competition, and brought home the grand prize amount of Rs 200,000. Furthermore, The Most Innovative design was also recognized and awarded Rs. 100,000 prize money to the team of students from PNEC NUST Karachi consisting of Daim, Bayan, Ahsan and Danish. The top 30 designs from the competition were also exhibited at the event. Our very own Imran, Program Supervisor and person with disability, also developed a cycle prototype which was displayed and given an honorary mention.
As mentioned in the preceding report, the Accessible Cycle Design Challenge is the first phase in this larger journey that we've embarked on titled "Accessible Cycle Project"; a journey motivated by your gracious support. Second and third phases would be the Prototype Development of the winning design and the Market Availability of the accessible cycles, respectively. However, before they are mass produced and marketed, 40 of the winning design's cycles will be developed and provided to deserving persons with lower-limb impairments, which they will keep free of cost, to gauge the effect on their lives.
CHIEF Survey conducted among those with physical, hearing, and visual impairments
The Craig Hospital Inventory of Environmental Factors (CHIEF) Survey was developed in 1997 to provide a new type of instrument that allows the quantification of Environmental Factors and leads to a better understanding of the degree to which elements of the environment impede or facilitate the lives of persons with disabilities through the assessment of societal, infrastructural, and policy barriers. We conducted this survey from March to May among 90 persons with physical, hearing, and visual impairments and are in process of compiling a comprehensive report for future interventions.
Facilitating research for Access Exchange International
We drafted a chapter for Access Exchange International's Guide for the Transport of Children with Disabilities to Schools and are in the process of developing another.
Rickshaw Replicas
Our team continued adding artistic elements to the rickshaw replicas, which features short stories of them and their peers with disabilities, and symbolizes our message of mobility. Furthermore, this time round a big corporate order was received and our team enjoyed playing with colors and elements to give it the perfect look.

Advocacy Campaign for mobility and accessibility

We have outlined, prepared, and carefully organized an extensive and essential advocacy campaign for mobility and accessibility of persons with disabilities. Coalition and network building, grassroots organizing and mobilization, social media campaigns, guerrilla awareness activities and policy research are some of the ways we intend to bring about mobility and accessibility changes that will benefit persons with disabilities.
Beneficiary quotes, testimonials and stories
ACDC:
"There are very limited competitions that are so elaborate that they involve a lot of teamwork, motivation, skill and social welfare. To top it off it has a prize on it to create that immense competition that something is really bound to come out of it." – Abdullah & Team, ACDC participants
"Your organization is really an inspiration for those who set the same vision as yours. I am proud of myself to take part in this competition." – Rubab, Student at NEDUET Karachi and ACDC participant
"While working on this project I realized that disability was just a perspective because we have failed to integrate those individuals into our society. Had it been easier for them to mobilize, we might have not ended up alienating them. No one can call me disabled despite my faulty vision because these glasses help me cross that barrier."– Taufeeq, Winner ACDC
CHIEF Survey:
"I live in Korangi and have worked for 6 years in [the] packing industry. I had a lot of colleagues who were people with disabilities but we all got laid off since our company could not afford our transportation to and from the factory." – Eliyas, person with visual impairment said.
"The biggest hurdle that I face in my life is to step outside of my own home. Even today, I am not empowered with respect to my mobility. I have to ask my family for transportation and that is not taken well. Such [an] attitude is really disheartening." - Person with a physical impairment said.
Our ongoing efforts in our continuous endeavour to mobilize persons with disabilities is driven by our unyielding vision to facilitate and ensure their equal access to opportunities and integration into society. Your contributions are greatly appreciated and your continuous support shall aid our aim in the greatest possible way. Thank you!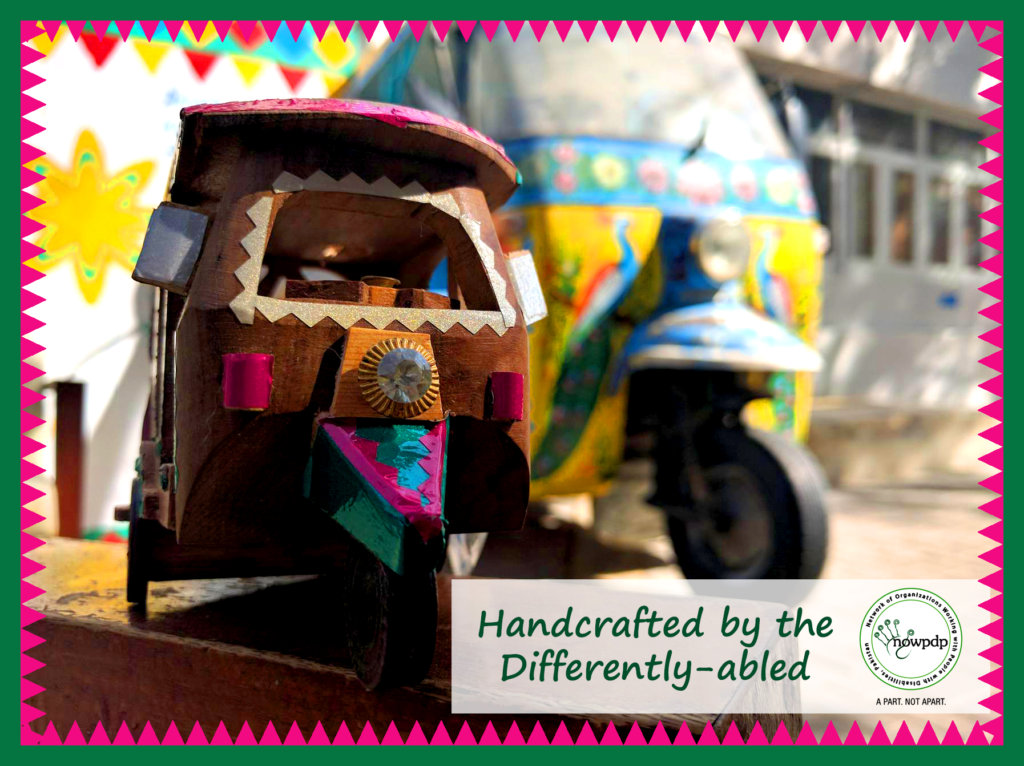 Links: