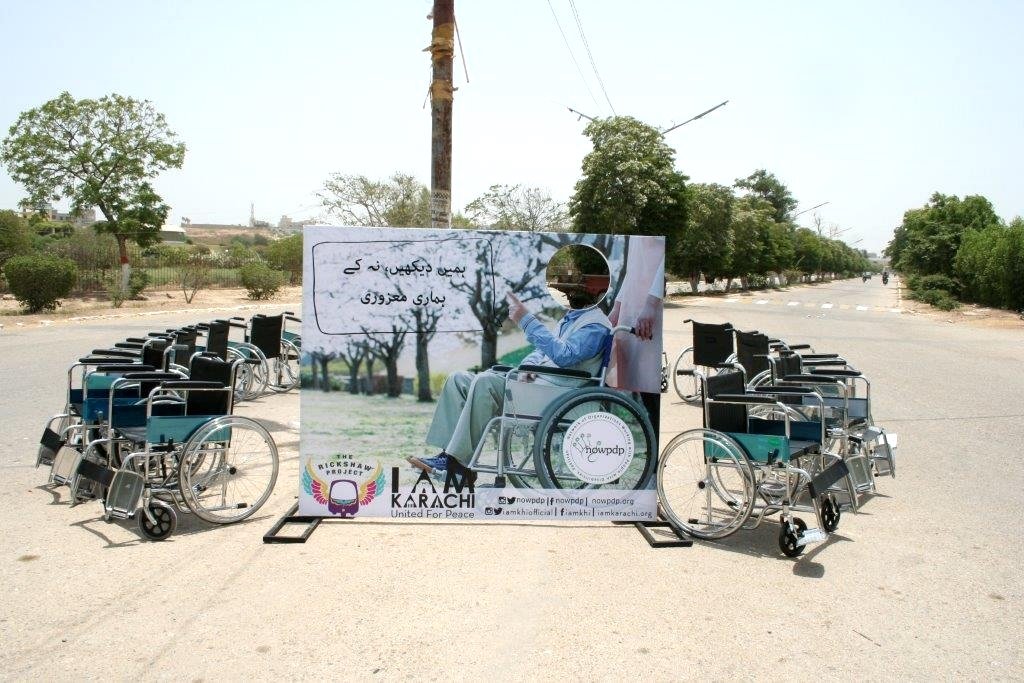 Dear Contributor,
Your support to the Rickshaw Project has been a great source of motivation to us. We are immensely thankful to you for your time, knowledge, and monetary contributions.
I am really proud to inform you that we have completed the work on our first Rickshaw Prototype last month, which is currently on testing phase. When we shared the pictures of our first prototype to Dr. Christopher Kit Mitchell, who is the Former Head of Access and Mobility Division, British Transport Research Laboratory and a global authority on Paratransit, he said the following sentences with sheer excitement, "It looks like some very sensible, low cost, improvements to the basic vehicle, to make it much easier for passengers, particularly those with mobility impairments. Best wishes for continuing progress with this interesting project"
Not only this, we have also initiated our work on building the Research & Development Workshop which will provide consultancy to 100 persons with disabilities on building retrofitted vehicles. A retrofitted vehicle can completely transform the life of a person with disabilities by opening windows to myriad opportunities.
We still require your support to build more prototypes and equip our workshop with latest tools and equipments to make it as the first retrofitting resource centre of Pakistan.
We recently hired a new project driver named Vishal, who is a wheelchair user. When we asked why he wanted to work with us, he told, "My mother is old and she still has to work to support us. I wanted to prove the world that I am no more a burden. I will work hard to be a source of delight to my mother". There are many Vishals in Pakistan that want to prove their abilities; support Vishal, Support the Rickshaw Project. Ask your friends and family to contribute in the Rickshaw Project, as well.
Thank you very much.
Amin Amir Andani
Project Officer
The Rickshaw Project
Network of Organizations Working with People with Disabilities,
Pakistan (NOWPDP)
Mobile:+92 345 3799661
Landline: +92 21 32294527-28
www.nowpdp.org
www.facebook.com/TheRickshawProject
A part, not apart