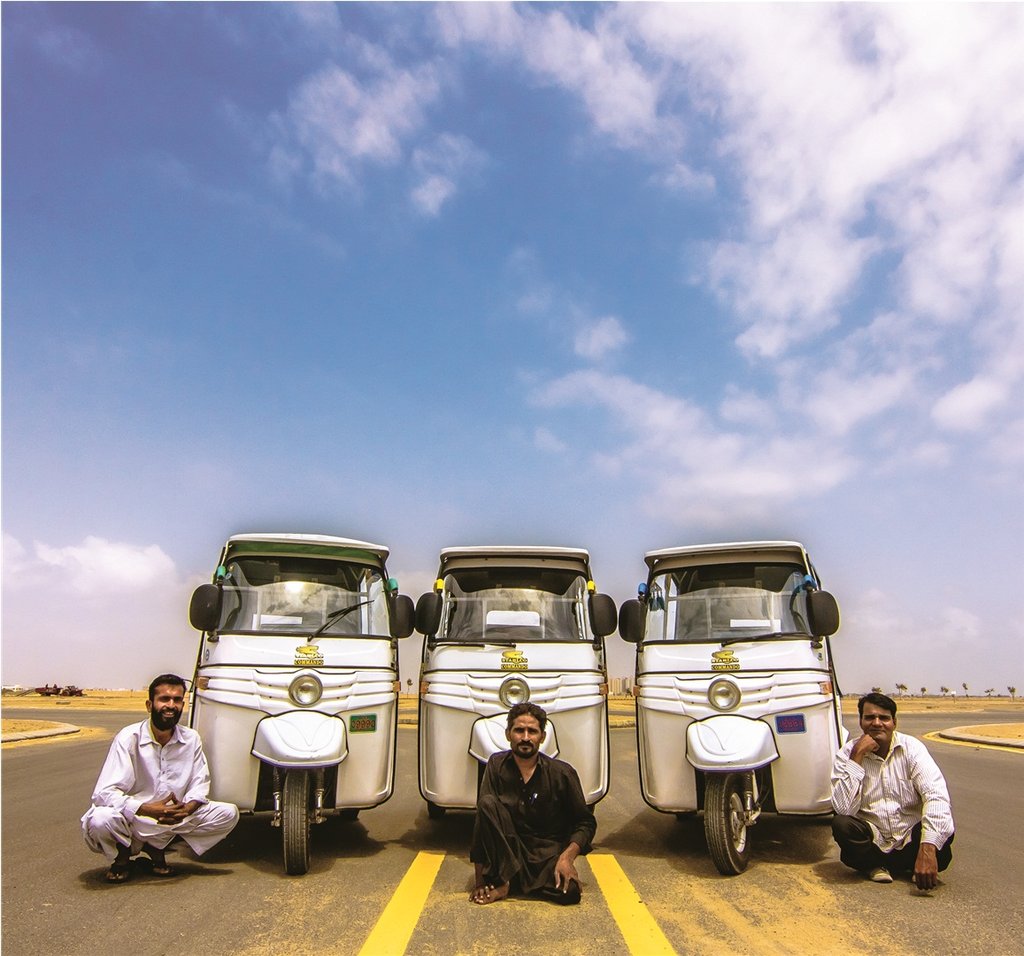 Dearest supporters, friends, and cheerleaders,
It's time for another update on The Rickshaw Project - I'm sure you're all anxiously waiting to hear what we've been up to!
The Rickshaw Team decided to bring on board a super-skilled mechanic. We met Shabaz when we were purchasing our three shiny new rickshaws from Stahlco, a local rickshaw manufacturer. He was working with them at the time, but had already given his one month's notice, when we decided it would be perfect to scoop him up for our own team! He's not only keeping our rickshaws in tip-top shape, but also handling customers, tracking rickshaw usage, billing, and other operational tasks. This has really helped me (the project manager) as it has freed up a lot of my time to work on advocacy and sensitizations efforts.
Speaking of sensitization efforts, the international chain of restaurants the Rickshaw Team has been working with has met their 2 percent quota for people with disabilities! They are not yet announcing this as they want to ensure that every single person with disabilities hired is fully, gainfully, and happily integrated into their respective environments with the help of our team's sensitization work. We are now in the early stages of discussions with a large corporation with factories across Pakistan to do the same thing - work with them to ensure a completely inclusive work environment at their Head Office and all their factories over the next year and a half. And who better to do this than our very own Rickshaw Team! :D
We are also currently searching for more customers. We've managed to get some regular customers who are pleased with the service and happy to be partnering with us. We've begun generating revenue, and are seeing it rise steadily each month. We've stuck to word-of-mouth advertizing thus far so as not to be overwhelmed with calls. Most of our customers so far have heard about our service from some and have wanted to try it. So we feel our strategy is working quite well!
Finally, we will have a new person join our team on the 1st of November. She will be working on developing advocacy and sensitization materials with the Rickshaw crew-members. We want to incorporate audio-visual material in our training sessions (one-minute clips depicting the various barriers faced by people with disabilities in society). Our new team member will spend her days working on this exciting, essential, constantly evolving task.
As always, please do feel free to email me with any questions you may have. I can be reached at reem@nowpdp.org and at +92 345 827 7017
Sincerely,
Reem
PS - I have attached a couple of recent pictures of the team. Enjoy!