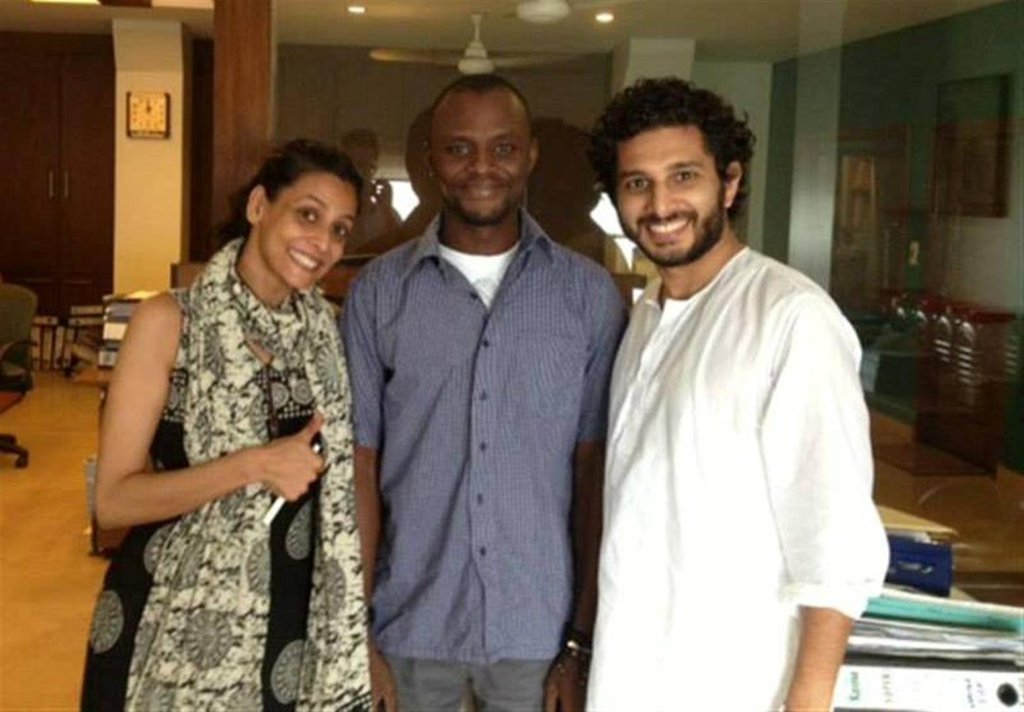 Dearest friends and supporters,
It's been a few months since our last update, and this time we have exciting news -
We've begun operations on a small scale!!!
As you may recall, we made the difficult decision of selling off our second-hand rickshaws. With the money we collected from the sale, we have bought three shiny new ones, with a fourth on the way! These new, smooth-running rickshaws have literally changed our lives for the better. It was a good decision, and one we were able to make due to your continued support and trust.
We've also experienced the thrilling milestone of having someone sign up as our very first customer! Adama moved to Karachi from the Ivory Coast a few months ago, and has been using our rickshaws to get to and from work everyday. We're so happy/pleased/delighted to have him on board! A picture of him, with Omair (the Executive Officer of NOWPDP) and myself is attached below.
Another piece of interesting news - a marketing genius (who wishes to remain anonymous) recently donated some of his time and skills to give us some marketing advice. He enouraged us to begin operations quietly, and continue to keep a low profile. His advice was to stick to word-of-mouth marketing for now, along with targeted promotion of the project at offices, schools, and universities until we have at least 50 rickshaws in our fleet. That is when he promises to step in and help us promote the project on a large scale. We're truly lucky to have such incredibly dedicated and helpful mentors/supporters!
The Rickshaw Project Team is doing well. They have been taking a lead in holding disability sensitization sessions at an international chain of restaurants here in Karachi. The management of the restaurant approached us, as they are keen to make the restaurant an inclusive space for both customers and employees. Our project team has therefore held 6 sessions with the restaurant staff so far, with about 21 to go. As a result, about 35 people with various disabilities have been hired by this restaurant, and are being put in roles matched to their skills sets and abilities. Our team is also working with them on the physical accessibility of the restaurants - a rare first in Pakistan!
The team has also been quite tough on me as the project manager when it comes to meeting deadlines and getting things done. They are involved in all decision-making, are a crucial part of all project plans, and have been playing the important role of managing operations until we can find the funds to hire a full-time operations manager. There is a true sense of ownership and responsibility displayed by each team-member, which makes this an incredible environment to work in.
Finally, we will soon be pitching our three-year plan to various parties with the goal of finding a suitable long-term sponsor to support us by helping us with our operational costs until such time as we break even. It's going to be a tough journey, but we're certain of our projections, plans, and ambitions, so we're completely ready to do this!
As always, please feel free to email with with any questions or concerns that you may have at reem@nowpdp.org
We wish you a wonderful day, and thank you for your constant support and encouragement.
Lots of love,
The Rickshaw Project team