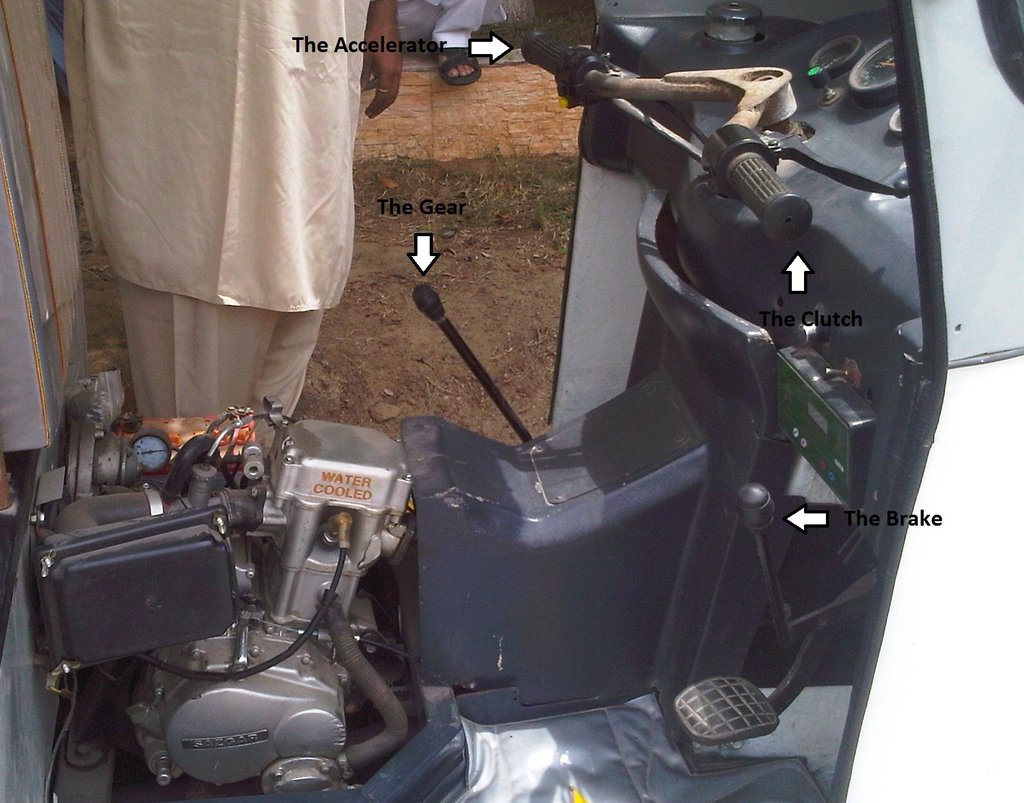 Dear friends, donors, supporters,
I'm happy to share that, over the course of two and a half weeks, we have raised $3990 for The Rickshaw Project which aims to put people with disabilities in the driving seat, not just literally, but also figuratively by creating a platform for changing perceptions of disability in mainstream society.
While we raise funds, we're also working to fine-tune and further improve what we've already done, as well as prepare for the crucial next step of beginning operations. I would like to share what we're working on with you all -
1. Imran (our first crew-member/driver), Mustafa (our trainer), and I have been working closely to prepare a training manual for new recruits. Ideally, our manual should usable for those new recruits who have experience driving, as well as those who do not. Road safety, traffic rules, rickshaw maintenance, confidence-building will be some of the topics covered in our manual.
2. We have also been identifying and meeting with various people with disabilities who have expressed interest in being a part of this project. It's exciting to see so much interest and so many people wanting to participate!
3. We have been looking into rickshaw design, and have had some interesting ideas emerge from discussions with artists, especially in truck art. We have a couple of ideas which we will share with you all once finalized - we would appreciate your feedback!
4. I have also been working on a financial model for full-scale expansion, which will happen once our five rickshaws (the ones we're raising funds for) are on the road.
5. Finally, and perhaps most importantly, we have been discussing the existing retrofitting of the rickshaw. While it was working just fine, we were never quite satisfied and have been looking for better solutions. Currently, the clutch is in the right handle, the accelerator in the left. The brakes, which were initially foot pedals, have been altered to be hand-controlled on the right side; the same was done with the foot-controlled gear on the left side. What we want, however, is the following - the clutch and gear in the left handle, the accelerator and front wheel brakes in the right. The back wheel brakes will remain where they are. We found a mechanic who is able to make these alterations; the parts have been bought and the alterations are underway!
We have regular updates/photographs on our facebook page; we'd be thrilled to see you there!
I'm happy to answer your questions, should you have any. Feel free to email me at reem@nowpdp.org.
Thank you all for your support; please continue spreading the word!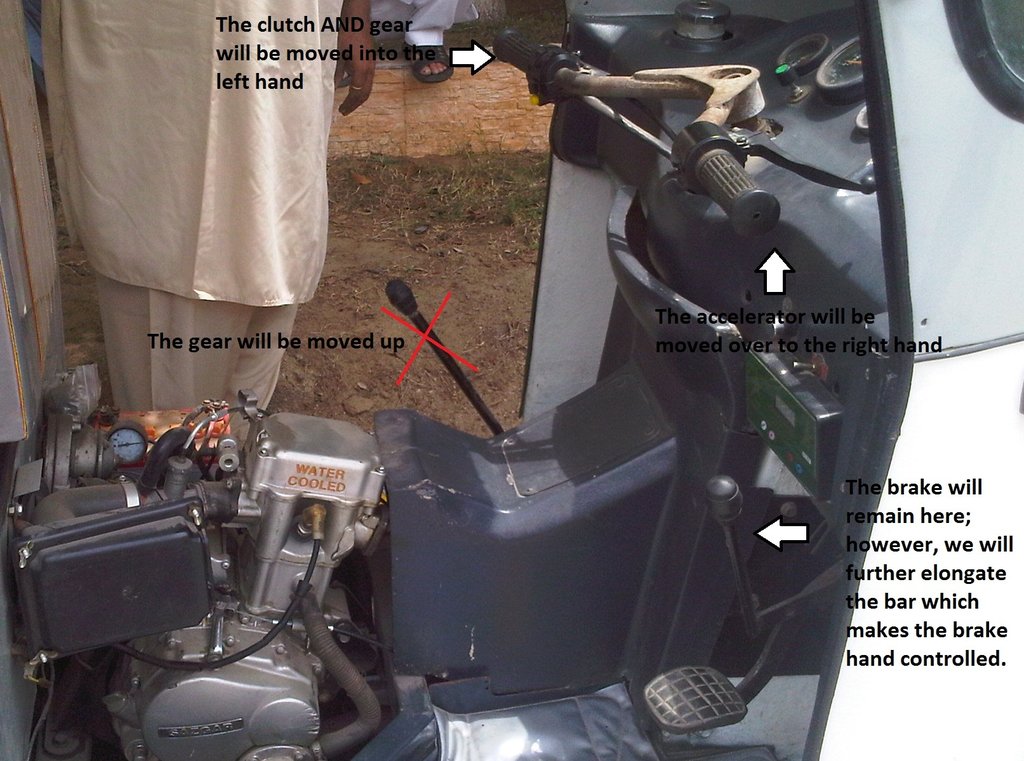 Links: