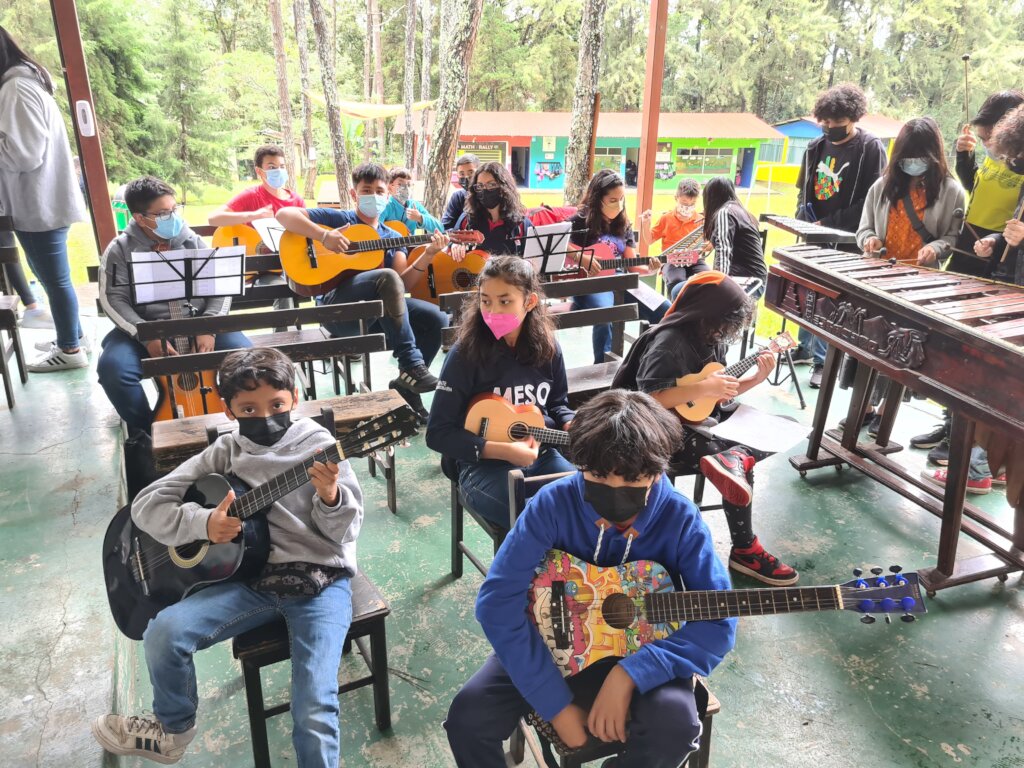 Renewal
The deep roots usually endure difficult times and the plant survives. A RENEWAL is the fruit of these strong roots.
Sounds for Life has survived the harsh situation we live with the pandemic, especially in a country where education and culture are not valued as they should be.
Despite adverse circumstances, Sounds for Life continued to work remotely or with private visits. Then we started working again with children and young people in person and so, little by little we restarted the work and now we are returning.
All children and young people have had a great need to return to their musical practice together with their peers. Many of them were affected in their emotional stability by the fact of remaining isolated and that is why it was extremely important to resume work together.
In Jocotenango, Sacatepéquez, we have been able to start this work for the joy of children and young musicians and we have been able to verify how all of them have returned to feel and live the joy of music in their lives, this joy that is better lived when they share it with their friends from La Orquesta.
There are thousands of children and young people who are still waiting for this return and the opportunity to play their musical instruments again with their friends. You can help make this happen.
When you collaborate with Sonidos Para La Vida, you are helping Guatemalan children and young people to have this opportunity to have music in their lives and all that this entails.
Today it is even more necessary to help young people to have things in their lives that make them get away from negative ideas, from depression, from the temptations of gangs, from isolation. That's why we need your help.
With his contribution he is helping hundreds of children and young people to get away from all the consequences that the pandemic has left, all these social consequences that we are now experiencing.
Today we need even more of your help!!!