Project Report

| Jun 7, 2021
Leveraging new strategies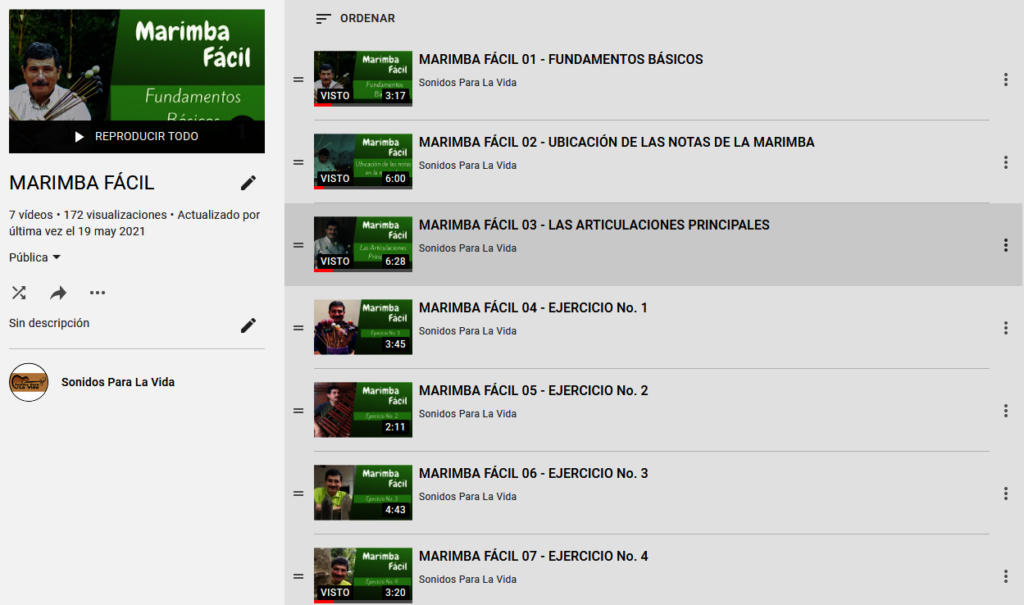 Since the pandemic began, we have had so many challenges in continuing our work; however, we have been adapting to the needs that children and young people are presenting to continue being close to music.
The number of people we now reach has become smaller, this mainly because many members of the Association do not have access to the technology necessary to be able to have their classes or the necessary resources to continue learning. This is the saddest part we have faced so far.
Despite everything, we continue to use technology to reach those who do have this possibility, and this, until the disease is controlled in our country.
We have developed a series of videos about our national instrument, "La Marimba", with the aim of maintaining the interest and approach to music in all our students. Professor Francisco Linares is the one who has developed this series and has had a great scope and this material will be especially useful even when everything returns to normal, because it contains valuable didactic information about the instrument and can even become "classes" of support to any Professor who needs it.
To continue developing these materials, and to be able to get access to it even those who do not yet have the necessary technology, it is important to continue to count on their help. Remember that it is through your help that we can reach hundreds of Guatemalan children and young people, who today more than ever, need to have positive activities in their lives to continue growing and training as good people.
So, we can only thank you for your valuable help and reaffirm our commitment to continue working, with all the means at our disposal, so that music continues to be part of the development of the children and youth of Guatemala.
Until next time.