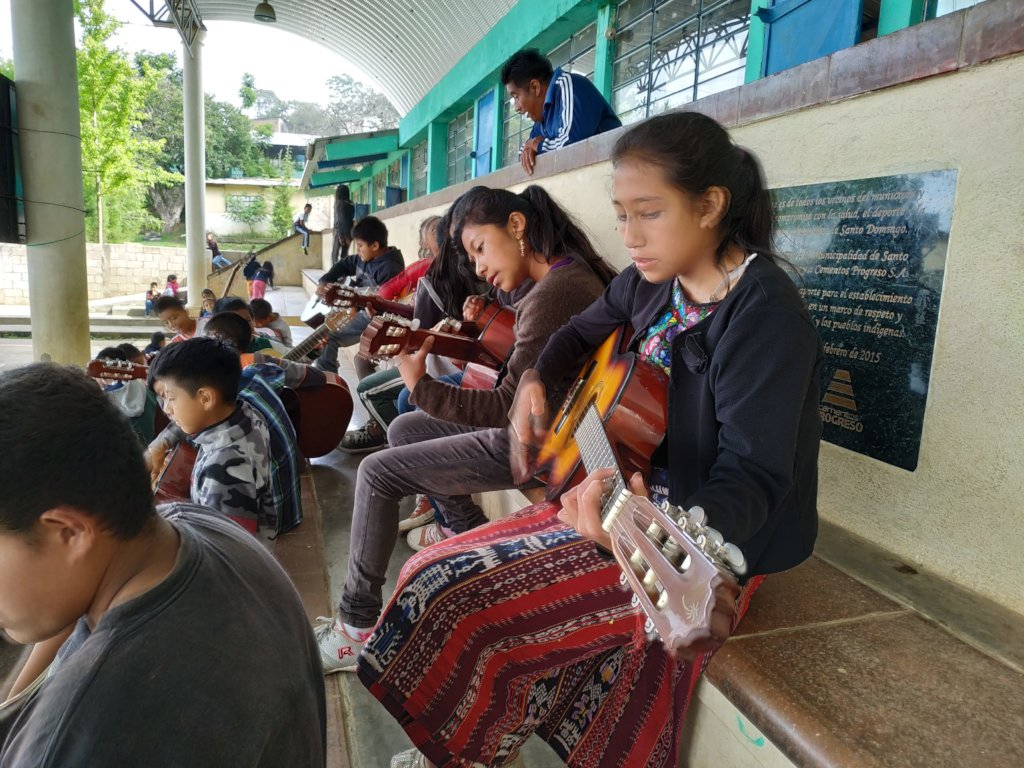 Every year, in July, children representing their different schools participate in a large concert.
For the children of each school, this experience is wonderful because it allows them to share with hundreds more children, not only the music they make, but also the experiences that each has lived to get there.
This year more than 400 children participated in our great concert and, at the end of the event, all together, as a great orchestra, presented several melodies that filled, not only the ears, but also the soul of all the attendees, mainly the same musicians.
These concerts are extremely important for the development of our program in each school, especially in the development of each participating child.
When you help Sounds for Life, you are also contributing to make all this a reality so that we can continue to organize these kinds of events that enrich the lives of thousands of Guatemalan children.
Remember that we value your help very much and hope to always do our best work so that together we bring the joy of music to thousands more children.