Project Report

| Jan 28, 2020
Stories from the Field: Women and Water.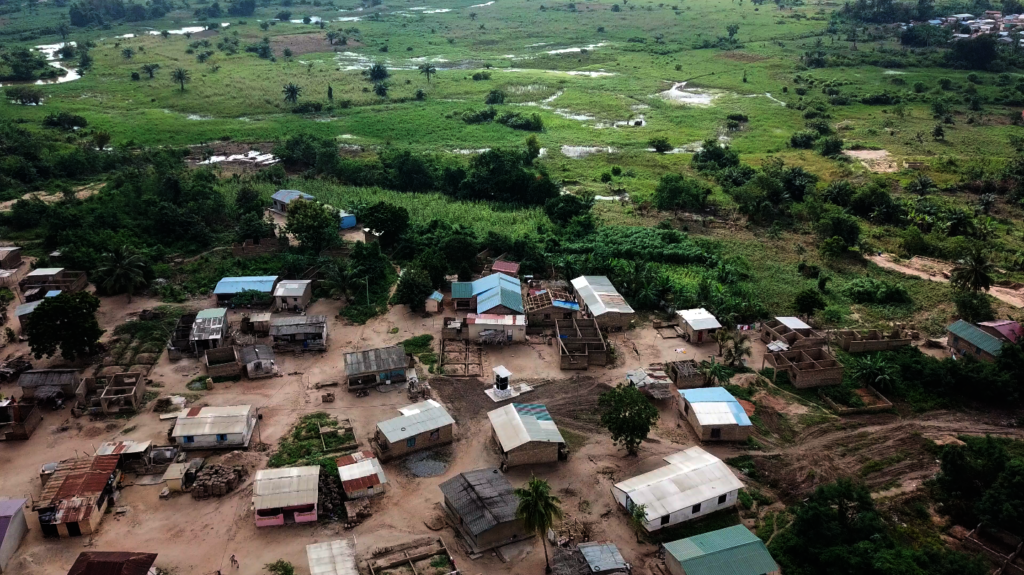 Each day across the developing world, women spend a collective 200 million hours fetching water from distant, unsafe sources. This not only puts their health at great risk, it also takes away precious time from their families and from pursuing a brighter future. But while women shoulder the majority of the world's water burden, they also stand the most to gain from access to clean water.

The Project Maji team recently travelled to Otuaplem in Ghana; a farming community of around 700 people on the outskirts of the capital Accra, to learn how clean water access has impacted the daily lives of the women who live and work there.
Meet NaOsambia, Queen mother of Onniansanna, and First Lady (wife of the Chief) of Otuaplem. "I'm holding two posts here. So there is a lot of responsibility!".
"At first, we were using the river Densu for our water. There is a small dam nearby. People would go there to bathe, and once you finish bathing, then you would fetch the water. So at times, people would fall sick from drinking the same water".
"Then we had some kind people give us a hand pump. But you had to work very hard to get enough water to fill your bucket. There was always a long queue to fetch water because it took so much time. We were using it for several years, but in the dry season there was no water in the well. So we had to go back to drinking dirty water from the dam. And so people got sick again".
"We were so lucky when Project Maji came to this village and gave us a solar-powered pump. Now, we just open the tap and the water comes easily. You simply take your bucket of water and go about your day. No more waiting in the queue! It is much easier and we feel free to fetch the water at any time".
Clean water has had a profound effect on the women of Otuaplem. As a result of improved health and new found time in their day, many women have started up their own businesses. Some have become traders and opened up small shops, while others have found useful, local professions like being a hairdresser, which in turn, has helped to improve the community's economy!
But perhaps the most inspiring example of all, is the story of Mavis; a young woman who witnessed that many children in her village were spending the day unsupervised, as their parents were often working far away on distant farms, or collecting water. Mavis took it upon herself to open up her own nursery school, to help her neighbours and to prepare the children for a better future.
For women like Mavis, having an accessible, safe water source close to her nursery school enables her to teach her pupils the importance of handwashing and staying hydrated, ensuring safe hygiene practices and allowing her to keep her children engaged in class, where she teaches them to read, write, and of course, play!

"The hand pump was too heavy for the young ones. So when they were thirsty, they would go to the dam to drink, and the dirty water made them sick. Now, with Project Maji in our village, it's easy for even the small children to go and fetch water any time they want. If they are thirsty or they need to wash their hands, you just turn the tap, and the water comes. This water has really changed our lives, and I couldn't run my school without it!".
The powerful impact of providing a community with sustainable access to clean water cannot be underestimated. With improved health, less medical bills, and more time to pursue economic opportunity, the women of Otuaplem are now building better futures for themselves, their children, and their community.

Thank you for for your unending support in enabling us to empower these incredible women with the gift of clean water!


*Names have been changed to protect the privacy of individuals.