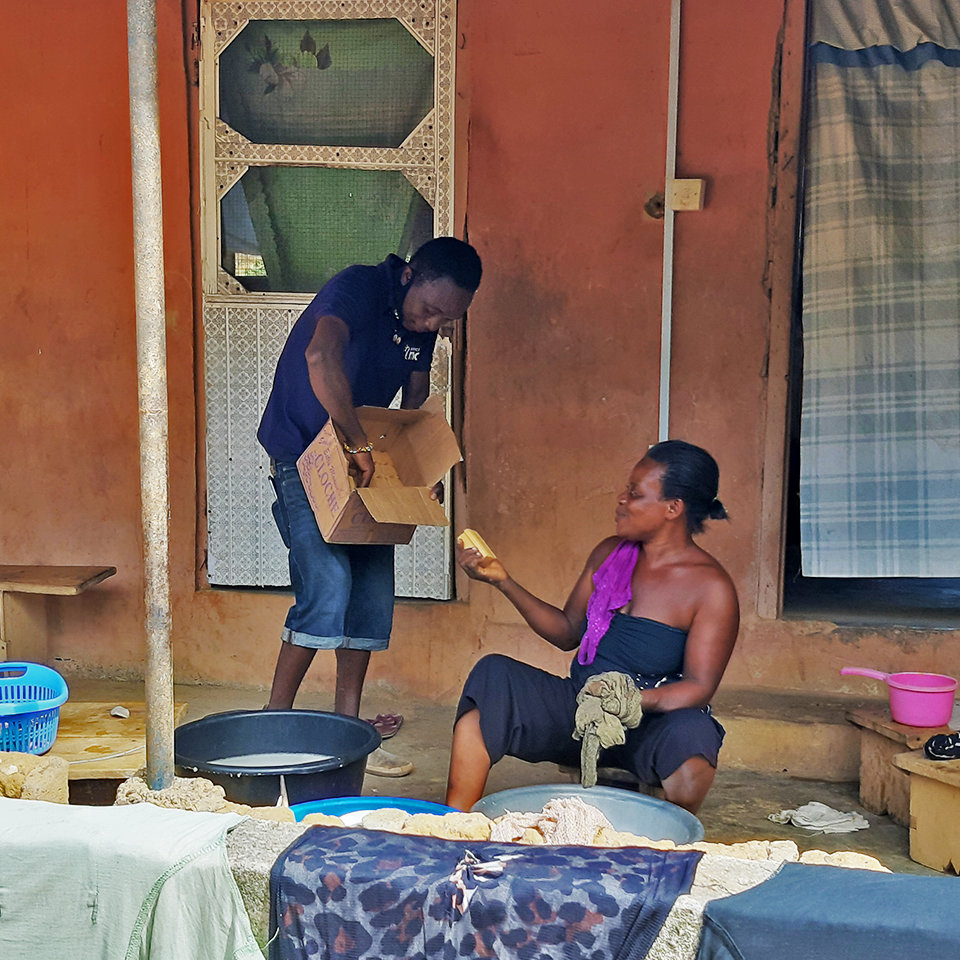 In light of the COVID19 pandemic, access to clean water and handwashing has gained a new value altogether. Your support in providing this basic human right has now, more than ever, been proven to be a life-saving investment.
Against the backdrop of a COVID-19 outbreak now taking its grip in Africa, we recognize our responsibility to ensure rural communities across Ghana are equipped to shield themselves against the virus. Not only do we continue to provide sustainable access to clean water in Maji communities, we have ramped up our efforts to ensure hand hygiene in these communities. Since the onset of the pandemic, Project Maji has launched an aggressive handwashing and soap distribution campaign across rural Ghana, targeting 12 communities, 2,000 households and 10,000 people to help shield communities from the virus.
We are delighted to share that not only have we successfully reached our targets, we are now actively fundraising to double our impact, targeting another 12 communities, 2,000 households and 10,000 people. Hand hygiene is our frontline defense against the virus, therefore we recognize that our handwashing trainings and soap distribution are indispensable in preventing an outbreak.
The Project Maji Community Handwashing trainings are essentially focused on teaching key steps to proper handwashing. The 30-minute training is designed in line with a participatory approach whereby our trainers employ colorful visual aids and encourage questions and comments to keep the participants engaged. Participants are also encouraged to volunteer step by step demonstrations of hand washing by the end of each session. Recognizing the urgent need for these trainings while ensuring the safety of our teams as well as the local communities, we have now adopted a capacity-building approach. Participation is restricted to a maximum of 50 community members who are trained in groups of 5 to pass on their learning on proper handwashing to their respective households and the wider community.
Due to mobility and social gathering restrictions and the very imminent threat posed by COVID-19, mobilizing our teams and rolling out these trainings has been nothing short of an uphill battle. Nonetheless, we recognize that our work not only has to go on, it has to intensify. We aim to continue to strive to find the right balance between raising hygiene awareness and ensuring the safety of Maji communities as well as our local teams. Click here to join us and save lives.
We will keep you posted. Thank you for your overwhelming support in providing sustainable access to safe water through this project!