Project Report

| Jan 4, 2022
Constant Innovation for Safe Water Access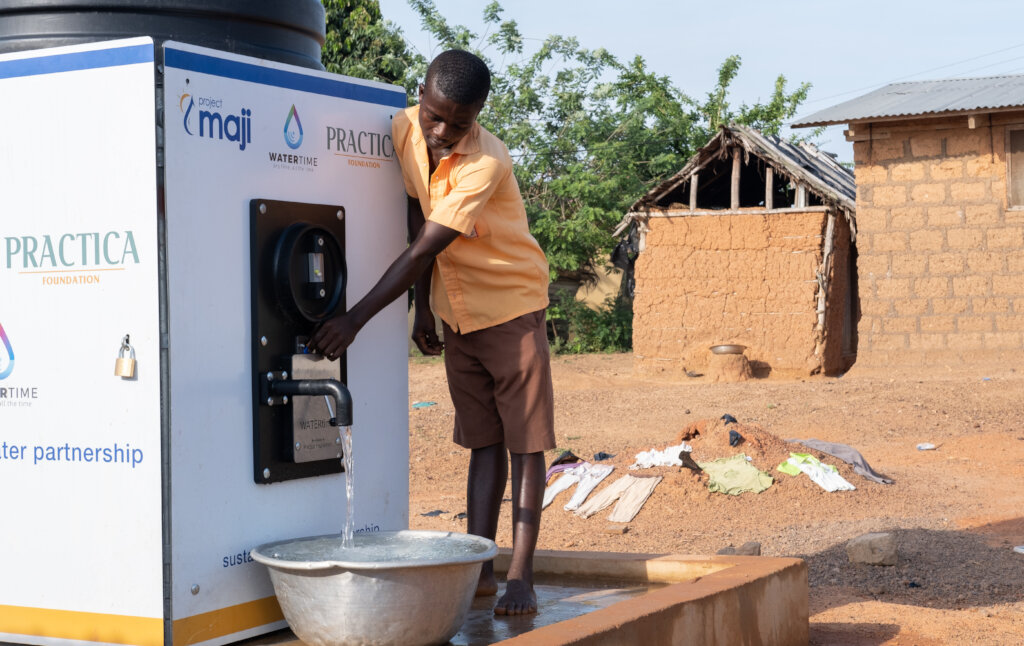 A happy new year to you and your family from your friends at Project Maji! Thank you for supporting our work in rural water-poor communities in Ghana. In this report, we will share the extraordinary progress we have made in the past quarter.
MajiPlus
Ghana has been the locus of our innovation journey. Most recently, we have concluded the pilot of an action-research partnership in collaboration with Practica Foundation, testing a sustainable safe drinking water distribution network. The successful pilot culminated in the development of MajiPlus rolled out in Assomdwee Community, Central Region Ghana. The MajiPlus system design consists of a network of compact mini water kiosks with a 1,000L storage tank, all connected to a central borewell and solar-power source. Depending on the water needs, this grid can be expanded or reduced. The concept uniquely matches water production with actual demand, resulting in an overall much smaller, more efficient and more affordable system, while having the same water sales capacity of an equivalent decentralised system per access point. The system effectively eliminates inefficiencies bringing down costs and increasing revenues from each waterpoint. It serves as a blueprint of a smarter and more sustainable safe water distribution network for all providers, to be replicated and scaled in multiple countries, unlocking new finance to contribute towards SDG 6.1, universal access to safe drinking water.
The pilot was followed by a joint Sector Report available on Project Maji website.
A pH Adjustment Solution in the Pipeline
That's not all. In Ghana, hydrogeological assessments at certain potential Project Maji sites have shown the groundwater is slightly too acidic to meet WHO guidelines for drinking water. As a result, several communities in need of a water source cannot be granted one. Thus, in collaboration with the African Water Corridor, Project Maji has partnered with an undergraduate Civil Engineering Student at the Delft University of Technology in the Netherlands to design a pH adjustment solution. Thyara Leysner, a final-year student, is currently working on this solution to be implemented across our Ghanaian sites, as part of her thesis for the completion of her undergraduate degree. A successful pH adjustment solution will truly accelerate safe water access and help us reach those currently left behind. We will share regular progress updates on our social media channels and our website to keep you informed about this game-changing innovation.
Finally, we also want to take this opportunity to alert you to our year-end fundraising goal of bringing CLEAN WATER TO 100 NEW FAMILIES. Your fundraising link will stay active for 60 days! Please share & help us hit our fundraising goal.
Warm Regards,
Sunil Lalvani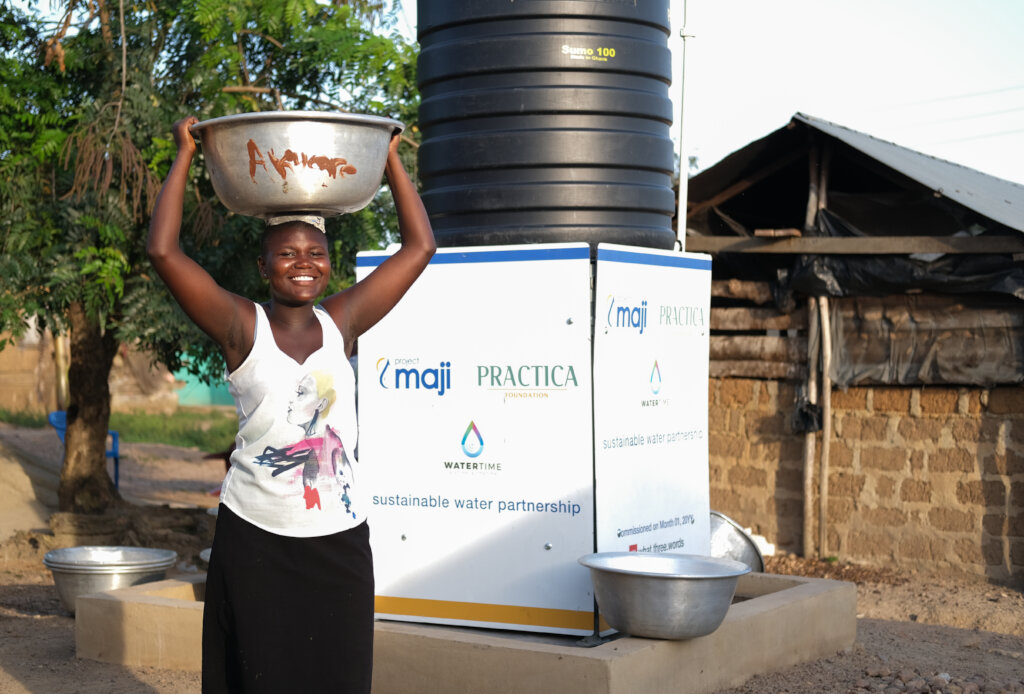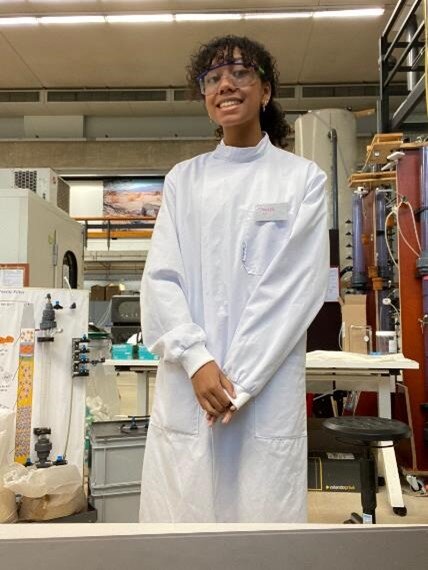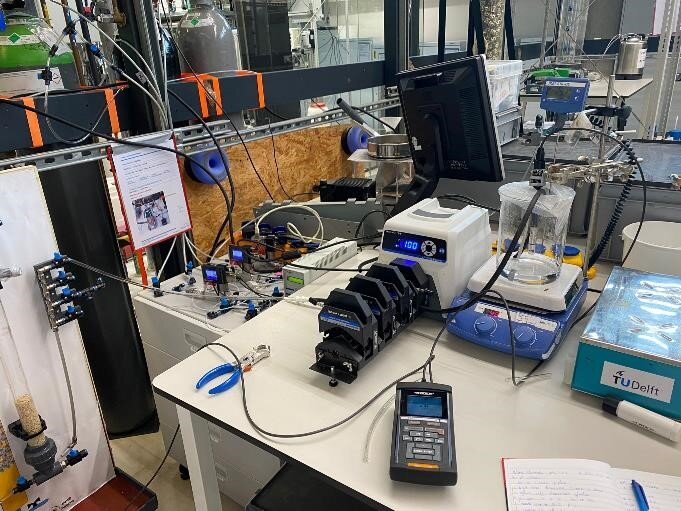 Links: