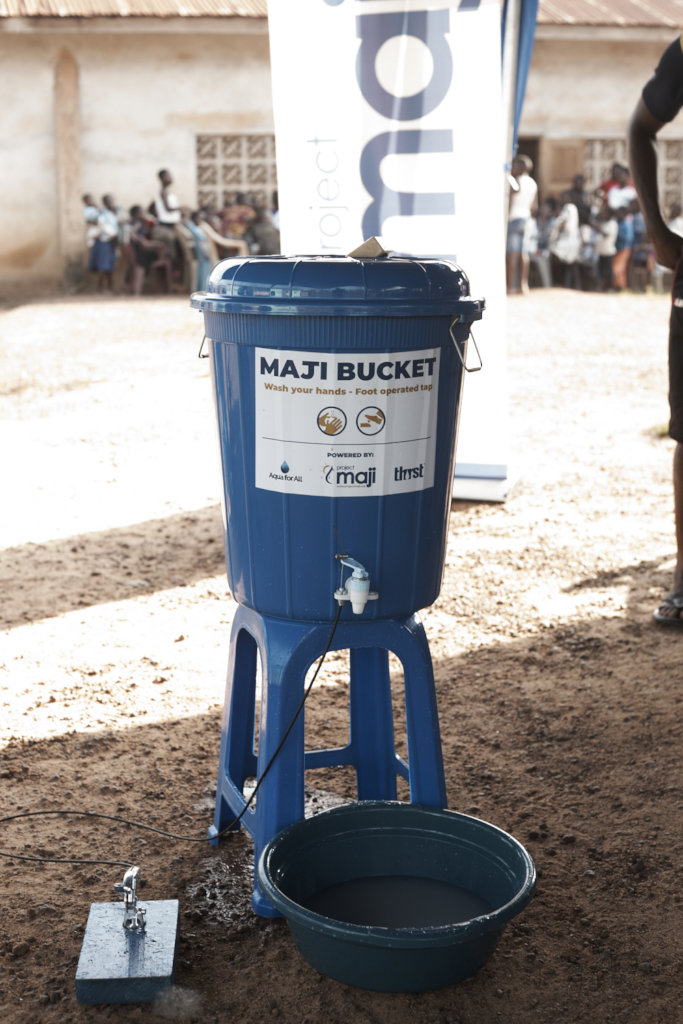 Dear Donors,
A happy new year from your friends at Project Maji!
We are writing to share the progress we have made in Ghana over the last quarter. Recognizing our responsibility as a safe water enterprise, we have pivoted our operations to shield vulnerable communities from COVID-19. This has culminated in a handwashing campaign that not only includes delivering hand hygiene trainings but also the distribution of soap and handwashing stations in vulnerable communities. In addition, the past quarter has seen us innovate and scale up for a much bigger impact. Under the patronage of IFRC and Ghana Red Cross, we have designed, developed and implemented a smart solar standpipe solution. The standpipes have been designed to enhance safe water access for communities where arduous water walks are a reality despite communal water sources. Below you find an overview of the impact you have helped us create in this unusual year.
Our COVID-19 Response
When the pandemic struck, our field activities came to a sudden halt. It was no longer possible or safe to scout for new communities, monitor ongoing installation work or conduct maintenance visits. Yet, we knew we could not stand still. We worked behind the scenes to design our COVID-19 response, developing COVID-specific handwashing trainings, fundraising and building partnerships for a greater reach. Till date, we have reached thousands of people with handwashing trainings and soap distribution drives. We have also developed the Maji Bucket - a foot-operated handwashing station, that eliminates the need for touch and curbs the spread of the virus. The distribution of Maji Buckets is in full swing and we anticipate reaching 75,000 Ghanaians with the safe handwashing stations, bars of soap and handwashing trainings. You can read more about our COVID-19 response on our website.
Smart Solar Standpipes
The latest feather on our cap is the uniquely designed smart solar standpipes. This solution has been developed to cut down water collection time for communities that face long water walks despite a communal water source. For the standpipes, water can be sourced from either a borewell or a river and pumped into an elevated tank after undergoing the necessary filtration. The safe water is fed to the standpipes by gravity, creating a rural water hub and spoke system. As a result, continuing to follow our core ethos, we can reach those families that are currently being forgotten, leaving no one behind.
Interestingly, the unique standpipe design supports fetching water from three independent taps, two at the average height that fills buckets/pans on the floor, and one at a height of 2.5 metres (approx.) to allow women to collect water directly into a head pan by standing under the spout. They no longer have to struggle to lift the heavy water pans from the floor to their heads, easing their water collection burden.
Our first three standpipes are installed in Ghana in partnership with Ghana Red Cross, who have applauded Project Maji's efforts to provide affordable and sustainable solutions to scale up rural water access. With continued support from IFRC and Ghana Red Cross, we will install 30 more standpipes in the West African country in the coming six months in marginalised, water-poor villages, investing in their health and prosperity.
We, at Project Maji, are grateful for your unrelenting support in these uncertain times. Thank you for all you do!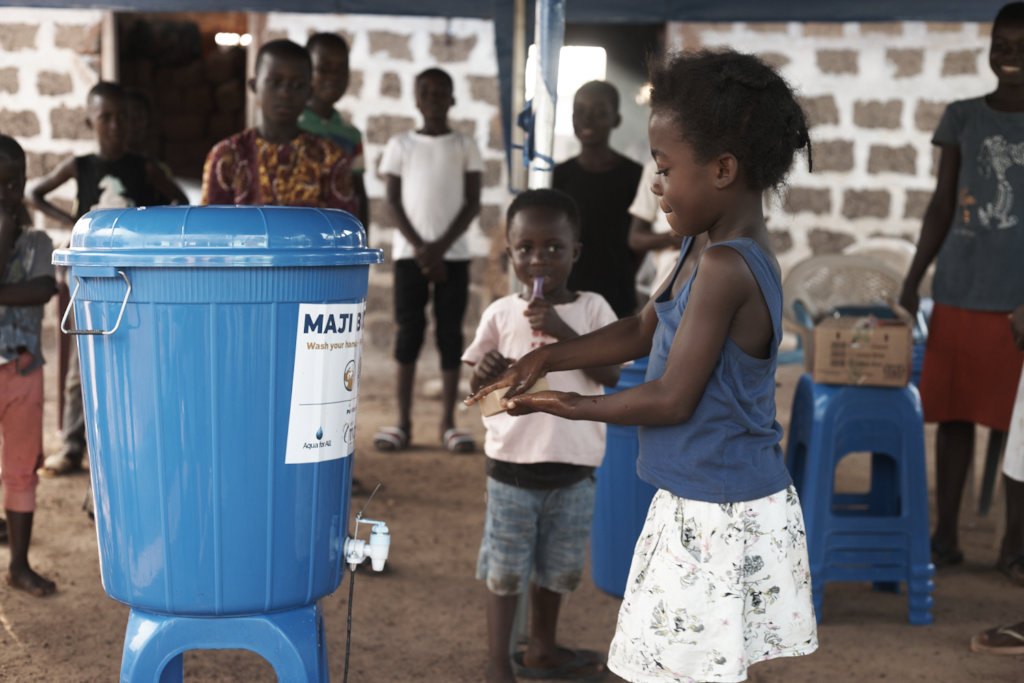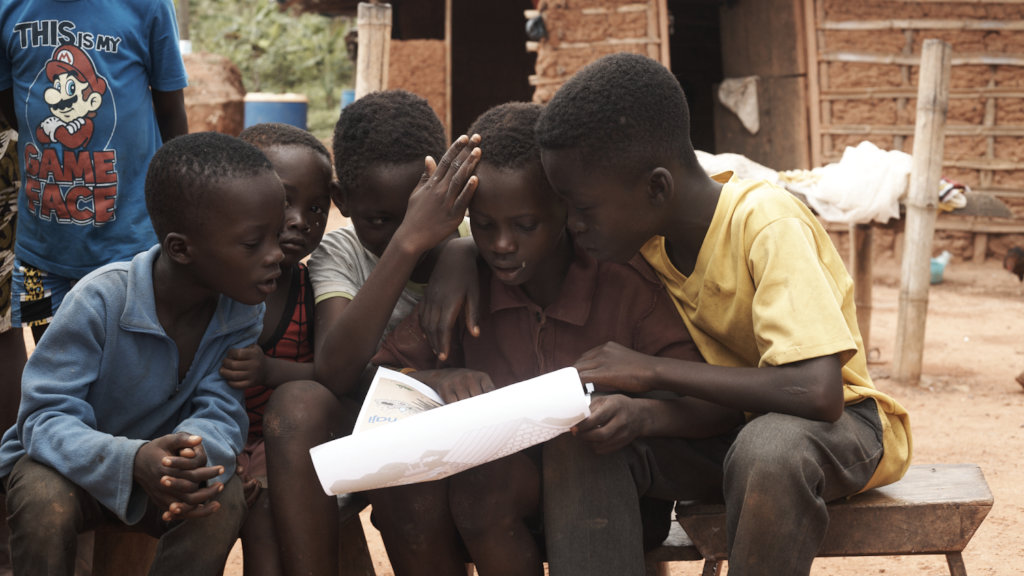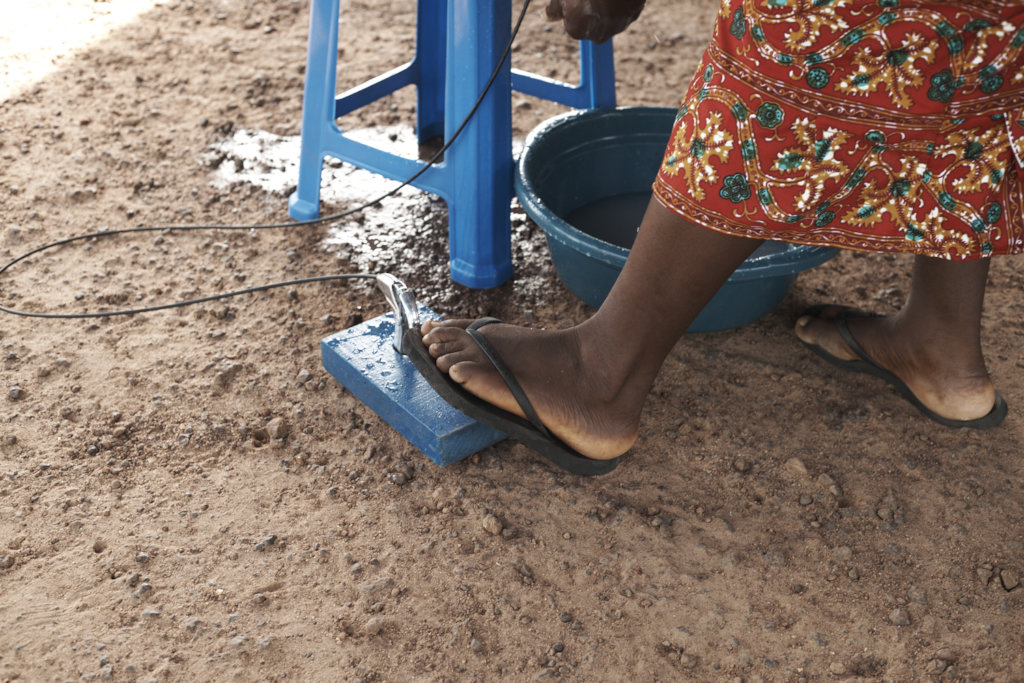 Links: