Project Report

| Oct 26, 2023
A New Year for the WASNS Educational System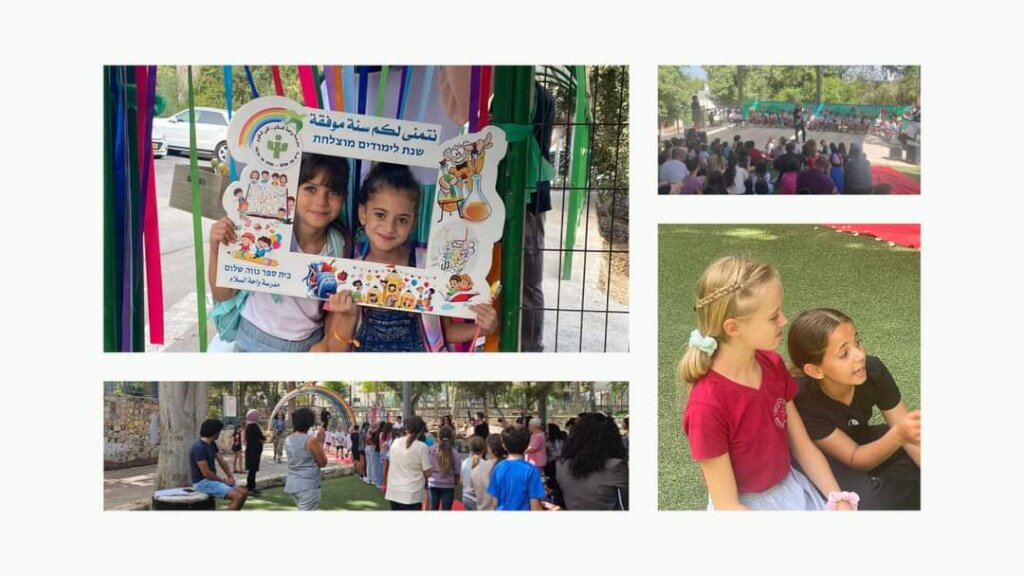 The new school year opened with a special ceremony for the new first-grade class. The 21 new children walked down a red carpet to the stage, where the sixth-grade class welcomed them to the primary school with readings and songs.
This year, says the principal, there will be a focus on training the teachers to apply differential education methods in the core subjects. This is a way of ensuring that each child can get the most out of their lessons and that the school, as a whole, can maintain its high level of academic achievement.
The first and second graders will have classes that take them into the forest around the village. There, they will learn about the trees, plants, and animals, as well as the ecosystems right next to their school. In addition, the forest will be a place for group activities that will get them involved in communicating and conflict resolution.
The Language Center, which opened its doors in April last year, is now fully operational, with each class having two lessons a week – one in Arabic, one in Hebrew. The focus is on spoken language, with the aim of ensuring each child will be able to easily converse with all the other children, in either language. To advance the project, the Arabic teachers worked all summer on a program to improve the spoken language skills of the children.
Thanks, in part, to the Language Center and in part to the updated lesson plan, the school has dramatically reduced the amount of time the children spend in separate, single-language lessons so that the classrooms are more cohesive and the Arab and Jewish children spend more time in one another's company.
The teachers will continue to meet with facilitators from the School for Peace. The aim is to really bring them all into the primary school/WASNS ideology so that they are teaching not just math and geography, but also teaching the kids the idea of peace. The highlight of the teachers' calendar is the retreat, in February, in which the teachers work together to brainstorm and plan. This year, the focus will be on the national holidays in May that tend to be emotional days and to divide, rather than join, the two peoples.
There are 190 children in the primary school this year. 108 are Arab, 82 Jewish. Boys and girls are split almost evenly: 96 and 94, respectively.