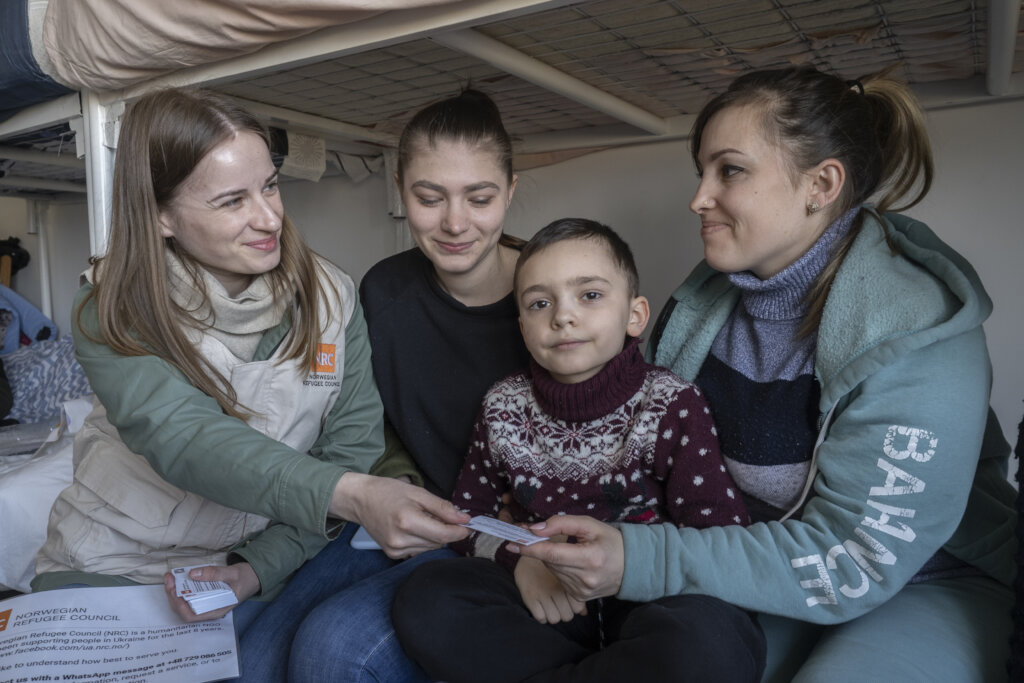 More than 13 million people have been displaced within Ukraine and neighbouring countries. Many have lost their homes forever, and thousands of families have been separated for an indefinite time. Displacement-affected people need essential supplies and services, shelter and food, psychosocial support and medical care.
The Norwegian Refugee Council (NRC) is present on the ground both inside Ukraine and in the neighbouring countries of Poland, Romania and the Republic of Moldova where we are working directly and with local partners to meet the growing needs. We provide cash assistance, food, water, sanitation, shelter, education, protection and legal support.
This is what we do inside Ukraine
NRC Ukraine is continuing to provide critical humanitarian assistance. To people trapped in hotspots in eastern Ukraine we are providing:
life-saving food
hygiene kits
emergency shelter kits
cash assistance
We are also scaling up our response in western Ukraine, with a focus on multi-sectoral support to displaced people through:
cash assistance
shelter
camp management
information and legal aid
Finally, we are implementing cross-border activities in southern Ukraine (Odesa Oblast) through our area office in the Republic of Moldova. We are supporting people on the move with:
information sharing
access to basic services and life-saving assistance
transit kits (food, hygiene and information)
emergency non-food items at transit centres
accommodation for the most vulnerable cases
This is what we do in neighbouring countries
We are working with national partners in Poland, Romania and the Republic of Moldova to support Ukrainian refugees with:
transit centres with safe spaces for children
food
cash assistance
shelter
access to better hygiene facilities
education
psychosocial support
information and legal aid
access to national social support systems
We've seen an outpouring of support for our work in Ukraine, from individuals, governments and businesses alike.
"Our corporate partners and the generosity of private citizens have been crucial to our efforts in Ukraine and neighbouring countries," says Alain Homsy, NRC's country director in Ukraine. "Their support is helping us assist those whose lives have been shattered by the conflict. It's been heartening to see such compassion."
Links: