Project Report

| Jul 3, 2018
Summer Programs Strengthen Love of Learning Music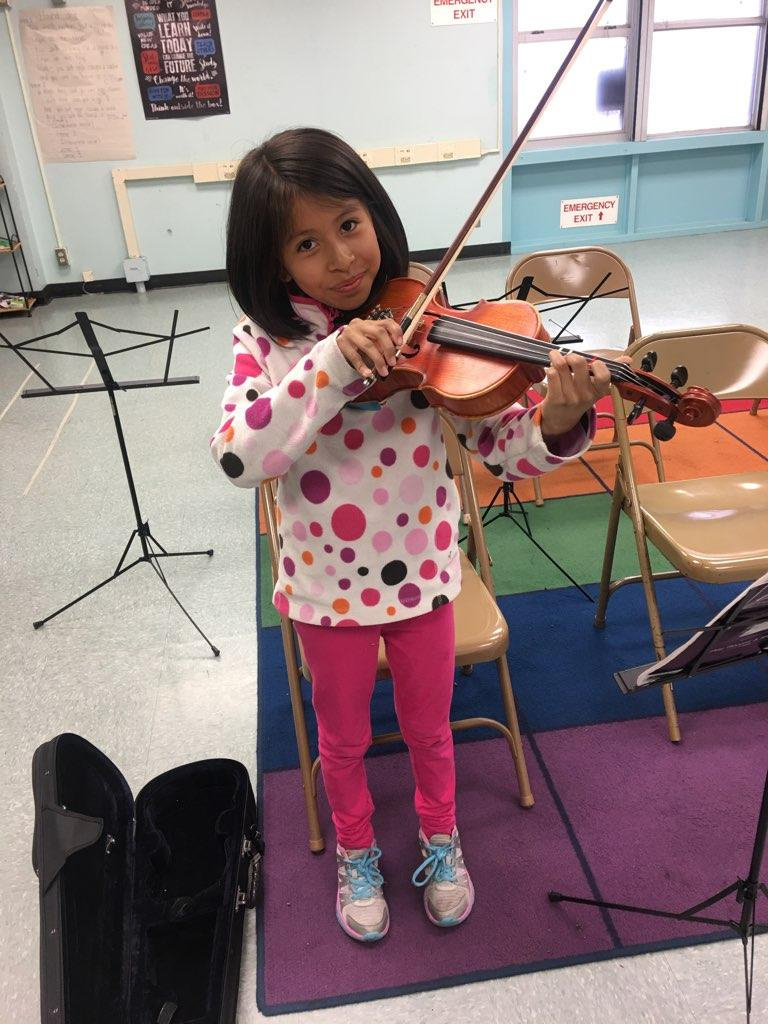 "Music makes me feel like I can show my expressions to other people and they know what I feel…" -Clara
Education Through Music-Los Angeles is thrilled to keep musical learning a part of a child's summer fun through the expansion of our Summer Music Programs at three locations across Los Angeles in Chinatown, Compton, and North Hollywood. The programs provide students with the chance to further explore a musical instrument and improve their skills as they continue their music education. In addition to receiving scholarships for ETM-LA's summer program, four ETM-LA students were also chosen to attend Choir Camp at the prestigious Colburn School!

ETM-LA student, Audrey, has been playing the cello for two years and enjoys the Summer Music Program. "This is my first time being in the summer program, and I really like it here. I love music and learning because it helps me express my feelings." Students are meeting new friends from across Los Angeles as they dive deeper into their learning of music theory, singing, composition, instrumental technique, ensemble playing, and songwriting.
Clara, a student at Norwood Elementary, shared with us her excitement about playing viola in Education Through Music-Los Angeles's Music Unites the World Festival this March. "Being involved in this festival makes me overjoyed because people can express themselves through music. I feel great about that."
Her father has observed the noticeable difference in Clara's personality and demeanor. He explains, "Both at school and at home, we have noticed that Clara is more focused and more responsible, and she also has a more positive attitude. She goes around the house humming and singing, and is very happy." He attributes Clara's positive changes to music and states, "It is a must for not only children, but for everyone to get into rhythm with music."
Clara is one of over 13,000 students across low-income Los Angeles County communities who receive quality music instruction as part of the school day.Join us as we expand to serve five additional disadvantaged schools and partner with more underserved LA County school districts this upcoming 2018-19 academic year. Your support will allow us to continue our mission to ensure that every child receives a well-rounded education that includes music.