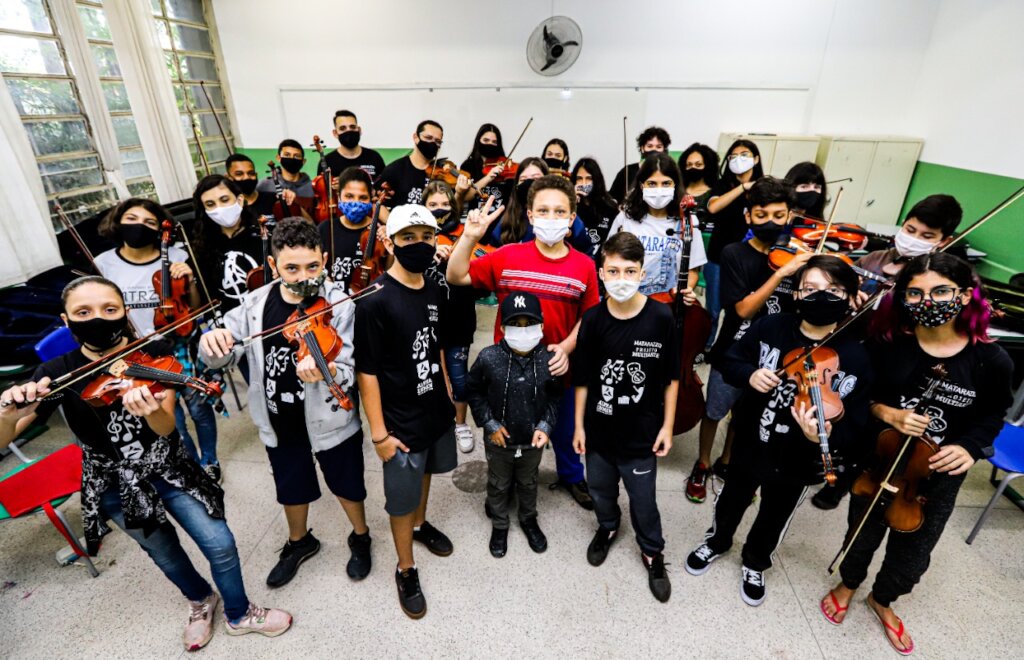 The project aims to foster culture and promote personal and social transformations from the aesthetic experience, experienced through a program of activities with different artistic languages–visual, sound, performative, and scenic arts–which involve techniques of drawing and photography, visual audio, and music, dance, and drama.
Through online or face-to-face activities, students will participate in classes, short courses, and workshops in different artistic languages with specific professionals trained to offer the artistic-educational experience in the themes such as orchestra, band, audio-visual, photography, theater, dance, and choir. This is a continuous project of educational character acting in the strengthening of values, self-esteem, development of affection, and social inclusion for students, educators, and the community.
The project started with our available resources and in conjunction with the "Benedito Matarazzo" School in the city of São José dos Campos. In this first phase, we have started with the registration process of those interested and with the previous evaluation of the basic knowledge of the participants so that we can assemble the working groups in each modality.
The classes and workshops will take place in the participating schools themselves, in facilities specially reserved for the project. In the reserved space, teachers will be free to plan and prepare the activities, applying the result of this work to the groups of students assembled beforehand.
As we gain access to more resources we will be able to start more specific work and prepare the classes for the test presentations that will be held in the school itself and that will serve as a rehearsal for the final presentation in the last stage of the project. The final presentation should be performed for the general public and the participants' families and friends.