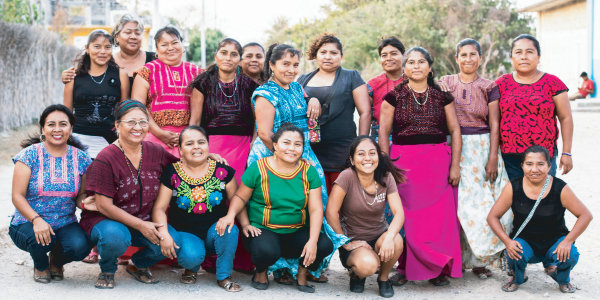 The impacts of the September 2017 earthquakes in Mexico did not simply come in the form of wreckage, destruction, and loss. The aftermath also galvanized female leaders across the country to be on the forefront of recovery. Sociedad Mexicana Pro Derechos de la Mujer (known as Fondo Semillas), one of GlobalGiving's nonprofit partners in the country, created the "Women Rebuilding Their Communities" program to provide grants and technical assistance to grassroots women's groups working on recovery efforts in their communities.
Thanks to your generous donation and commitment to long-term disaster recovery, GlobalGiving has been a substantial long-term contributor to the program. After more than three years of supporting 24 grassroots, women-led organizations, Fondo Semillas concluded its program just last month. You can read about the incredible success of the program here.
I'll leave you with a quote from Alejandra, one of the community leaders supported by Fondo Semillas. Alejandra is a director of Una Mano Para Oaxaca (also a GlobalGiving nonprofit partner), an organization working in Ixtaltepec, Oaxaca—a town that was severely impacted by one of the 2017 earthquakes.
"Our dream is to see Ixtaltepec as a regional example of cultural sovereignty and social justice through personal and community development. We want our town to be capable of using its culture, as well as its ancestral and traditional knowledge, to generate a solid platform that will allow it to restore the community's health. We plan to continue creating and sharing so we can repair the cracks in our community," Alejandra said.
Thank you for choosing to support community-led disaster recovery in Mexico. After more than three years of funding long-term earthquake recovery, GlobalGiving will soon distribute our final round of funding and close this Fund. In months ahead, you will receive a final report highlighting all we have accomplished together.
With gratitude,
Chase + the GlobalGiving Team