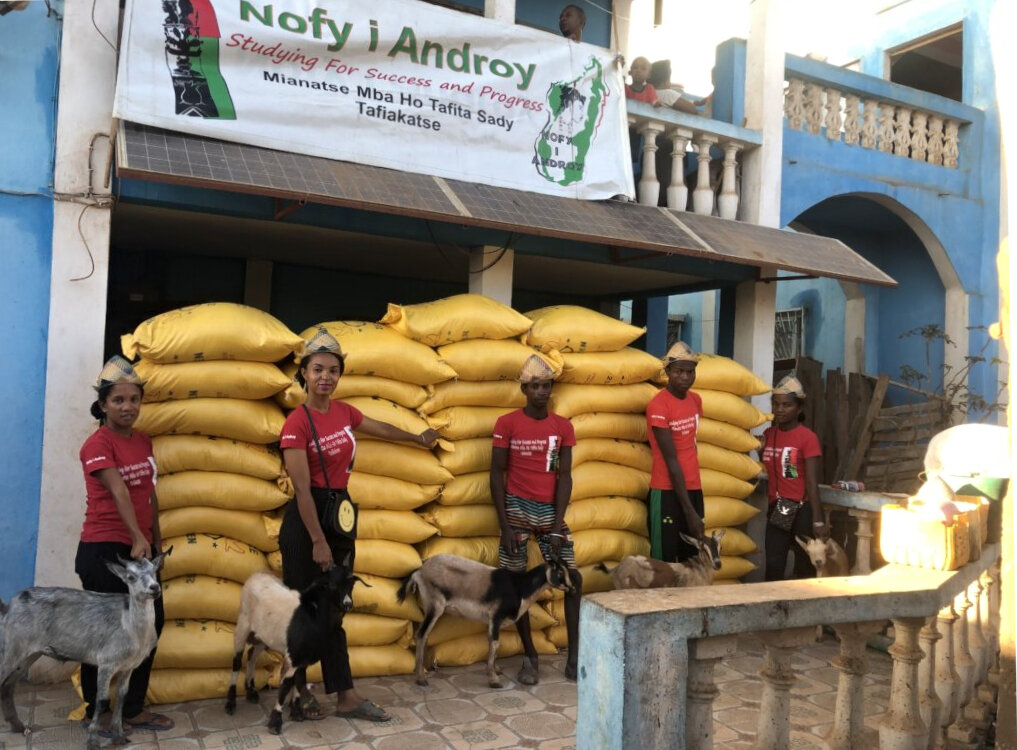 Thank you for your generous donation to the Madagascar Famine Relief Fund. Please accept our apologies for sending an update about another disaster our community is responding to in Thailand. We are very grateful for your support to the Malagasy people during this incredibly difficult time, and we are excited to update you on how your donation is making a difference there.
Your donation helped deliver emergency food packages to the communities hardest hit by the famine. Your support is also powering the expansion of sustainable livelihood programs, including bee harvesting projects that provide nutrition and income to Malagasy communities.
Since you contributed, donations from the Madagascar Famine Relief Fund have supported two grants to high-impact and community-led nonprofit organizations at the forefront of this crisis.
Here is a short description of some of the critical work you've supported:
SEED Madagascar is distributing thousands of kilograms of rice, beans, oil, and high-nutrition meals across the region. They're also strengthening their livelihood projects, which promote long-term recovery and resilience for communities facing damaging impacts from the climate crisis.
Nofy i Androy is expanding food and nutritional packages across the Androy region to families in the greatest need of immediate support. Donations are also supporting girls' education programming, which equips female leaders with the skills to solve issues such as the effects of a changing climate.
Here is what the community leaders and grant recipients want you to know about the famine conditions and the impact of your donation:
"Growing up in Androy, we know firsthand the two- to three-year cycle of famine. However, this current one is the longest up to this time. What gives us hope is that people around the world will pitch in when others might lose their own hope." - Melodie + Meta, Nofy i Androy
"Even before the current crisis, they [Malagasys] are among the poorest people on Earth, with the least access to basics like clean drinking water, education, sanitation, and healthcare. With the increased pressure of the current famine...an international helping hand, combined with that unique Malagasy resilience, can result in families and communities improving their situation in the long term." - Mark, SEED Madagascar
Your support of the GlobalGiving Madagascar Famine Relief Fund powers community-led responses. It means people like Mark, Meta, and Melodie get the critical resources they need to help their communities survive now, while also building their resiliency for the future.
Thank you!
Kyra + the GlobalGiving Team