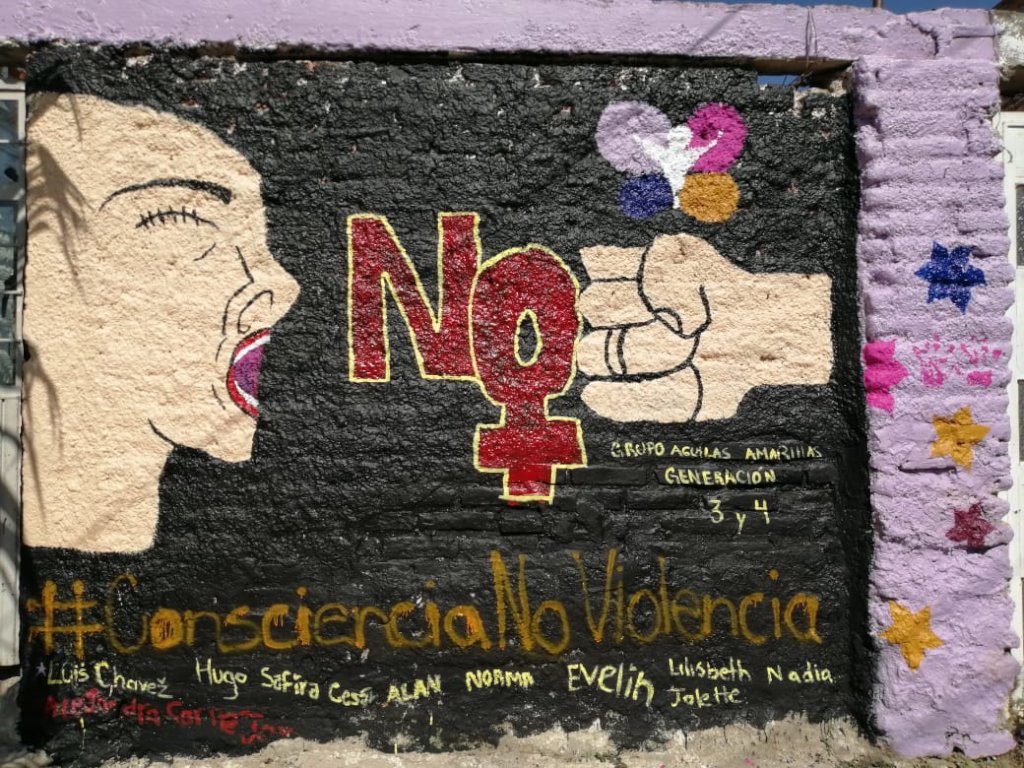 After 4 years in the Mayama Skills Development Model, 82 children conclude their process, increasing their abilities and maturation age; that is to say, that on average the children graduate between 9 and 13 years of chronological age, they managed to level their age at that age. This means that they improved their self-esteem and managed to control their impulses, in addition to introjecting a culture of peace and a broader vision to choose, freely and assertively, a life project in terms of health (addiction prevention), education (staying in school), reproductive life (sexuality according to its maturation stage) and access to decent work; under a Human Rights perspective.
After graduating from Mayama; It is expected that the practice of their skills will take them from the individual to the interpersonal and the community. To demonstrate their skills (reflect, communicate ideas, think), team projects were implemented to intervene in their communities: 1) Mural for raising awareness about domestic violence, 2) Fukuoka Bombs workshop for the sowing of vegetable gardens, 3) Workshop the plate of good food to raise awareness about obesity and personal health care; taught in schools, 4) Reforesting my community taught in some colonies whose logistics consisted of truck stops and houses, 5) Mexican Games Olympics, in the colony and here were Mexican game competitions such as roosters, among others and 6) construction of giant PET container made of inosidable steel. In this last phase the methodology of project learning (learning by doing), children put into practice their thinking skills through the reflection of a problem in their colonies: raise a problem, inspire, investigate, solve, and prototype creation to solve the problem (product, video, machine, documentary) so that children become change agents.
As for families, they increased their stronger parental skills to maintain a more conducive development scenario for the child that promotes the restoration of their rights, the rights of their children, and a community life with more support networks in the colonies that it promotes. break cycles of marginalization and violence.