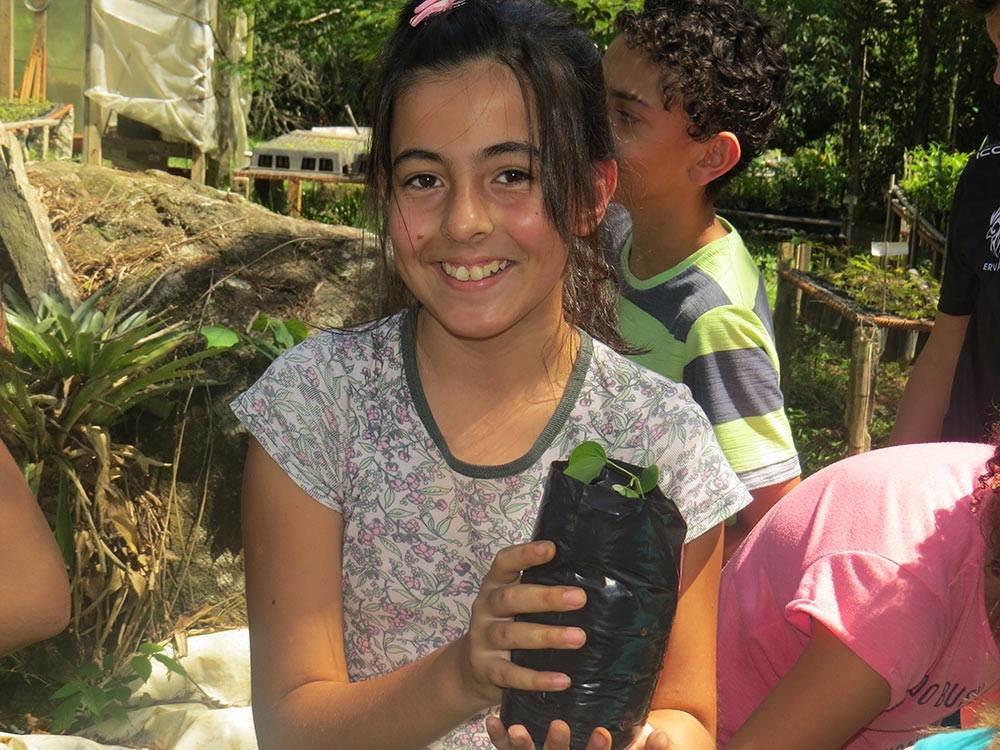 Here at Iracambi, we believe that people only care for the things that they love.
That's why we believe that awakening and engaging children's love for nature is the solution for a more conscious and sustainable world tomorrow.
In the Serra do Brigadeiro, years and years of deforestation for the production of wood and coal have left it one of the most developed regions for milk production.
The little forest left is on hilltops or hillside areas and is increasingly under threat by ever-closer Bauxite mining.
And speaking of Bauxite Mining, did you see what happened to the tailings dam of the bauxite mine in Brumadinho in Minas Gerais?
Mining poses an enormous risk to the environment and human life and the Serra do Brigadeiro is in the sights of mining companies...
But one of the biggest environmental impacts in our region today, together with global warming is the lack of water.
Lack of water is an ever-growing problem in the region, and its solution is in reforestation.
Our reforestation project works to combat this problem by implementing strategic plantations that allow the infiltration of water and replenishment of the water table.
Each year, we involve many small family families and hundreds of local school children in projects on the theme of water shortage and other environmental challenges they face.
To see the energy of the children planting seedlings in the nursery or the eagerness of people to reforest together motivates us to involve more and more young people and farming families in the reforestation and conservation of the Serra do Brigadeiro.
In 2018, approximately 6,000 trees were planted in 30 properties in 3 municipalities around the Serra do Brigadeiro and we worked with more than 600 children and youths in Iracambi, through tree planting and activities in schools.
With your help, this year we can do even more. So donate and feel great, knowing you are doing your part for a for a fairer, greener and more prosperous world.