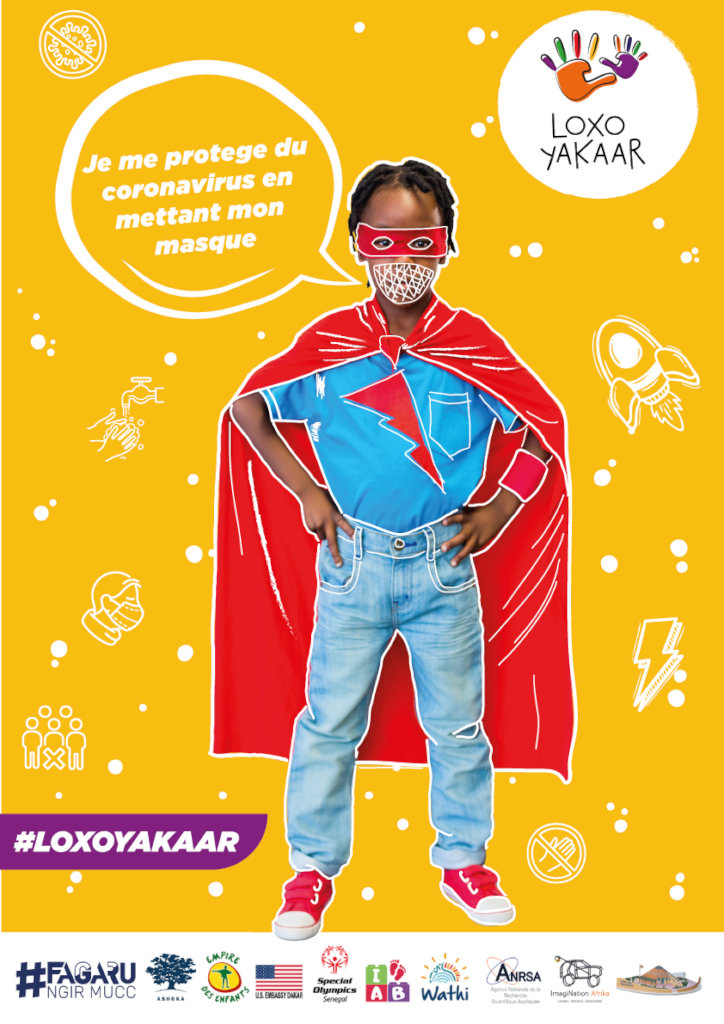 At the onset of the Coronavirus pandemic, forced to close our physical hub space Ker Imagination and unable to directly service children and their communities, Imagination Afrika turned to the possibilities of digital and media platforms to continue its mission of supporting and facilitating innovative learning.
ImagiNation Afrika started a series of weekly live discussions with parents to find out how they and their children were coping through this difficult period. It became clear quite quickly that parents were struggling with the best way to discuss the upheaval brought on by the pandemic and even more importantly how to help children deal with their emotions, fears and worries. We therefore envisaged the 'Loxo Yakaar' bus and social media campaign (October 12- November 12) to:
1. provide a useful set of tools that could respond to parent's needs for ideas and examples of how to support children;
2. provide children with tools that they can use to build their resilience and help them develop skills to get through this challenging period and beyond.
During this project, we dedicated the resources of our communication team: communications consultant, social media strategist and graphic designer and the expertise of our partnerships and evaluations specialist. The financial resources supported this team and external consultants such as musicians, artists, social media influencers and environmental activists to bring visibility to the campaign through the production of guides, videos, animations, and posters.
Activities
Our strategy in developing actions and products for this campaign was to leverage our network of organizations working to improve children's live in Senegal. This meant that we coordinated a 'Dream Team' of eleven organizations to give their input from the early planning stages and to provide their support throughout the month of the campaign. This resulted in an inclusive process and engaged partners who could all see their input and expertise reflected in the final products of the campaign. All these partners remained active throughout the promotion of the campaign, thanks to a dynamic WhatsApp group. The following activities were developed to help us achieve our objectives of providing parents and children with pertinent information on building resilience: a. Bus campaign with six buses carrying key messages on fostering resilience in children across Dakar b. Animated video series on going to back to school and managing conflicts in the home produced in both Wolof and French c. Printing and distribution of 1000 posters to over 40 schools in 4 regions of Senegal d. Online parenting guide on resilience with tips and advice for parents e. 4 videos by social media influencers and environmental influencers to bring examples of positive adult interaction to a wider public, particularly as we know this is a foundation of resilience f. Daily tips on resilience shared on social media platforms g. Photos of children with colored hands as an example of resilience through art and creativity
These activities allowed us to reach approximately 1,100,000 people in Dakar alone. Each of the 6 buses operated on an average journey of 1h30 several times per day through highly populated neighborhoods of Dakar with an average of 4000 people interacting with each bus. The buses circulated around Dakar and the suburbs for 30 days, so their potential reach alone was 700000 people.
The first of the animated series was viewed by almost 20000 people within the first week of distribution and shared by over 60 people on social media. Our other videos from artists, environmental activists and influencers that were all distributed on our social media platforms together received over 50000 views on Facebook alone.
The most effective activities in reaching parents with key messaging have been the animated video and the bus campaign. Parents engaged positively with the content from the video. The buses also had the potential to reach thousands of parents because of their constant presence in zones frequented by adults.
The most effective activity to reach children were the posters that were distributed in primary schools with the potential to reach 6750 children in 4 regions of the country.
Media coverage The campaign was covered by BBC Africa in their show called 'Let's speak COVID' looking at the resources available for children during this crisis. Locally Convergence Radio dedicated its morning interview to the campaign and iTV used the Rama and Aicha video the Tuesday before the reopening of schools to discuss the issue on the Mommy and Child morning show hosted by Sofia Ba.
What could we have done differently?
If we didn't have the constraint of the Coronavirus we would have certainly engaged more children in direct conversation about their ideas of resilience and ways in which they can show and practice the skills associated with resilience.
Key learnings
One of the other highlights of this campaign has been its inclusive nature. We worked closely with a key partner, Special Olympics Senegal, to ensure that children with special needs were included in many of the main campaign materials. We also leveraged their networks in the West African region to share some of the content that we produced for both parents and children digitally.
The partnerships that were formed to drive this campaign were particularly important as they helped to amplify the conversation around resilience at the national level. Our WhatsApp group for partners was a key tool in maintaining engagement and mobilizing social media resources in support of the campaign. The main partners of this campaign such as Abdou Toure, Special Olympics, Empire des Enfants, Ashoka, Wathi Think Tank and Social Change Factory all brought extraordinary energy, resources and commitment to sharing the key products of the campaign and supporting all our initiatives.
The greatest challenge of this project was reaching children specifically, especially with the limitations of the pandemic. School re-openings allowed us to address this but we are continuously working on new avenues to distribute the content destined for children.
Our evaluation of the campaign is still ongoing however we can observe a marked improvement in knowledge about children's needs and how to build resilience from the latest wave of dedicated parenting programming that were inspired by ImagiNation Afrika's work. Facilitators of these conversations are referencing and sharing our material as credible and useful information for parents seeking reliable content. There is a marked change in behaviour and attitudes on social media around children's needs and the role of parents to support, guide and reassure.
Next Steps
We have observed that highly visual and interactive content is the most efficient way to get the attention of both parents and children alike as evidenced by the Rama and Aicha animation. Our objective is to seek further financing to develop more of this type of content. We are already working on 26min shows with several segments, each focusing on pedagogical and socio-emotional competencies. We aim to convey messages that empower parents and provide children with easily understood tools and ideas that help them grow and thrive as leaders and changem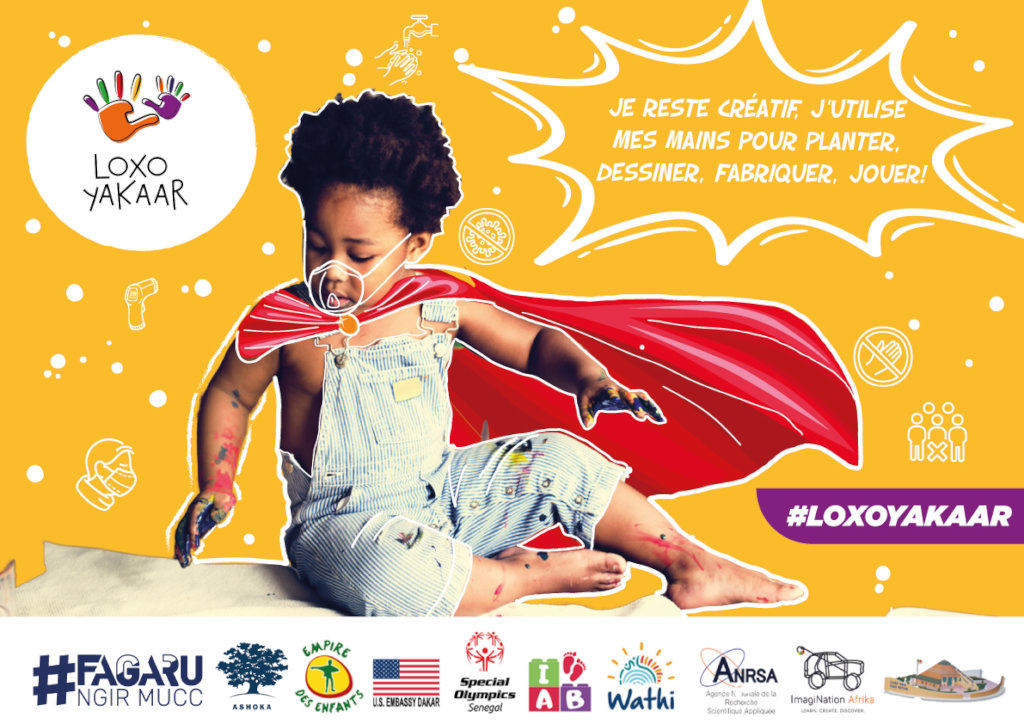 Links:
Attachments: