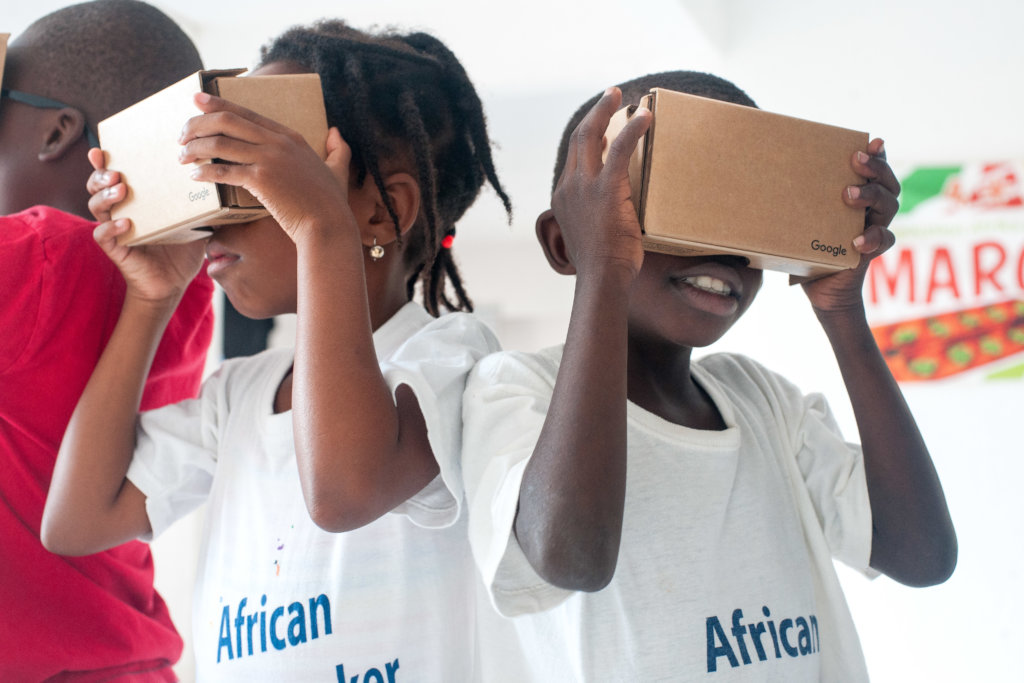 Today, Kër ImagiNation is at the beginning of a new chapter.
Indeed, the COVID-19 pandemic has proved to be an opportunity for us to re-center, adapt and look for ever more innovative ways to serve children and their parents. We have also measured the long-term financial, organisational, and healthcare implications of this crisis, notably the lack of visibility regarding a safe re-opening date and the increasing costs while the center remains closed. We have concluded that our main responsibility is to continue to be of service to children and their parents while protecting the livelihoods of our employees during this difficult period. We have therefore made the courageous decision to close the physical Kër ImagiNation space based in Yoff Tonghor.
We will nonetheless continue to chart new paths and respond to the needs of children and their parents, in Senegal and indeed across Africa, but for this, we need your help! We have the firm intention to open a new space by the end of 2020, or as soon as the health situation allows it. Support this reopening through a donation on our GlobalGiving page.
Our first objective, since the beginning of this crisis, has been to meet the needs of children, their parents, and their caregivers. We have developed programs on our Facebook page such as Les petits artistes, L'heure du conte, and Les maisons de l'imaginaire, as well as sharing key parenting tips and educational resources from our networks across Africa. The ultimate goal has been to show the value of a play-based approach to learning and help children, teachers and parents complement the new online learning methods that have been developed.
We also listened to and provided resources to parents by organizing, every Tuesday, live discussions on Facebook, dedicated to parenting during the COVID-19 pandemic "Discussions sur la Parentalité".
Yes, we believe more than ever that the children of Senegal deserve a space dedicated to them, to develop their creativity, to exhibit their creations, to imagine, to develop their critical thinking skills, and to discover and reshape their world! Simply a place that shows them that they are valued and respected. Please support the reopening of the Kër ImagiNation centre.
We take this opportunity to renew our gratitude and offer an immense thank you to all our donors, volunteers, employees, and the owner of the wonderful building in Yoff, who have all contributed to us spending 5 wonderful years here.
Finally, a huge thank you to the parents and children who continue to trust us. We will always be here for you!