From Amigos de San Cristóbal we want to thank all of you who have contributed to our campaign and let you know that despite the health crisis, the difficulties and the challenges we are currently facing, at our community foundation and at our grantee organizations that you have supported, we continue working to improve the educational and health conditions of children and women in vulnerable situations in the Highlands of Chiapas. Thanks to all your support, we can share with you some very good news :D
Literacy and closing achievement gaps in basic education
Over the past few months in the grantee organization Tierra Roja Cuxtitali Centro Comunitario A.C. and prior to the declaration of the pandemic, literacy, basic mathematics and comprehensive knowledge classes were held for 8 out-of-school children and adolescents. Support was also given in homework and activities, such as closing educational achievement gaps with 32 children and adolescents enrolled in different academic areas and levels, in this accompaniment, alternative topics were taught with diverse methodologies to understand the world and develop autonomous opinions and critical thinking. After the declaration of the pandemic and the inability to safely have in-person activities, tele- and virtual accompaniment was carried out for each one of the participants. Other activities have also been developed, such as making weekly videos with game tutorials that have been shared on WhatsApp, and teaching materials that have been distributed to children.
Healthy nutrition through school cafeterias and gardens
Over this period, following up with the primary school 31 de Marzo was also affected by the health crisis, however, the grantee organization Capacitación Asesoría Medio Ambiente y Defensa del Derecho a la Salud, A.C. along with the Mujeres y Maíz Collective, have adapted to the new situation and have been able to continue working. Communication has been maintained to follow up on the work proposed for this school year. During this time, meetings and workshops have been held with 10 school to strengthen the process of integrating gardens into the school curriculum. Prior to schools stopping activities, 68 children took care of a nursery and vegetable garden. Third graders saved seeds and harvested beans, with which they prepared a bean soup, the objective of which was to learn how to prepare vegetable soup to include on the breakfast menu. Fifth graders carried out transplanting and reproducing succulents. Given the new school dynamic, care and planting have been fulfilled with the support of volunteers and the caregiver of the primary school, planting yellow, black and white corn, green beans and squash. School gardens have been a very enriching experience for students as well as for teachers. It is an activity that contributes to the integral development of students as well as to raising awareness about good nutrition, care for the environment, among other lessons.
Psycho-emotional support and care for children/women
Psycho-emotional support and care for women and children in vulnerable situations is vital for their stability. It is a centerpiece for some organizations and in these uncertain times it becomes even more important. In Tierra Roja Cuxtitali, talks and activities were held in which 40 children and adolescents participated, where they shared their emotions, states of mind and life experiences in different contexts. The physical space of La Casita de Las Emociones was brought to life for these activities, and after having to stop on-site activities, the Friendly Line was created, a call center to provide emotional support and a listening space from the psychologist who collaborates with the Center.
Apart from that, at Hogar Comunitario Yach'il Antzetic, A.C., in Las Orugas, the childcare space open and available to children while their mothers take part in trainings, workshops and consultations, they worked with 26 children through play, the expression of emotions and healthy interactions, in addition to meeting their basic needs by giving them a snack and / or food. Due to having to suspend face-to-face activities in quarantine, extra support has arisen in order to care for women and children by way delivery of food baskets, and through this work they have also been able to do exercises with 9 children to identify how they are doing in these moments of quarantine. Workshops with 17 women have also been a space for emotional unloading, for understanding the different manifestations of violence, and for learning how to avoid them. Three women continue to come daily to their waist loom workshops, with whom they establish reflections and share information about healthy self-esteem, sexuality and collective work.
Shelter for pregnant indigenous migrant women
At Yach'il Antzetic Community Home, A.C., they followed up with the pregnancies of 22 women in vulnerable situations, and in order to continue with this work after the health crisis hit, the women have been being monitored by telephone to determine their overall health and well-being. Two women were welcomed to the center in April who were experiencing situations of violence, and both gave birth without complications and are doing well.
Thank you!
We want to thank you for all your support and for all of the other ways in which you have contributed, also to those of you who have been part of the work so that all these children and women can have a better quality of life. We ask you to please continue to contribute so that we can keep sharing stories like the one below:
Through the educational work we hear many stories full of satisfaction and inspiration. This is the story of a family and three women: Juana, Lupita and Pilar. The first is a young mother of Tsotsil origin, who has migrated to San Cristóbal de las Casas to leave a situation of domestic violence and build a new life for herself and her daughters, Lupita, the eldest and Pilar, the youngest. Juana learned the bakery trade and managed to support her daughters, to send them to school, and since 2016 their paths have crossed with Tierra Roja Cuxtitali. Juana participates in both the Computer and Women's Rights course, shares her experience in videos and baking workshops for the families, and her daughters are growing up with the other girls and boys at the Community Center. Lupita is now 12 years old, she is a beautiful and intelligent young woman and she continues to participate in activities and receive training in what are the most urgent issues for her age: sexual education, dating, and women's rights among others. Pilar, who is 8 years old, says that in these times of quarantine she has no doubts about the homework that was given to her at school, but she ventures to make video calls and firmly expresses her opinion firmly and smile. The mother, Juana, is very present in their lives. She accepted a job proposal to sew facemasks, an activity promoted by a new ally of Tierra Roja Cuxtitali. The wages are not very high, but she has a sewing machine and is a seamstress and, above all, she is always open to take advantage of new opportunities. The story of these women, their faces, their words and their dignity accompanies us and drives us to trust ourselves and what we proceed to do in this world.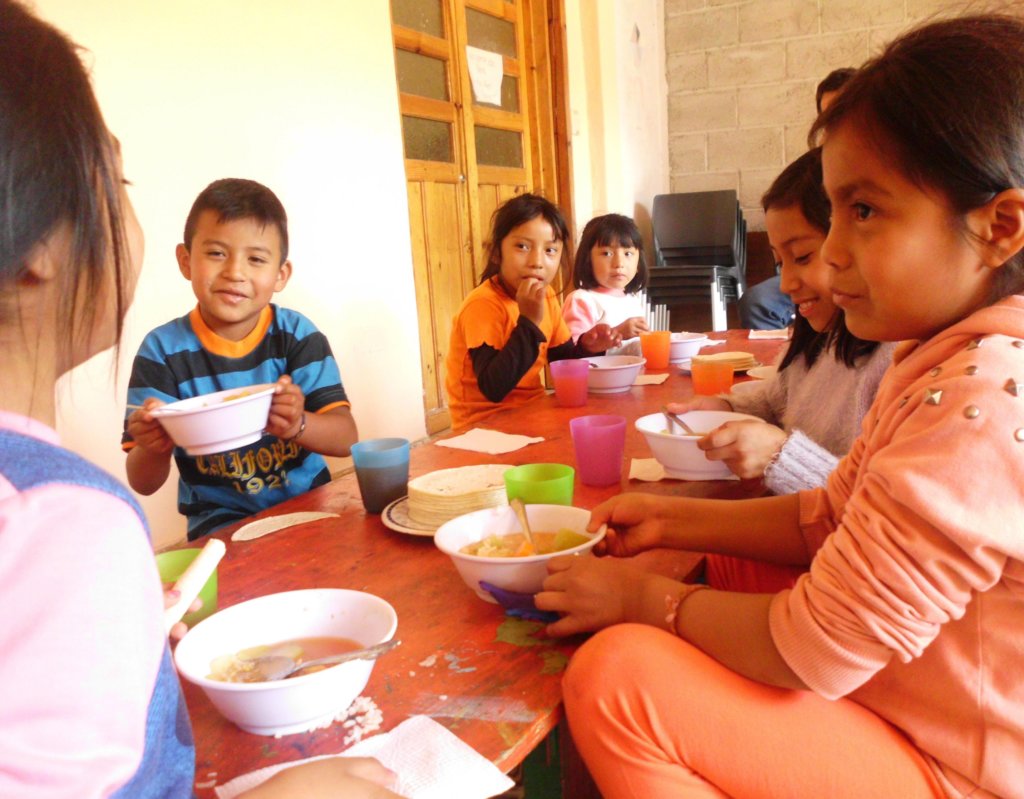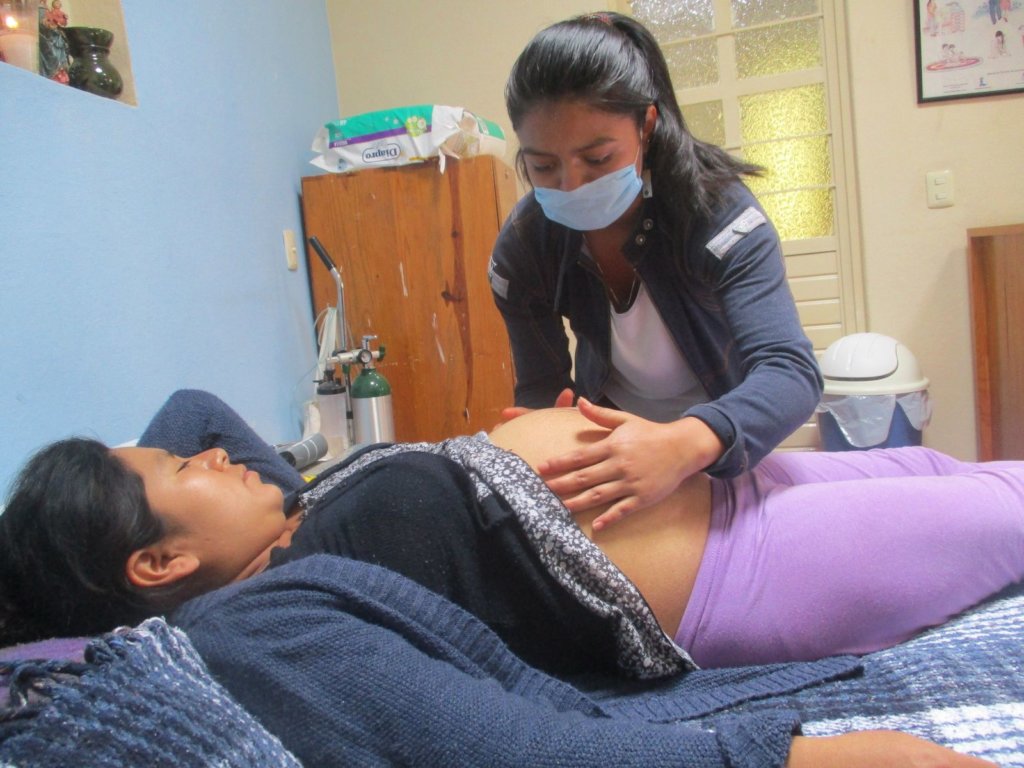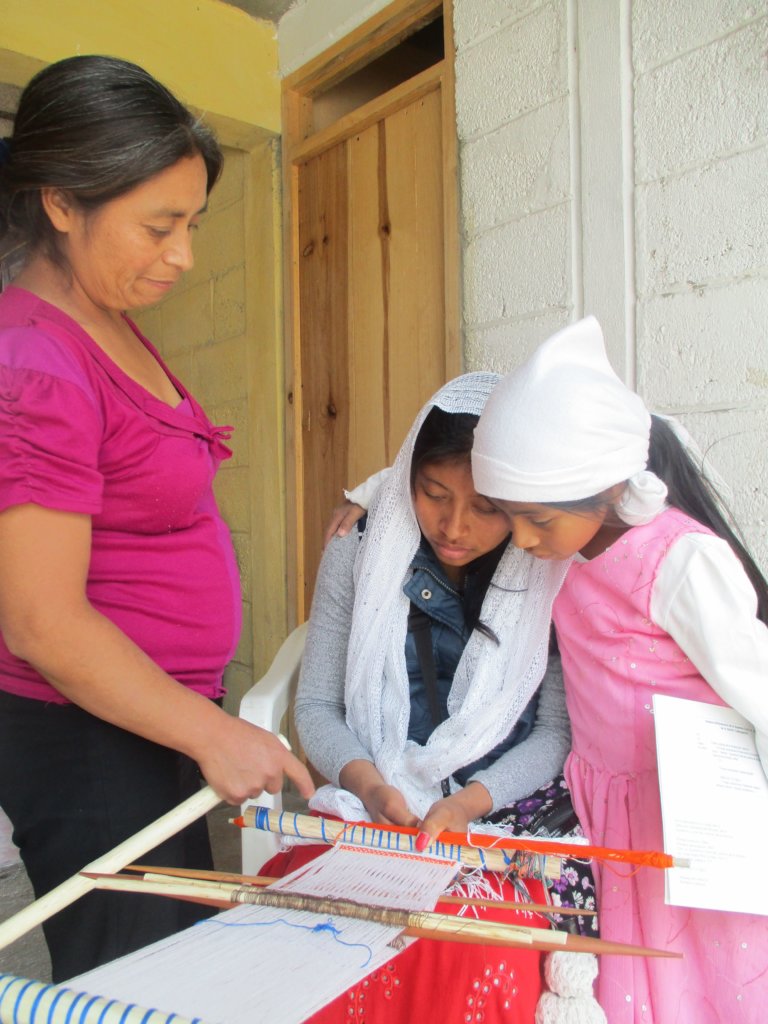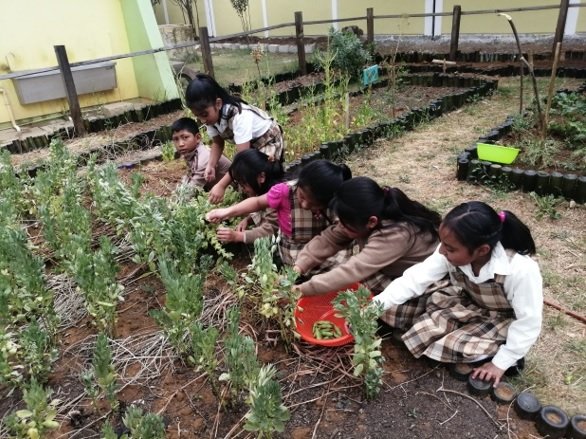 Links: