Project Report

| Dec 18, 2017
Improved WASH status in 8 schools and 1 ECD of Namdu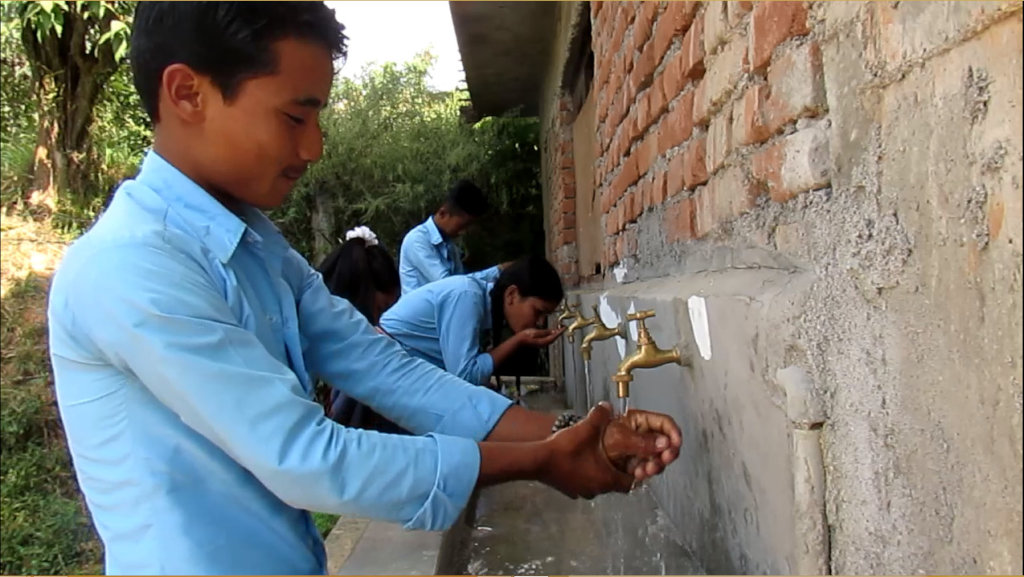 In Dolakha, a place severely affected by earthquake of 2015, the reconstruction and renovation activities are still going on. Residents of Dolakha are struggling on a daily basis to rebuild their homes and continue their livehood simultaneoulsy. In such scenario, prioritizing reconstruction of school based facilities and WASH (water, sanitation and hygiene) status is a difficult issue.
To bring positive change in WASH status and health of school children in Namdu, Dolakha, ECCA had been delivering different interventions. From carpeting program to providing sanitation kits to school students, schools were also supported to build safe drinking water and sanitation facilities (repair and construction of toilet, construction of handwashing station, construction of drinking water station, etc.)
Around 1016 students of eight schools and one Child Development Centre (ECD) have been benefitted by the support.
"With the construction of water storage tank and drinking water station, which is child friendly as well, our students of all ages have access to drinking water now at school", says Principal of Baiteshwor Secondary School.
Students traveling from far are also now motivated to regularly attend school and stay at the school full time. Provision of drinking water and proper toilet in the school has helped to provide quality education and healthy environment for children of Namdu village.
We are really thankful for your support in helping us improve health and school environment in Namdu village. We expect to help more schools to improve their school environment.