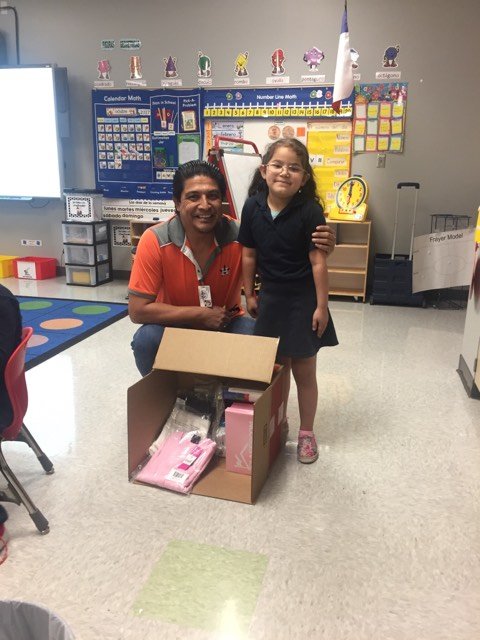 "WATER IS ONE OF THE BASIC NEEDS OF SURVIVAL OF MANKIND AND WATER CAN DESTROY IT, TOO. THAT IS THE POWER OF "NATURE". BUT THERE IS AN EVEN MORE POWERFUL DIMENSION OF NATURE WHICH IS A BLESSING TO HUMANS; COURAGE, INTELLIGENCE, COMPASSION AND THE POWER TO STAND AGAIN."
Hurricane Harvey made landfall on Friday evening, August 25th, as the first Category 4 hurricane to hit the United States since Hurricane Charley in 2004. Ahead of its landfall, many communities were ordered to evacuate, as fears arose that the hurricane could leave some coastal areas uninhabitable. The storm, which intensified over the Gulf of Mexico before hitting Texas and its surrounding states, brought with it heavy rainfall, damaging winds, and a powerful storm surge. It has significantly impacted communities along the Texas coastline, including Houston, as well as other areas along the Gulf with wind and flood damage.
Harvey made landfall three separate times in six days. At its peak on September 1, 2017, one-third of Houston was underwater. Two feet of rain fell in the first 24 hours. Flooding forced 39,000 people out of their homes and into shelters. It damaged 203,000 homes, of which 12,700 were destroyed. There were 738,000 people who registered for assistance with the Federal Emergency Management Agency.
Federal forces rescued 10,000 people who were trapped in their homes or on flooded highways. A flotilla of private boats rescued an unknown number of additional victims. The Houston Police Department's Dive Team rescued 3,000 people in four days. Houston police officer Austin Huckabee said he and four other officers saved 40 people in the first 24 hours. There were 37,000 people in shelters in Texas and 2,000 in Louisiana. Almost 7,000 people were in the George R. Brown Convention Center, where 1,700 received medical treatment. FEMA moved 14,900 in temporary housing. As of the first day of September, 8,000 families had moved into 9,000 hotel rooms.
As of September 14, at least 3,900 homes were without power. There were 77 boil-water notices in effect, 19 water systems were down and 31 wastewater systems remained offline. Houston's school district said 75 of its 275 schools were closed due to flood damage. In the Gulf area, 1 million vehicles were ruined beyond repair, according to auto data firm Black Book. That includes 300,000 to 500,000 vehicles owned by individuals.
Harvey flooded 800 wastewater treatment facilities and 13 Superfund sites. That spread sewage and toxic chemicals into the flooded areas.
Although its been more than 2 months since Hurricane Harvey did its damages and now things are getting better but the victims are still struggling.
People who have endured disasters before have a saying:
"It's not about surviving the hurricane. It's about surviving after the hurricane".
The above statement is true because the people who got affected from the Hurricane Harvey are still struggling. Although they won't be able to forget about the things that had to go through but other than that the struggle is still there. People who lost their houses completely are still struggling in rebuilding that. There are many people whose houses were not completely destroyed but they almost lost everything and now they are struggling for the basic supplies to live their lives.
At this time of need, we wanted to be there with the people for them. We have a team (of volunteers) on the ground in Houston and know several people who lost their homes and cars and were devastated and stayed in refugee homes and we began this project to provide them basic supplies like blankets, waterproof clothing and mostly food, soap etc., but because there was a slight delay in our receiving the money, so "Immediate Relief for Hurricane Harvey" transitioned to "Relief for Hurricane Harvey." Because of this situation, the on ground need had changed and so the relief given was for much needed school supplies and other basic household cooking items.
With the money raised, we purchased basic school supplies like uniforms, sweaters, socks and notebooks for some school kids from Cardiff Junior High in Katy, Houston and couldn't explain in words the feelings of those kids that how excited they were after getting the uniforms in particular.
We've been overwhelmed by the tears, letters and happiness felt by the recipients, victims of Hurricane Harvey, and these things make us realize that how blessed we are and how our lives could also change completely in a day and how we should be grateful for all the things that we have in life and there is no better way than to help those who are in need.
More kids still need uniforms, crayolas, and notebooks, however, one big need right now is food and in particular for Thanksgiving. We want to help them for which we seek help from our wonderful donors like you all.
Please spread the word so Together, we transform lives.