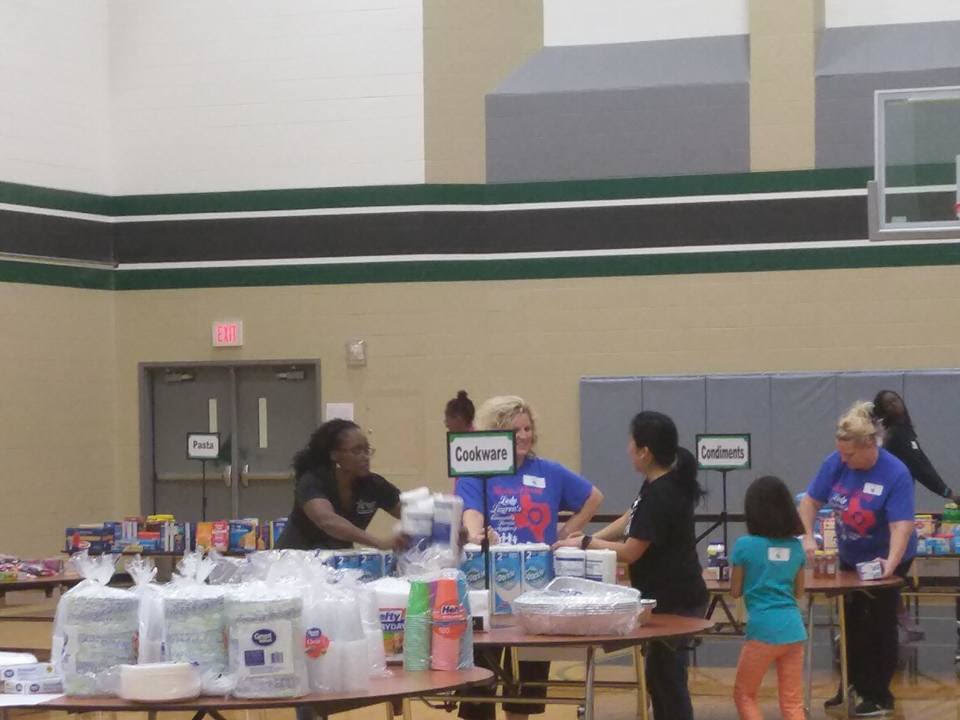 Cardiff Junior High School Thanksgiving market has ended and it was a great success.
Over 200 of our families were hit hard by Harvey. As a campus, we knew we had to continue to support them as they get back on their feet.
To this end, the Pop Up Thanksgiving Market was pitched and supported by many community partners.
It was also supported by some on the other side of the world.
On Friday night, we had 52 volunteers from around the metropolis come and volunteer to unpack all of the donations and stage them in preparation for the market.
Today, we served 100 families. While the families waited, Lady Lauren's Community Service Academy serve them cold water and a variety of snacks with the tunes of holiday music playing in the background. As they entered the gym, they were given a shopping list to make notes of things they may need.
The afternoon was dedicated to inviting our families to shop free of charge for Thanksgiving.
They accepted our invitation.
They were greeted by volunteers that carried their box while they shop and the volunteer also took their products to their car.
A local church also donated 100 turkeys, so every family that attended walked out with a turkey for Thanksgiving.
the donation from globalgiving allowed our school add more products to our market. Every item that was purchased and sent was taken by the members of our community that came to the market today.
Because of your gracious spirit, our families will be able to contribute to the meal for Thanksgiving. I thank you for supporting my vision to serve the community that I love. I feel blessed knowing that there are people out there that care about the plight of others and are willing to support efforts to help them.
The market served its purpose. It communicated loudly that we have not forgotten our families that were affected by Harvey.
It communicated that when we pull together, work together to serve others great things happen.
lots of work went into pulling off this event, but it would not have happened without the help of our wonderful donors. It has truly been a labor of love.
Families left our school today with the necessary items that they need and we want to thank our donors for that.
Blessings to you all.