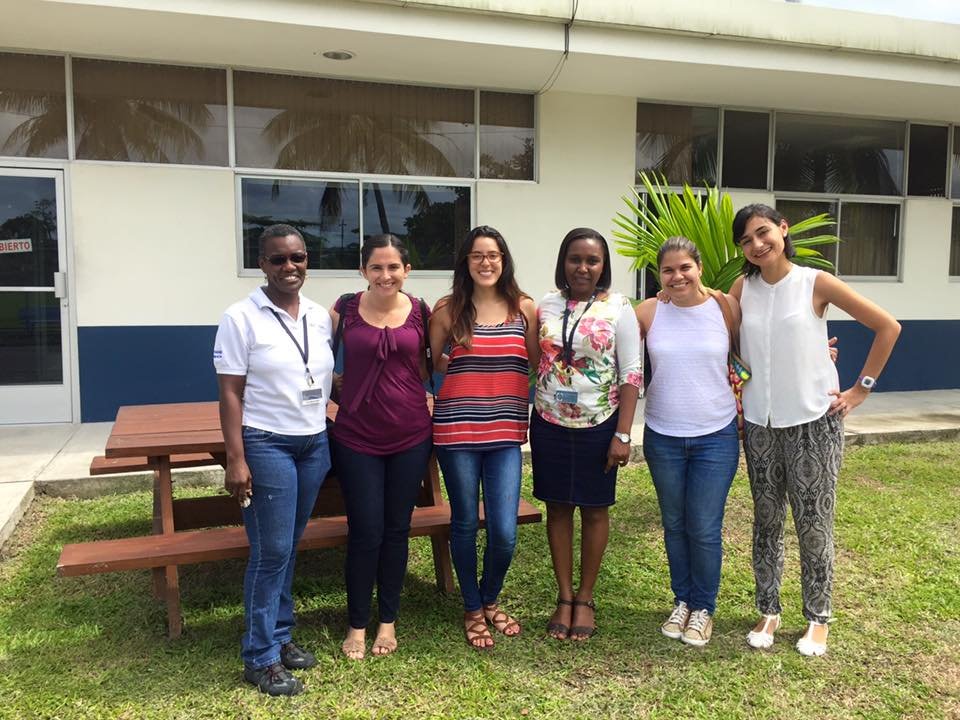 [Español abajo]
We are preparing for the next edition of MenTe en Acción! This time we are going to the beautiful province of Limon, where, besides of the amazing beaches, rich culture and delicious food only a 7% of the population graduates from the university. Although from this percentage 63% are women, they choose to study careers that are not in the area of science and technology. Therefore, this province was chosen to promote the integration of women in these areas.
Last January 26, we did a short but very enriching visit to Limon. We visited the places where this edition will take place. One of them is the Technological Institute of Costa Rica (ITCR), which was established in 2014. Despite its recent opening, this campus has suitable facilities for the development of students, such as laboratories for natural science and IT. There the director of the campus, showed us the facilities and gave us some important statistical information related to the current students.
We also visited the American Corner, established more than 9 years ago, which is located in the Public Library Thomas Lynch. These facilities are extensive and complete, which give us a good place to do activities. There, we were attended by Mrs. Heremelinda, and she commented us about the current activities of the Center, such as English classes, storytelling and appreciation of reading, among others.
Finally, we had the opportunity to reconnect with former participants of MenTe en Acción, who were very excited to find out that the next edition will take place in Limon, and they were quick to offer collaboration in the next editions. We find the girls very well. It was encouraging to see that the program inspired them and bring them the desire of improve every day.
In other trips we have also met inspiring and capable girls in different schools in the area, such as the CTP of Guácimo and Limón, and the Liceo of Pacuare and Liceo Acádemico of Cariari.
We are very excited about this edition and we will still work very hard so the program will be a complete success.
_____________________________________________________________________________________
Ya nos estamos preparando para la próxima edición del programa de MenTe en Acción, esta vez nos vamos a transportar a la bella provincia de Limón donde, aparte de las maravillosas playas, rica cultura y deliciosa comida sólo un 7% de la población termina la universidad. Aunque de este porcentaje el 63% son mujeres, las carreras que deciden estudiar no son en el área de la ciencia y tecnología. Por este motivo se escogió tal provincia para fomentar la integración de las mujeres en estas áreas.
El pasado 26 de enero se realizó una pequeña, pero muy provechosa, gira a Limón donde se visitaron lugares donde vamos a realizar esta edición. Uno de ellos es el Instituto Tecnológico de Costa Rica (ITCR), el cual se inauguró en el 2014. A pesar de su reciente apertura, esta sede cuenta con las instalaciones apropiadas para entrenar a jóvenes por sus completos laboratorios de cómputo y ciencias básicas. Ahí, la directora de la sede, nos mostró las instalaciones y nos brindó ciertos datos estadísticos importantes de la asistencia de estudiantes a la universidad.
También visitamos el American Corner fundada hace más de 9 años, la cual se encuentra en la Biblioteca Pública Thomas Lynch. Estas instalaciones son amplias y completas, lo que nos va a brindar de un buen espacio para hacer actividades. Ahí nos atendió doña Roxana y nos comentó sobre las actividades que actualmente se hacen en el centro, cómo clases de inglés, cuentacuentos y apreciación a la lectura, entre otros.
Por último, tuvimos las oportunidades de reencontrarnos con participantes anteriores de la red MenTe, las cuales se mostraron muy emocionadas de saber que se va hacer una edición en Limón, y no dudaron en ofrecer ayuda. A las chicas las encontramos súper bien, fue motivante ver que el programa les despertó tanto sueños y ganas de superarse cada día.
Aparte de esta gira, también hemos conocido chicas inspiradoras y capaces en diferentes colegios en la zona, tales como el CTP de Limón y Guácimo, y los Liceo de Pacuare y el Académico de Cariari.
Estamos muy emocionadas de esta edición y vamos a seguir trabajando muy duro para que sea un éxito.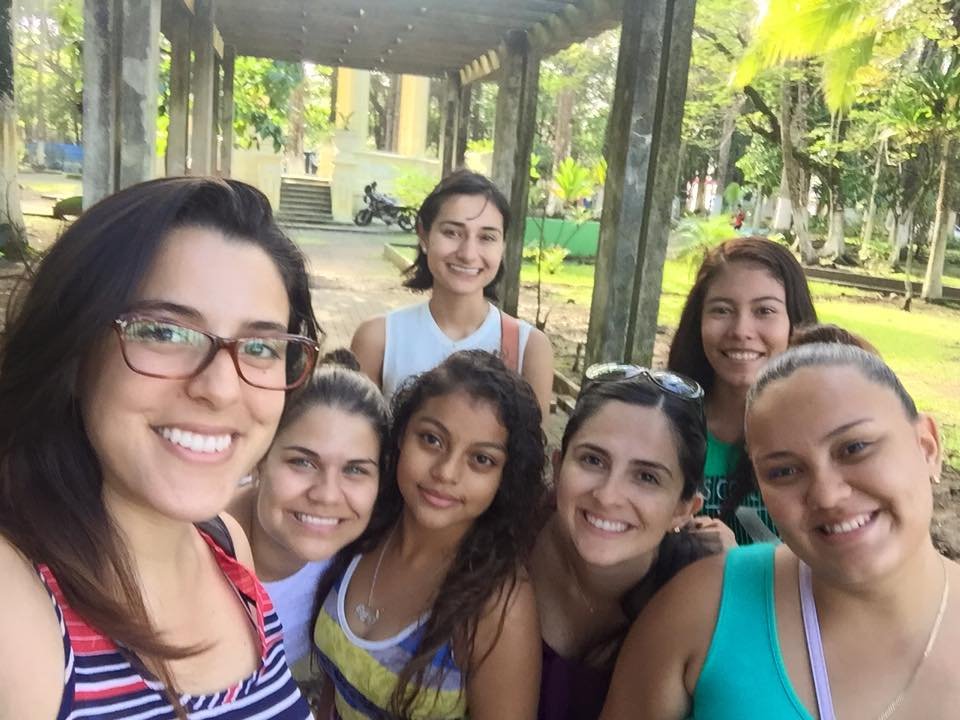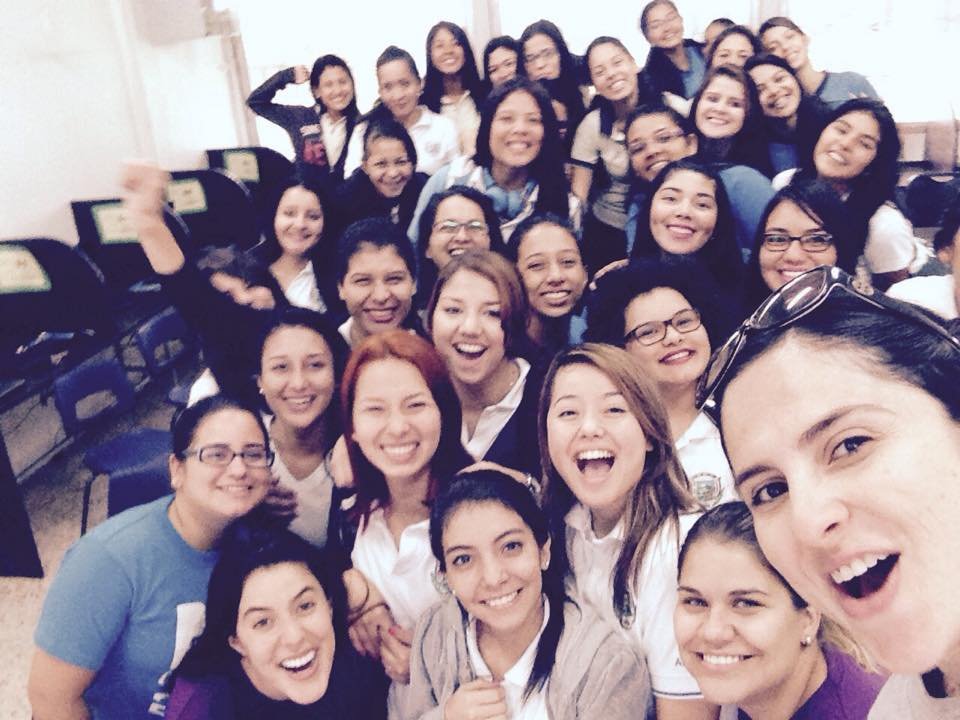 Links: