Project Report

| Sep 26, 2023
Hurricane Maria: Six Years On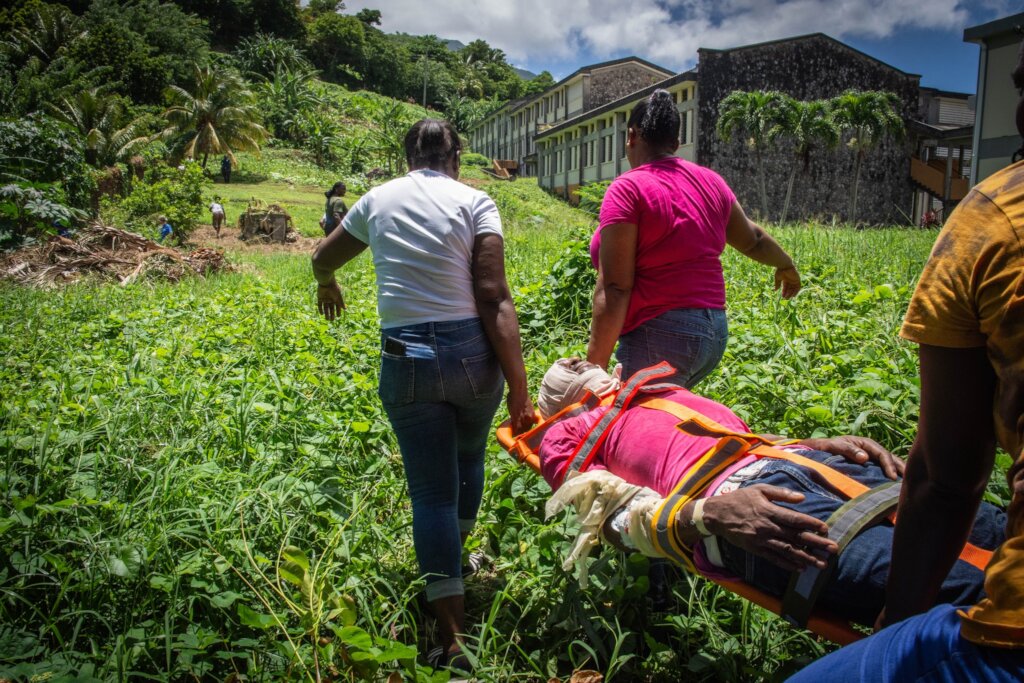 When Hurricane Maria made landfall in Dominica six years ago, no one on the small Caribbean island was left unaffected. The Category 5 storm destroyed homes, severed electricity and telephone lines, and flooded roads isolated entire communities.
Over the past six years, we have collaborated closely with the Dominican government and local partners to support their goal of becoming the world's first climate-resilient economy. Dominica is a small island nation at risk from a huge number of natural hazards, including hurricanes, landslides, earthquakes, and volcanic eruptions. The mounting climate crisis has led to an increase in the frequency and intensity of such disasters in the region. Rather than resigning themselves to a relentless cycle of devastation, the people of Dominica have chosen to adapt, and we have remained steadfast in our support of their efforts.
Today, we have worked with every school on the island to ensure they are as prepared as possible for all kinds of future disasters. Every school is now equipped with an emergency response plan and the necessary resources to implement it effectively, including the additional needs of children with physical and learning disabilities. These resources include workbooks, teaching plans, emergency drills, and training sessions, all designed to empower teachers, parents, and caregivers with the knowledge and tools to ensure the safety of their communities.
Our income-generation programs have played a pivotal role in enabling Dominicans to cultivate traditional and digital careers that are less reliant on tourism. These initiatives have bolstered the island's economy, mitigating the disruptions that typically accompany disasters. Furthermore, these programs serve as an encouragement for young Dominicans to envision their future on the island, reducing the economic pressures that might otherwise lead to emigration.
Finally, our teams remain dedicated to responding swiftly to emergencies and disasters as they unfold. Our enduring relationships with communities across the island have solidified us as a reliable presence in times of crisis and beyond.
Dominica's success transcends its geographical boundaries, serving as a model of climate resilience in one of the world's most climate-vulnerable regions. We are excited and proud to support this community as they begin to share their hard-earned expertise with their neighbors.