Project Report

| Aug 26, 2022
Big Plans to Expand Dar Taliba Programme's Impact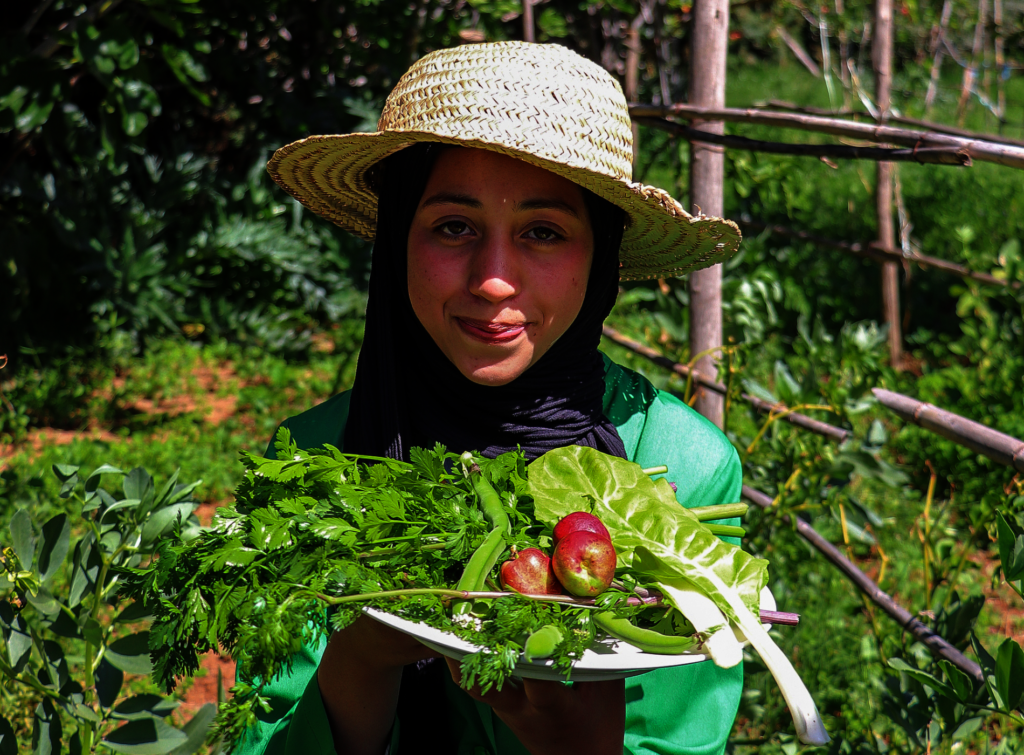 Dar Taliba's school year has come to an end, and the girls have left the boarding school to enjoy the summer break with their families. However, this did not put an end to our work; we still needed to squeeze in one more activity before wrapping things up.
One of the things on our minds this year has been how to broaden our impact and convert the garden into a destination for the wider public of Marrakech and its surroundings, a space that welcomes everyone who is passionate about local biodiversity, or is simply curious to learn more about our environmental programme. Therefore, for our final activity, we've decided to invite urban schools to visit the Dar Taliba garden space and discuss the possibility of having their students participate in future activities.
Eleven teachers and administrative staff from six Marrakech schools joined us for a day in the garden, during which our team introduced the programme, its goals, and its action plan. Our visitors were very impressed and shared our interest to add the Dar Taliba Garden to their school's extracurricular activities agenda. This step will pave the way for new interactions and exchanges between Dar Taliba's girls and students from urban areas.
Aside from having more beneficiaries in the garden's activities, this could be a push for these schools to replicate our project on their school grounds and permanently implement an environmental approach to their curriculums. If this were to happen in the future, we would consider it a huge win for Morocco's biodiversity.
Speaking of replicating inspiring and impactful projects, you will be pleased to know that the Dar Taliba girls took part in the filming of a crowdfunding video produced by our partner, the Moroccan Biodiversity & Livelihoods Association. This project falls under their current mission to replicate the Dar Taliba project on the grounds of another boarding school located in the heart of the High Atlas Mountains.
You can watch the video here, and get a glimpse of what the harvest season looks like for our girls in Ourika Valley.
Lastly, we'd like to thank all of our GlobalGiving donors for their generous contributions. You truly make a difference in the lives of the 154 Dar Taliba girls. Your contributions not only help to implement our activities, but also ensure that the Dar Taliba gardener has all of the necessary equipment and supplies to grow all of the plants, vegetables, and fruits for the much-awaited harvest season.
This year's harvest season meant that the girls were once again connected to the source of the food served to them during lunches; they get to help harvest the vegetables and aromatic plants and run to the garden whenever they want a quick fruit snack.
Until our next report, you can follow us on Facebook and Instagram or visit our website for more updates about new activities at the Dar Taliba school garden and the students.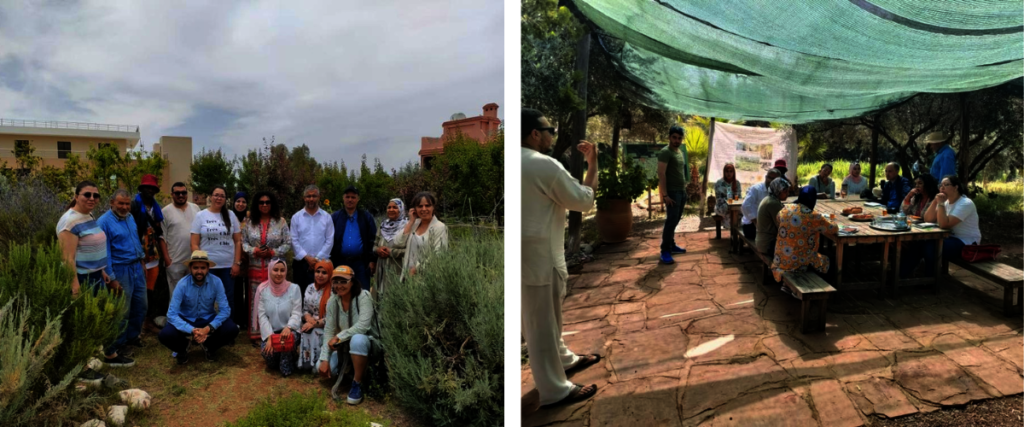 Links: