Project Report

| Mar 15, 2019
'A Haven of hope, help and happiness' Thank You!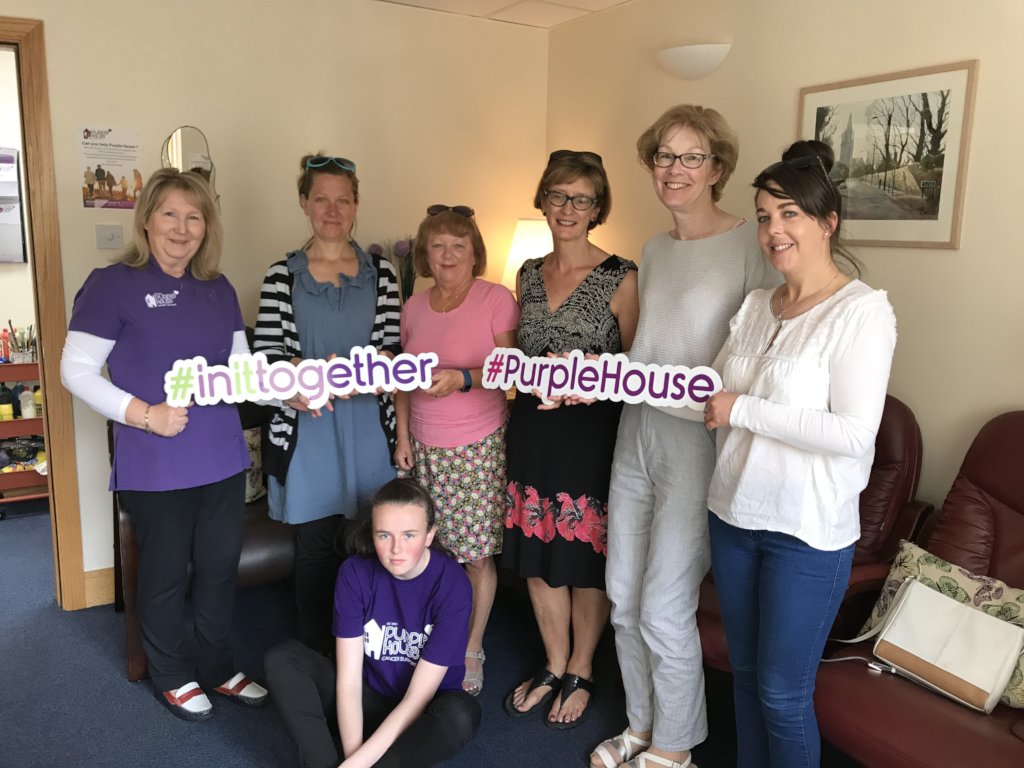 'My first diagnosis of breast cancer was in 2012, my parents being aware of the great work of Purple House Cancer Support, advised me to seek some support from them. I linked in and organised a visit and I immediately felt a sense of the centre being "a soft place to fall".
The above quote is from Purple House service user Anita. Thanks to your support and generous donations, we are able to support people like Anita who's lives have been turned up side down as a result of a Cancer diagnosis.
'The warm welcome, the acceptance of where I was at, the offering of a wide variety of supports with a tailor made plan for me, and what would support me best, coupled with the most empathic caring staff, enveloped me in a network of support at this difficult time.
I had cancer counselling often, helping me deal with the myriad of feelings and fears and hopes and dreams. I had complementary treatments which cared for my body, focused on healing energy and soothing care, relaxation classes helped me prepare for my pending operation.'
Without your support, many people like Anita would have to deal with the emotional and practical aspects of Cancer alone, and with no Communtiy based professional support service like Purple House to support them.
'Regular contact support calls from Purple House staff seeing how I was progressing following surgery meant a lot as did getting back to the Centre to the group setting of people who shared in a variety of ways the burden of Cancer either personally or with a family member.
In November 2017 I had another diagnosis of breast cancer, a different primary type in my other breast. I can honestly say that when I heard those words again the first thought in my head was "Purple House". Within days following one phone call, Purple House were once again ever present with warm smiles, support, counselling and complementary therapies supporting me and my body through a slew of medical testing, surgery, a regime of chemotherapy and a month of daily radiotherapy. Coming out the other side, they have been there still helping me deal with the different emotions a second diagnosis brings.'
On behalf of Anita and the 1,300 families we support at Purple House, thank you for your support and generousity.
If we can support you or someone you know, please do not hesitate to contact us.
Thank You
Links: