Project Report

| Dec 27, 2017
Helping Hands and Loving Hearts For The Holidays
By Cindy Chapman & Judi Austin RN | Project Leader & One On Our Amazing Nurses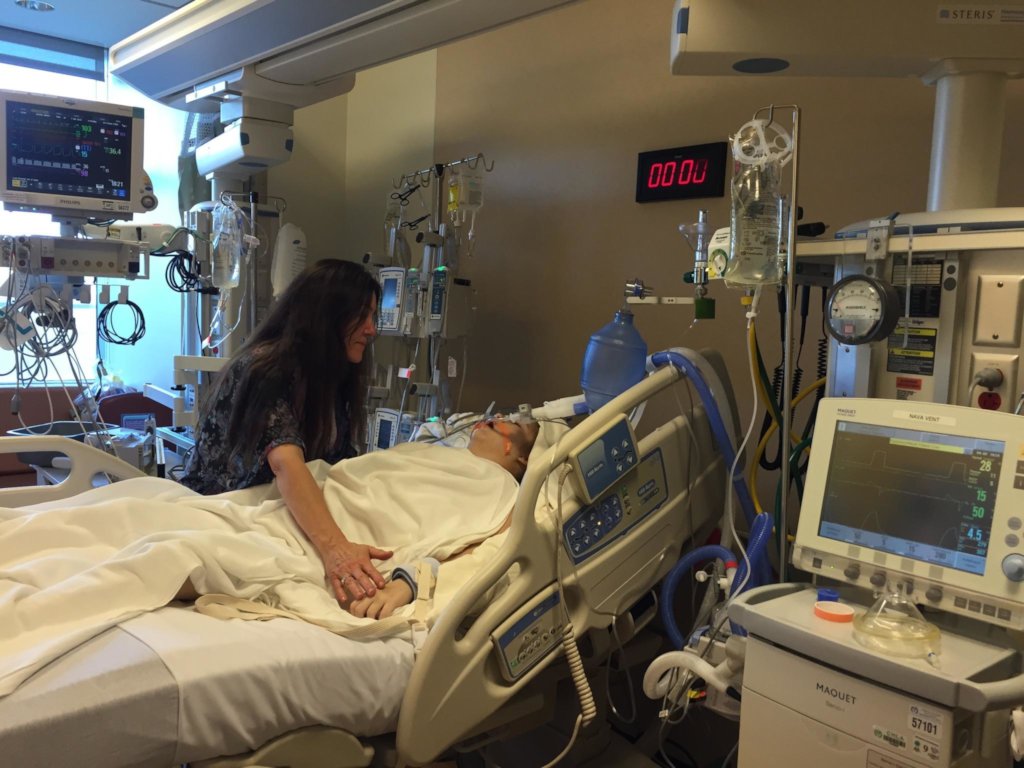 Tis the season of joy! It is also an especially busy time for Angels In Waiting as we are placing medically fragile infants and children in need of a loving home during this holiday season into the hands and hearts of our noble nurses. They so desperately need help to overcome their trauma and heal and what better time than the holidays when family, love and giving are in our hearts. Your donations will continue to support our cause. Please. Must our innocent babies spend Christmas behind the sterile walls of hospitals? Help to get them into the warm loving families lead by nurses that can love and start the healing! Judi Austin RN, shares her story below how miracles occur through the hearts and hands of nurses.
The picture above is of my daughter as she lay in recovery after her most recent heart surgery; a complicated 6 hour surgery at CHLA. I am standing over her with tears of joy and grateful to God that she has made it through.
My story begins in year 2004. I was working a RN Supervisor for 4 group homes for medically fragile children and adults. I heard about a little 4 year old girl-ventilator and g tube dependent with a very complicated cardiac condition. She needed a forever home. Her loving foster home mom was not able to adopt her due to having already adopted 4 hard to place children and because her aging mother was needing to move in with her for care.
When I thought about the little girl, I felt a tug at my heart to meet her and see if I would be able to help her. Before long, she was transitioned to my home to be adopted by me. I was able to continue involvement with her former foster family for her best interest and as it turned out, we became very close friends and infact like family. We are still very close and see each other regularly. So my child benefits by keeping the family support she had known all her life before coming to me.
When I first brought my 4 year old daughter home, I was not aware that I could be her nurse too. I had to leave her with nurses so I could go to work each day. Even though I knew she had good care, I missed her every day and still worried about her when I was gone. One day someone told me about a program in which I could stay home and be my daughter's nurse and earn enough money to support us without outside employment.
I was very happy to learn about this program and very soon was able to send the nurses home and quit my job at the group home to dedicate myself to the care of my medically fragile child. It has been very rewarding for me to know she receives the care of a passionately dedicated nurse (myself) along with the tender touch and love of a mommy at the same time!
Sometimes I am asked how I can do all her care. Well I do not take credit for all I do for her.
These days, my daughter tires easily. She lives with Chronic heart failure, Chronic Respiratory Failure and recurrent pulmonary stenosis with recurrent and future angioplasties. She has dysphagia and so is G tube dependent for all her life. She lives with bilateral diaphragmatic paralysis, bilateral vocal chord paralysis, scoliosis, hemiplegia, ataxia and moderate brain damage caused by hypoxia at birth. Even so, she blesses all whose life she touches and has a silly sense of humor all the time.
We are a joyful and grateful family and being able to be her nurse at home makes everything so much more natural and happy for everyone!
By Nurse Judi RN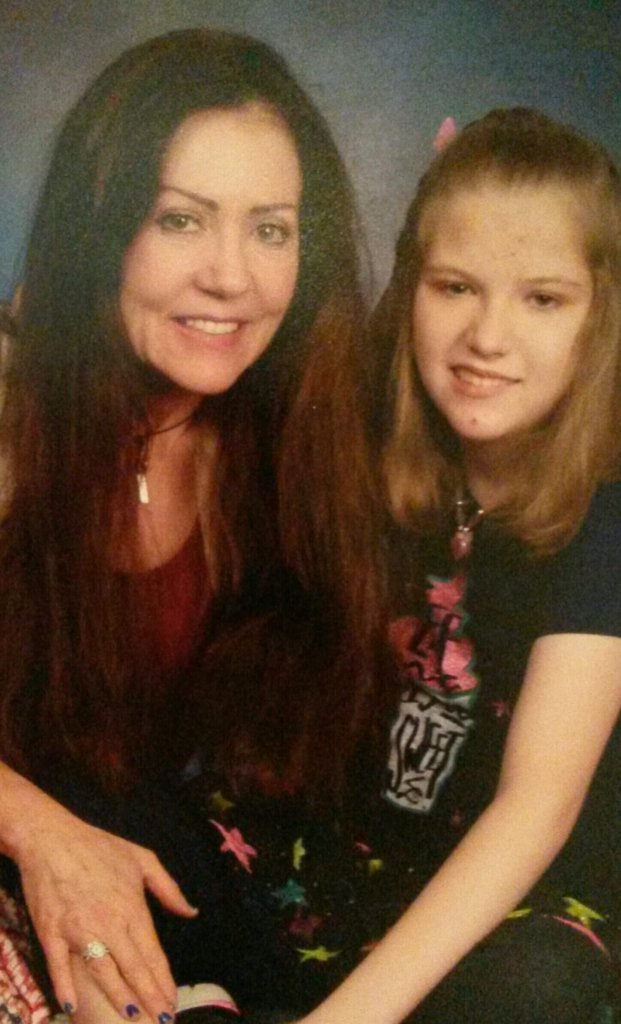 Links: