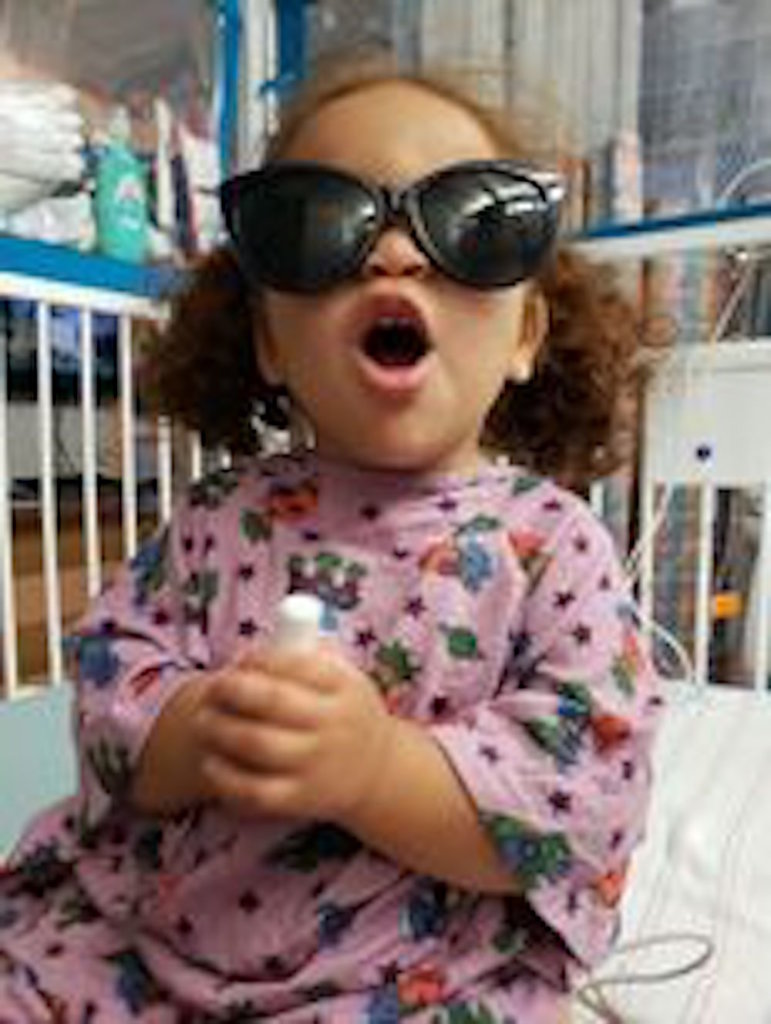 For the past eight weeks, in a medical facility, surrounded by covid-patients, worrying families, and over-worked doctors and nurses, Casey has been fighting for her foster daughter's future.
In hopes of finding a long-term solution for her 2-year-old daughter Zoey's condition, Casey has embarked on an arduous journey that has taken her and Zoey thousands of miles away from home to an unfamiliar city; all to ensure that Zoey has access to the best medical attention and with it a chance at a thriving childhood.
The story starts, unbelievably, about 20 years before Zoey was born.
It started with the adoption of Casey's first daughter, who is now 22 years old. She was six months old when Casey brought her home from her foster family.
Years after the adoption, Casey was asked if she would consider foster care. She took time to talk with her family, and with their support, she accepted the position as a foster mom.
Casey was then introduced to Linda Conforti of Angels In Waiting. Linda was very transparent about the pros and cons of caring for medically fragile children. She told Casey that this job is a 24-hour a day commitment. As a "Nurse, Foster Mom," Linda explained that" Casey would have the opportunity to help many babies thrive! She would be a very integral part of helping infant's manage their complex medical conditions. Casey's unwavering commitment, and love for children made it impossible to pass on such an unbelievable opportunity. She could always have babies and children to love on and
to care for, and she would also be involved in their daily medical care.
Casey's family expanded with twin girls, born at 24 weeks gestational age. She hesitated to take two babies, but could not say no. These twin girls had several doctor appts. And they were hospitalized many times while growing with medical conditions. Casey weathered the storms with the babies and ended up adopting them. She couldn't imagine life without them.
Recently, Casey and her family again chose to love and dedicate the needed nursing care for another medically fragile foster child in need- 2-year-old Zoey.
Zoey has the unbridled joy of a 2-year-old, a fragile angel who suffers from an overactive pancreas. This condition produces too much insulin for her tiny body to handle, which has caused a series of health complications that have led to constant nursing care and interventions to help stabilize her vastly fluctuating blood sugars.
Zoey needs acute nursing care, and we must monitor her 24 hours a day. She carries a feeding bag on her back at all times, which provides her nourishment.
Zoey's doctor was able to find a hospital where they specialize in her very rare condition. Casey excitedly jumped at the chance to help yet another child thrive by receiving the medical care necessary for her survival. Casey believes that with the proper treatment, Zoey's condition can be tremendously improved.
Casey has recently traveled thousands of miles across the country with Zoey to receive the best medical care for her condition and a possible long-term solution for her rare disease (Congenital Hyper- Insulinemia). The journey has been long and costly; everything from transportation, to sleeping arrangements and meals, has been incredibly uncertain. The struggles of the covid-19 pandemic only exaggerate their already arduous journey.
Casey and her entire family are doing their very best to give Zoey the best possible future. Every member of the family has made sacrifices for this sweet bundle of joy.
The cost, both financially and emotionally, has been significant for Zoey's devoted family, but this family shows no signs of discouragement. They will not give up the fight for baby Zoey's life and her future. They know a better life is in store for little Zoey and whatever it takes to help her get the medical care she needs is precisely what they intend to do.
Casey's passion and commitment to her children is unwavering.
"God has placed all of these children in my life because they need love and care, and I love each of them so very much. I love being a nurse, foster mother, and an adoptive mom. I love helping medically fragile children to live- happy, healthy, and fulfilling lives. So, I will continue to fight, not only for Zoey, but for all of the little souls that God sends our way."
We seek donations to offset Casey's expenses and lost wages, as she cares for her precious angel, Zoey. Casey sits 16 hours per day in an uncomfortable hospital chair, thousands of miles away from her home in an unfamiliar hospital during our growing pandemic to secure Zoey's future for a happy childhood. Please pray for Casey and Zoey, and if you are capable, please help support Casey and the generous heart of a nurse who will go the extra mile to save a child.
*Names changed upon request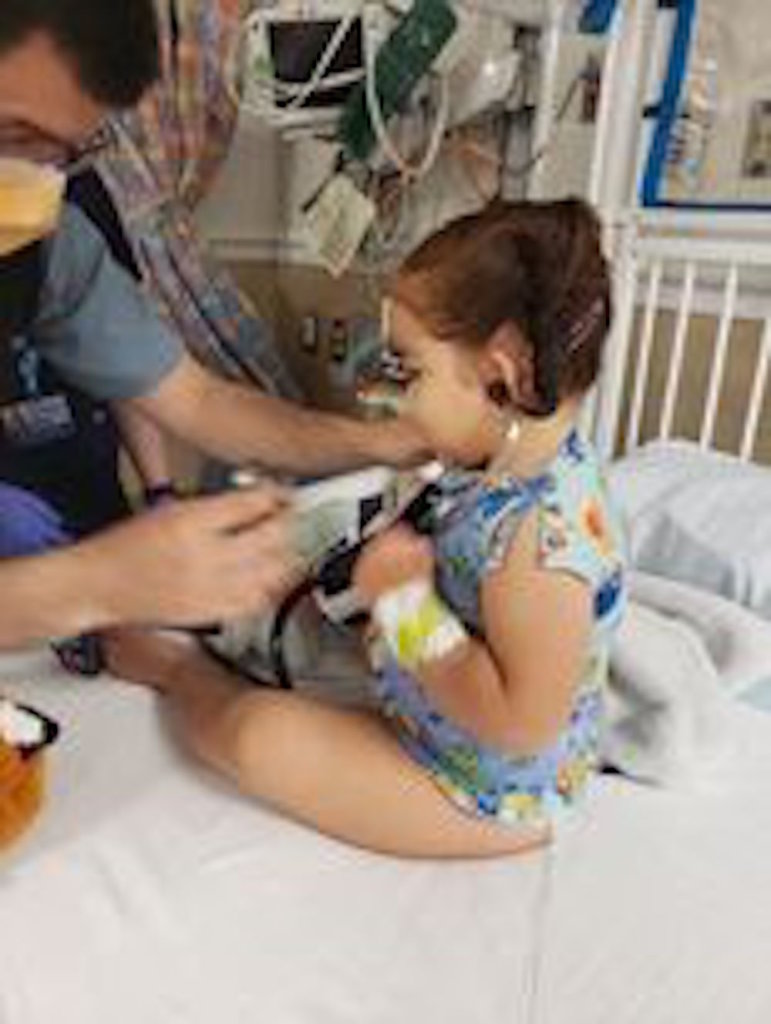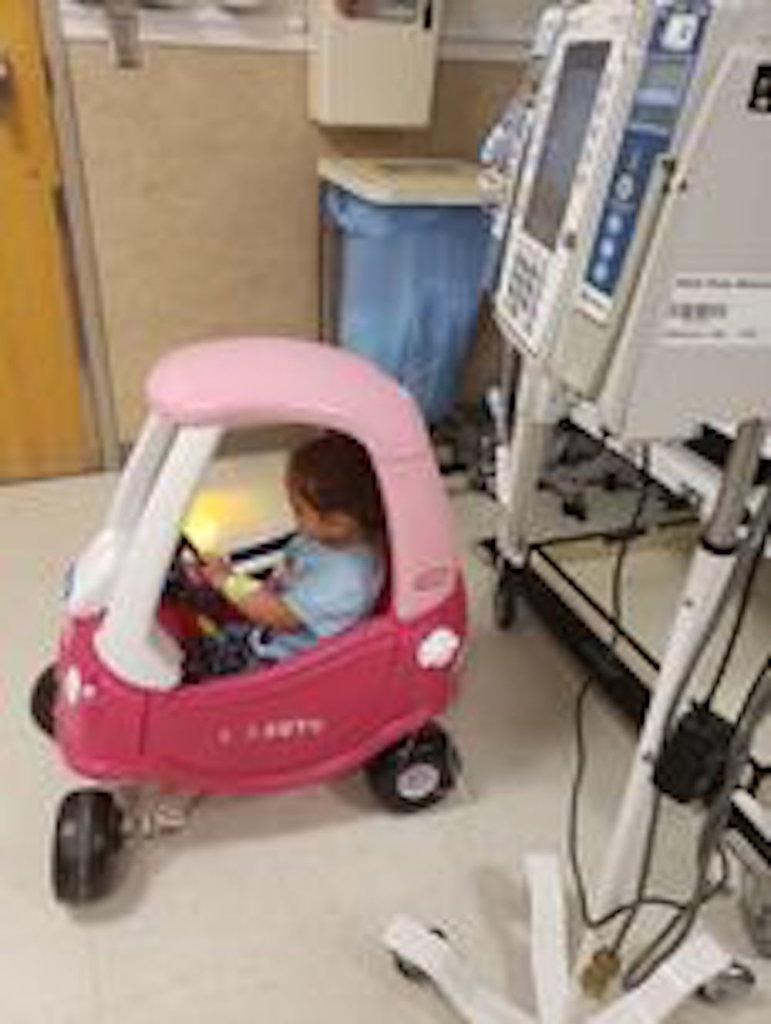 Links: