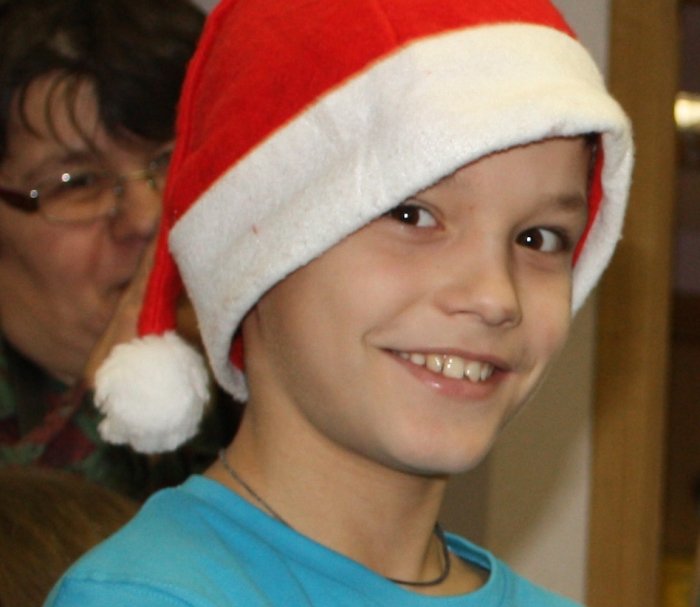 Dear friend,
Thank you very much for your trust and support of our project! You have helped the children to get education by helping us to pay for their school. Amongst others, you have helped to Dima, a 9 years old boy, who has got his only chance for education by studying in a private school.
Dima is a charming boy with bright gray eyes. After living in an asocial family, full of hunger and deprivation, and subsequent lonely existence in an orphanage, he has a great luck to find a new loving family who supports him much.
Sad to say, Dima has a hyperactive child syndrome. His brain is functioning in a way that it's very hard to Dima to keep sitting at the same place and to hold his attention during the lessons without constant and friendly control by an adult and without his individual participation.
An attempt to study at a state school, where normally there are 30 pupils in the same class, has turned Dima's and his parents' lives into a real hell. "Every day I came to school to listen to the director or Dima's teachers to talk about my son. Every day they told me, my boy was not like everyone else: he walked around the classroom during the lessons, disturbed everyone, didn't learn the lessons, didn't control his emotions and was aggressive to his classmates and himself. It was a daily torture which pumped all of my power and energy," Dima's mother confesses.
Fortunately, last year they found a private school that was able to work with hyperactive children. "Everything has changed," Dima's grandma says, "It's now very rare that anybody complains about my grandson. He does the most of his lessons at school and at last we have an opportunity to do our family affairs".
Thanks to you and your support, Dima was able to continue his studies at this marvelous school during this year too. Let's keep on supporting Dima and other kids who need it!
Sincerely,
Olga.