Project Report

| Sep 5, 2023
Ensuring the Well-being and Development of 70+ Chi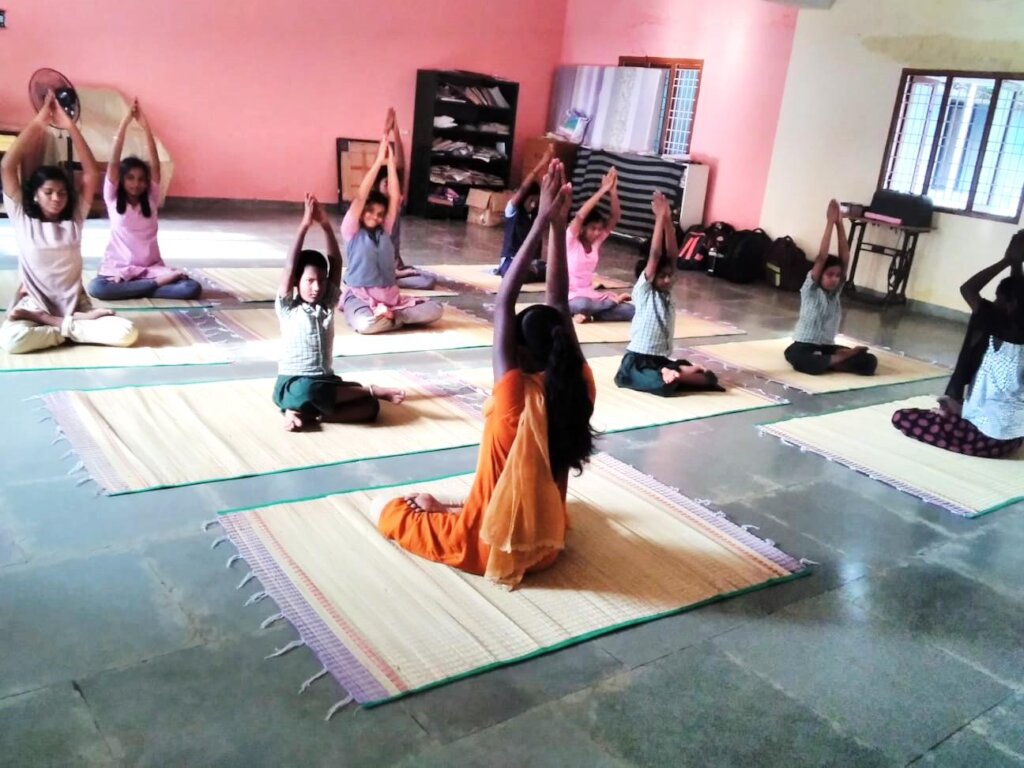 Academic Support:
In preparation for the academic year 2023, we equipped our children with essential resources, including books and new uniforms. Our staff unwavering commitment to fostering their educational growth is exemplified by their dedication to their studies. Notable achievements include Bakkiyalaksmi had who is in 10th std got 2nd rank in 1st unit test. Sheeladevi 11th rank, Keerthana and Umamaheshwari have passed but need to improve.
Nutritious Meals:
Our commitment to providing balanced and nutritious meals to our children remained unwavering in the past quarter. We extend our heartfelt gratitude to our dedicated kitchen staff, generous donors, and the invaluable support of the FRS team. These collective efforts have enabled us to consistently meet the nutritional needs of all the children. A well-balanced diet is pivotal in fostering their growth and ensuring their overall health.
Yoga Sessions:
To nurture the holistic well-being of the children, we continued our regular yoga sessions. These sessions served a dual purpose by promoting physical fitness and reducing stress, thus contributing significantly to the children's mental and emotional health.
Healthcare Initiatives:
Deworming Tablets: As a preventive healthcare measure, all our children received deworming tablets, safeguarding their health and keeping them free from parasitic infections.
Regular Medical Check-ups: Monthly medical check-ups were diligently conducted to monitor the overall health of every child. Early detection and timely intervention remained our priority for their well-being.
ART Medication: There are nearly 36 children under Antiretroviral Therapy (ART), adherence to prescribed medications and monthly hospital visits were meticulously maintained for them. We continually monitor their health with unrelenting dedication.
Emotional Well-being: Counseling sessions remained an integral component of our program, addressing the emotional needs of our children. Providing a safe space for expression and guidance continued to be our priority.
Gardening Project: Our gardening project proved instrumental in promoting teamwork among the children. They worked collaboratively to care for the garden, sharing responsibilities, solving problems together, and celebrating their collective achievements.
Hygiene Education: Furthermore, we imparted valuable lessons on cleanliness to our children, emphasizing the importance of keeping their rooms and cupboards tidy.
Our unwavering commitment to providing a nurturing and supportive environment for the children in our care has yielded significant progress and achievements over the past years. This has been made possible because of your continued support. We assure you that we will remain dedicated to their physical and emotional well-being, educational development, and overall growth, with optimism for a bright future ahead.