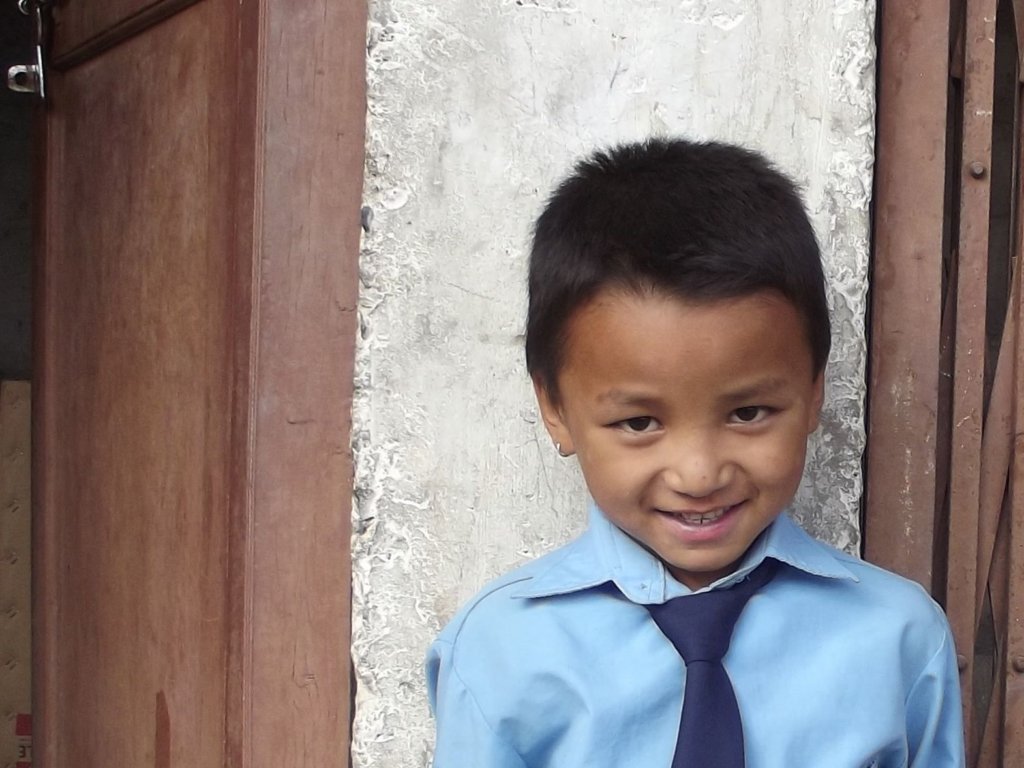 Thanks to your incredible generosity we're now working on our first permanent reconstruction project in Nepal after this year's earthquakes. In October we started the repair of four permanent classrooms at the Shree Bim Adarsha school in Bhaktapur.
The earthquakes destroyed or damaged over 36,000 classrooms and one million kids were left without a safe place to attend school. Seven months after the first earthquake many of these kids are still learning in tents or other types of temporary classroom. So, there's a huge need for permanent repair and reconstruction at many schools, Adarsha included.
About seventy kids attended the Adarsha before the earthquake. The disaster didn't cause structural damage to the building's concrete frame but many brick walls collapsed. This damaged doors, windows and furniture.
So the classrooms were unusable and the kids had to move into temporary classrooms. The discomfort, noise and temperature in these classrooms make it impossible for the kids to learn effectively and attendance has dropped.
In response we've already rebuilt walls in four classrooms. We've also reinforced these and the surviving walls in case of a future quake. We've also rendered the new walls and replaced doors and windows which couldn't be salvaged.
Soon we'll be painting the classrooms, and either repairing or replacing school furniture as well. There's also much more work to be done in general. The school's boundary wall collapsed, there's no running water and there are four more classrooms that also need repairing.
But our immediate work will allow the kids currently in attendance to move out of their temporary classrooms and into beautiful new ones. It will also encourge kids who left to return.
In the longer-term we'd like to meet all the needs at the Adarsha school, but we need your continued support to make this, and work at many other schools, possible.
We're aiming to raise $25,000, or around £16,000, to Give the Gift of Education to kids in Nepal. To make this easier GlobalGiving is offering some great donation incentives throughout December.
For example, this project is participating in a month long contest. There's a total of $10,000 in prizes for the nine projects which raise the most before the new year - you can help us win a share by making a donation! There's also match funding available for any new recurring donations set up during December.
On the US GlobalGiving site initial donations up to $200 will receive a 100% match after four months. On the UK site the terms are the same but the matching limit is £100.
All in all December is a great month for you donations to have the biggest impact possible.
So please consider making a donation to Give the Gift of Education today. Together we can make 2016 a year of new beginnings for kids in Nepal.