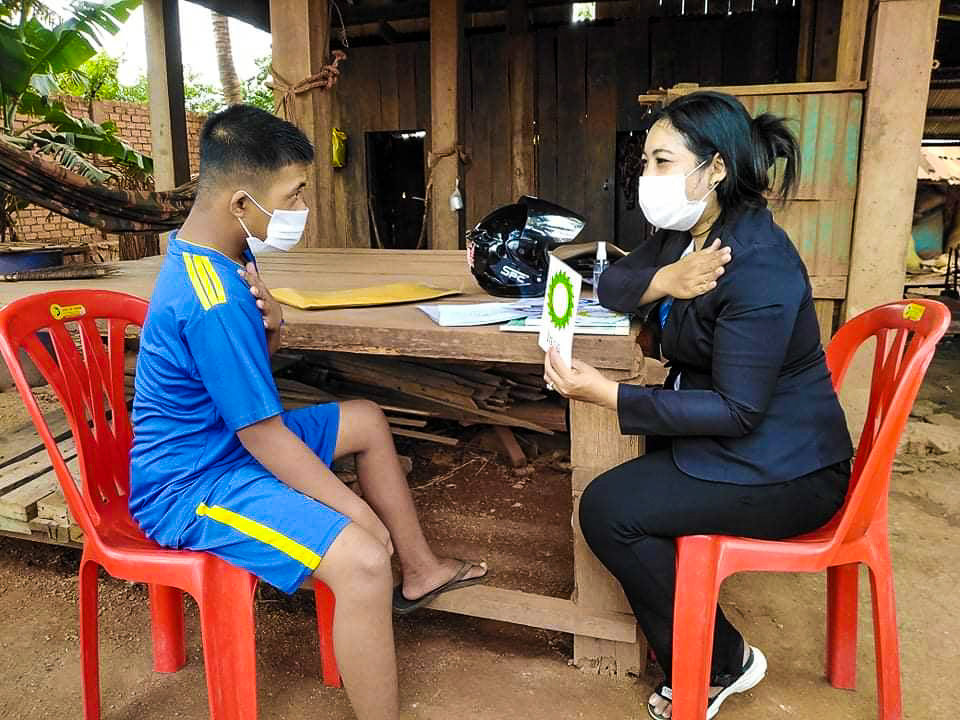 Thanks to you children with disabilities in Kampot are learning about their rights!
For the past few years here at Epic Arts we've had an increased focus on child protection.
In 2019 we started including personal safety lessons into our curriculum. This year we've added lessons about child rights into our curriculum of literacy, independence skills and art.
Our Teachers have created lessons that are accessible for children with learning disabilities. The lessons cover four main children's rights: Survival, Protection, Development and Participation.
Teacher Channy speaks passionately about teaching students about their rights,
"It's very useful for them to learn about their rights. It can help them a lot, especially the right to develop. The students should know and understand things like what materials they should have for their learning, like having books and toys. It's also important that students understand their right to protection against violence and sexual abuse."
Learning for all the Family
"It's the first time that our students are learning about their rights. But some parents are also learning, they didn't know about rights before we started these lessons." says Special Education Team Leader, Kagna.
Originally the lessons were created for the students. But, because of the school closures in Cambodia we've been teaching students at home since March.
A surprising benefit of this situation is that parents are very engaged in learning about child rights and want to know more!
Teacher Channy explains, "Some parents ask questions, they ask about parenting and rights. They ask me about behaviour management and disciple. I always encourage the parents the find a positive solution to solve challenges." Team Leader, Kagna adds,"we also provide positive parenting training which is very useful for the parents. We explain and coach them on how to reduce negative parenting habits"
Strengthened Families Thanks to Your Help!
Without your support this work would not be possible.
Thanks to your donation we can strengthen families of children with disabilities.
Knowledge about rights and positive parenting techniques will help children with disabilities to grow up with an understanding of their rights and most importantly in a loving caring home.
Thank You
The Epic Arts Team