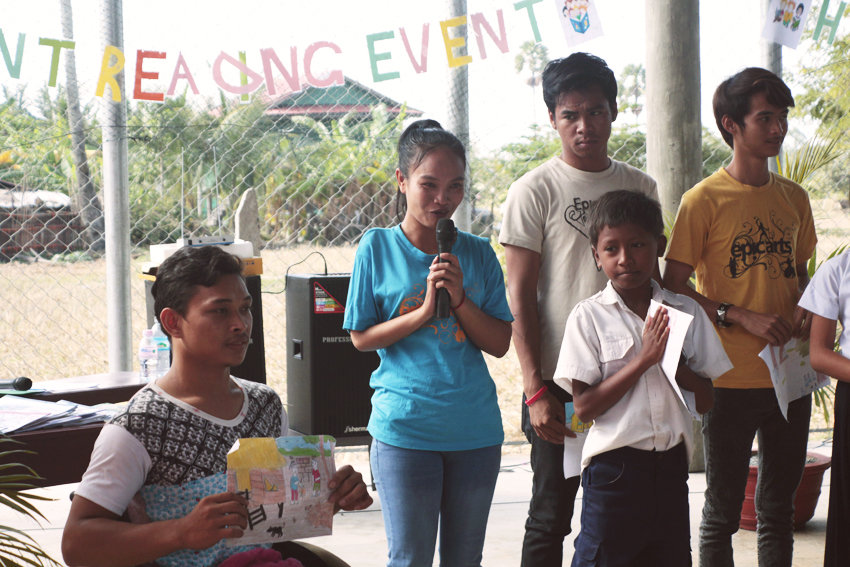 Arts Leader, Thuo, confidently takes the stage at our partner school to address 200 students and 50 parents, a feat that before joining Epic Arts, Thuo would've shied away from. She knows what it's like to feel nervous and shy because of disability. she contracted Polio at a young age which affects the mobility in her right arm. Just a few years ago she spent most of her days at home, lacking in confidence.
"I felt different, I was very, very shy and I spent a lot of time on my own." Thou Continues, "I joined Epic Arts and for the first time I met many other people who had a disability, people who were managers and dancers. As I made friends and learnt about the arts my confidence grew. Now I am able to speak, teach and dance in front of many, many people"
Holding the microphone in her left hand Thuo starts to speak about what the students have been doing in art class this year. She stumbles a little in her speech but quickly catches her words again. She tells the audience about a Khmer storybook called 'The Salted Egg Boy' and how the children have been working hard to create drawings for the book. Thuo introduces a young boy from the class who, with a grin on his face, shows us the drawings he has been creating this term.
An important part of this project is for children to have positive interactions with people who have disabilities. The programme gives people the opportunity to change attitudes through being positive role models. Having these experiences can help children to feel at ease around disability and change their perception at an early age. Thuo Sums the project up
"I just want to show the children that we (people with disabilities) can do many things because I don't want any child who has a disability to be made fun of," she confidently states. " I hope that no person is ashamed because they have a disability," explains Thuo.
Senior Manager, Onn Sokny, tells us about Thuo's progression over the last two years " The change I've seen in Thuo is amazing. When I first met her she was the most shy person. This year she has built her confidence with the work she has been doing with Epic Arts and the Arts in Schools project. She has transformed into a strong female role model who I can see inspiring many others in the future".
Sokny continues with more logistical aspects of the Arts in Schools project, "At the moment I am working on scheduling, materials, creating plans and talking with schools in order to launch more Arts in Schools projects in May."
You can still donate to help deliver this project on Global Giving to help us reach our target of $7,000. We would also like to share our annual report with you take a look at the PDF attached to see what ese we've been up to.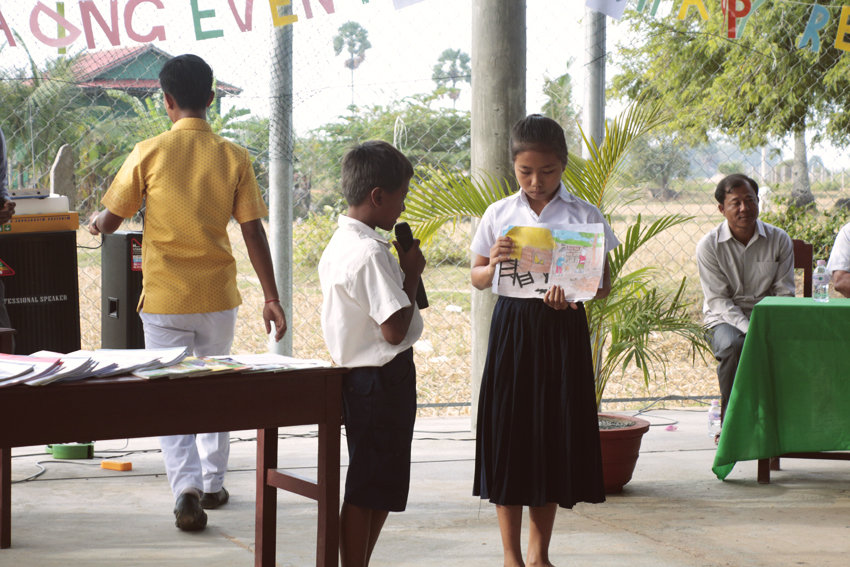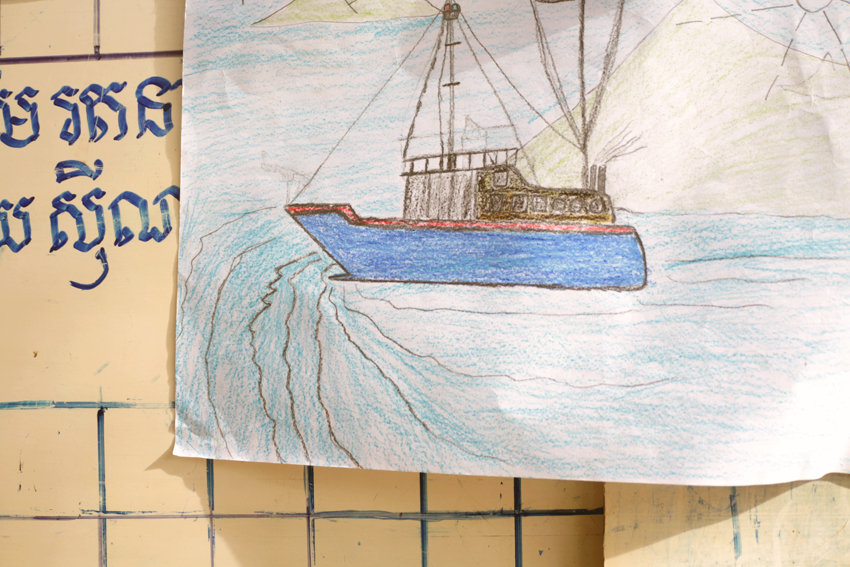 Attachments: