Project Report

| Mar 16, 2020
Standing firm at the HTDC Orphanage in Haiti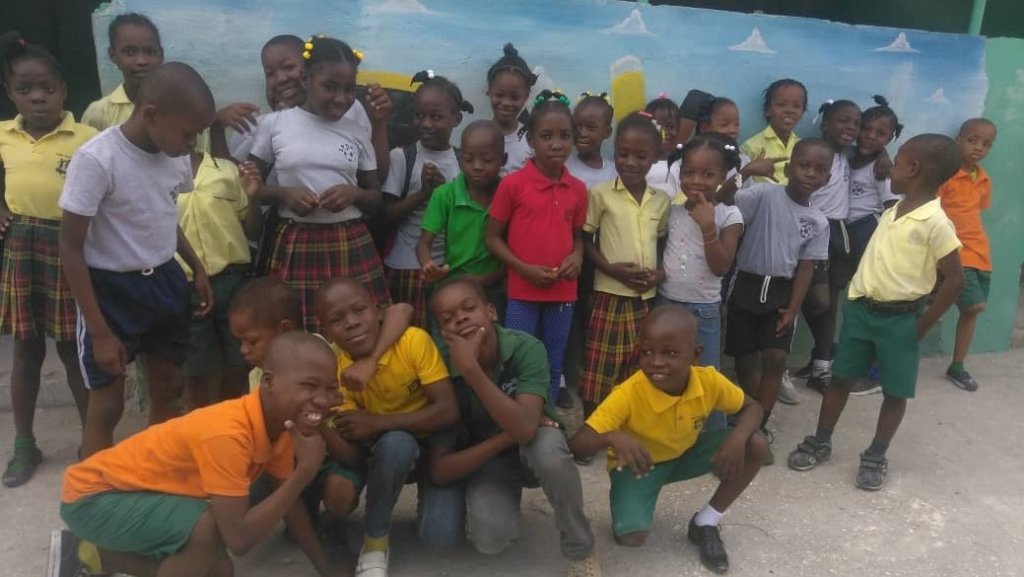 Thanks so much for your continued support for the children at the HTDC Orphanage in Haiti.
In our last update we asked you to help provide some Christmas cheer at the orphanage, which was facing ongoing political unrest and violence outside its gates.
Many of you responded and as a result of your generosity the kids got the Christmas they deserved. Orphanage Director Carlo had this to say:
"Thanks to the donors we bought toys for all the kids. All our kids get two toys and they loved having a Christmas party. Christelle was very happy she got some toys that she wanted to have. Nolson got balls and cars that he can drive with remote control. He loves it and he was very happy. Thank you!".
We echo Carlo's thanks. The children had a great Christmas because of you!
Sadly the unrest in Haiti has continued into the new year however. February should have been a joyous time as the country celebrated Carnival. Unfortunately gun shots on the streets meant that Port-au-Prince's celebrations were cut short.
As always Carlo was keen to keep things inside the orphanage as normal as possible:
"The political situation in Haiti is the same, but we are doing our best for the kids to feel more comfortable. So, we had our own carnival party for the kids with music and painting faces".
Even after working with Carlo for ten years we still continue to be amazed by his resilience and determination in the face of adversity. The orphanage and children are fortunate to benefit from his leadership, especially as they're now facing yet another threat.
While the Haitian government hasn't reported any suspected or known cases of Coronavirus preparations are intensifying as more cases start to emerge in the region, including in the neighbouring Dominican Republic (DR).
Many people in Haiti lack basic knowledge about what the virus is, how it spreads and how to help prevent it, so training and education is vital, including within the orphanage itself. Carlo explained as follows:
"I am hiring two people to train the staff for a couple weeks about hygiene specifically for the Coronavirus. It is close to us now with a couple cases in the DR next door.
I am trying to set up a water station to make sure the kids wash their hands as often as possible to prevent it. I'm also getting them more vitamins and good food to help them keep their immune system strong.
We also take stronger steps to make sure when people come to the orphanage they make sure they wash their hands before access. The teacher also start telling the kids about the virus to help them understand the situation and keep teaching them how to wash their hands as often as possible.
I would like to know if it's possible for the donors to help out with some funds as an emergency fund, to be ready in case the Coronavirus comes badly to Haiti. We are currently doing our best to keep the place cleaner and have the kids wash their hands, but we will need to buy more cleaning products and keep providing good food for the kids to keep their immune system on top."
Like in our last report, we know you've already given so much, but we're hope you can continue supporting the HTDC orphanage as they brace for yet another impact. If you ever have any questions about the orphanage and how we use your donations, please don't hesitate to email Andy@IDVolunteers.org. I would be delighted to hear from you.